So i started this after my 10g was showing signs of an inevitable crash, i was also sick and tired of trimming a hyprophila that i don't know the name for certain every two days, so i tore it down, put the cories in my 20 long and the betta sadly perished a week after teardown, i believe he had bloat but im not sure, RIP Brucie.
However the remaining bloodfin tetras got a new home, so far they obviously love it, they have colored back up in a way which is more vibrant than before, I got the flow right on this one, anyway here are the important parts.
rather bad FTS
I believe this is august 10th, first day up.
Specs
Tank 25g 18inch acrylic cube, drilled on back, back and right side are painted black, may end up doing the left side one day.
stand is a fluval osaka 155
Filter is a rena xp2 with xp3 motor to be replacing the xp2 motor
Lighting is 2x24 watt T5HO with individual parabolic reflectors
Co2 is a work in progress, need to find instructions for a 2 inch reactor since there are no 1 and 3/4 fittings here, and I'm lacking a co2 tank, will include a photo of my reg and post body
substrate is black quartz with osmocoteplus and peat moss under it
hardscape is slate stones and a nice manzanita piece that fits the footprint IMO
Flora, the fun stuff, some java moss and flame moss, a nice tiger lotus picked up 8/25, and some staurogyne Porto vehlo that came with the lotus, and an anubia nana, not sure what type it is.
Fauna is 6/8 bloodfin tetras and two ivory apple snails, one of the snails is dying =\
I only dose comp and on occasion I will dose just potassium and iron.
this tank will be seeing alot of changes as it grows in more, I will be adding some amazon sword pups to the back left, and the back right will be seeing a low growing low light plant as it gets a lot of shade, will also be adding a short fin bristlenose pleco pair, be it albino or not, and more bloodfins. already had bloodfin eggs layed but removed them to protect them, trying to get them to take.
anyway my rig as promised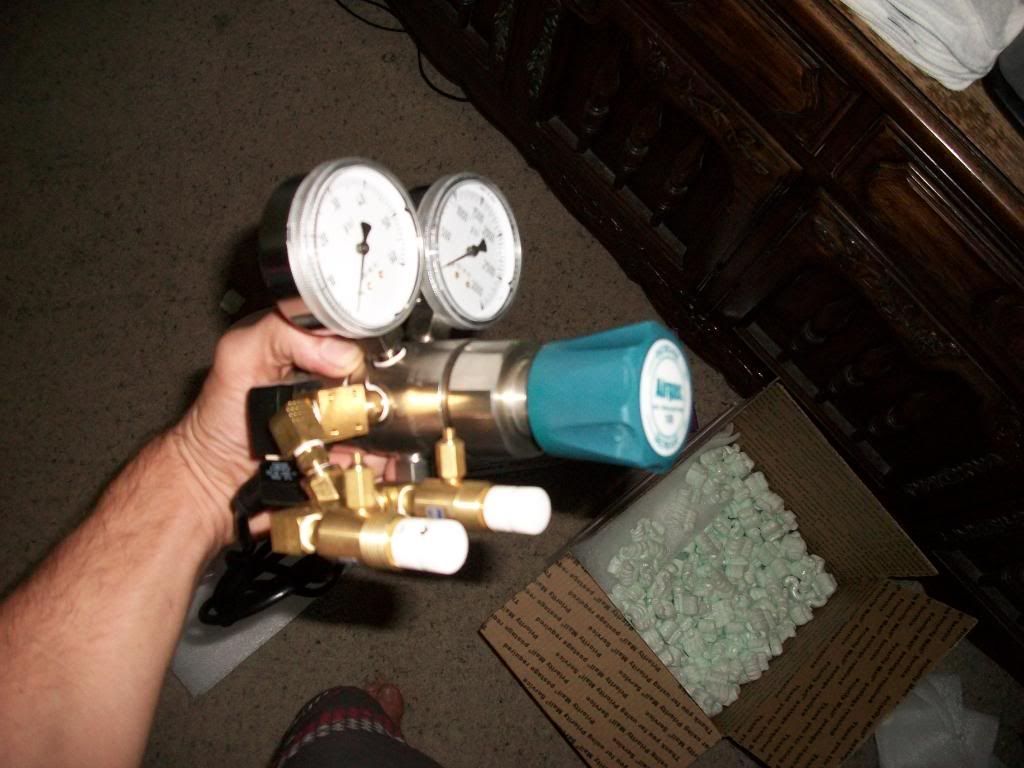 The bubble counters arent mounted but they're jbj brass
And also will be posting my emersed experiment here.