Discussion Starter
·
#1
·
Alright this is my first serious planted tank. I set it up in january 2014. Many changes have been made since then and I can say I am very pleased with the outcome so far.
Flora:
Rotala rotundifolia
Limnophilia aromatics
Jungle val and corkscrew val
Dwarf sag
Red and green crypt wendtii
Ludwigia sp red
Ludwigia repens
Ludwigia so.( possible arcuata)
Small anubias
Mixed moss
Vesuvias swords
Rotala macaranda narrow leaf( not sure got it as an roak and wasn't identified just guessing)
nasea red
Frogbit
Salvinia
Fauna:
6 golden pencil fish
5 habrosus Cory cats
Infinity guppies
3 pink glow fish
Red cherry shrimp
Soon to be crystal red shrimp
Goals- to thin out the guppies and have only a few males.
Work on the aquascape.
Equipment
5 lb co2 set up with a Milwaukee regulator.
20 gallon hob filter with a prefilter to prevent shrimp getting sucked in
Heater lol don't remember brand or size.
Led lighting. Mr aqua brand bought on eBay.
Also to get more light to the back of the aquarium I use to clip on light fixtures with cfls
substrate
Laterate with osmocote and capped with sand.
Now for the fun. Pictures. Starting with the before pics and ending with the current pics
sorry if the pics are not great. i only have a cell phone to work with at the moment.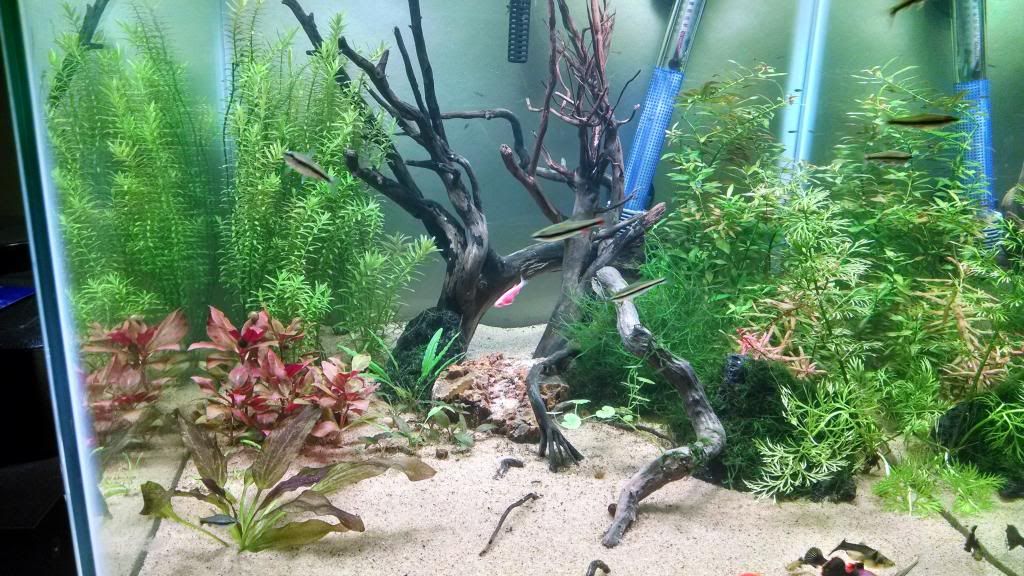 the initial set up in january 2014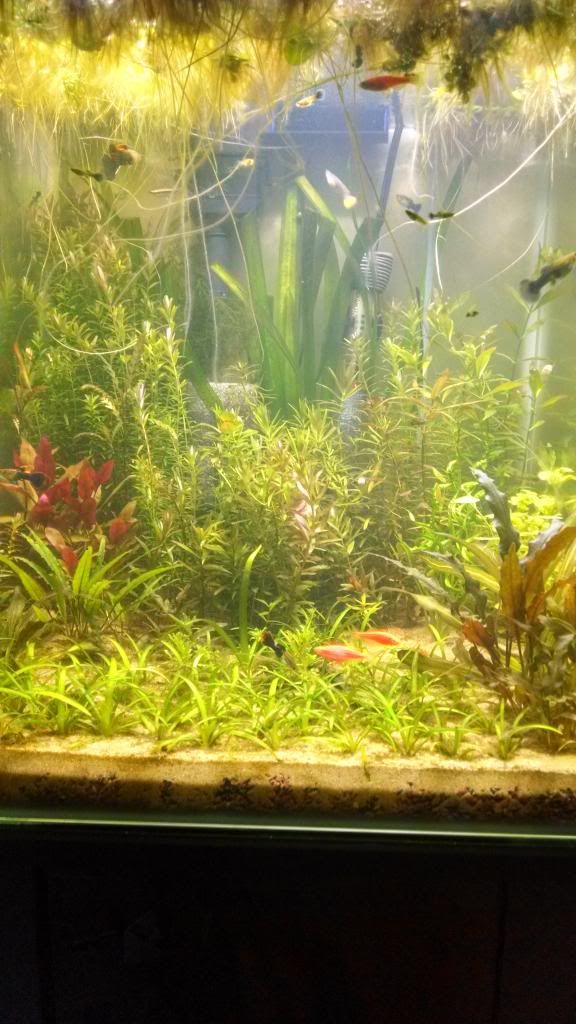 mid February 2014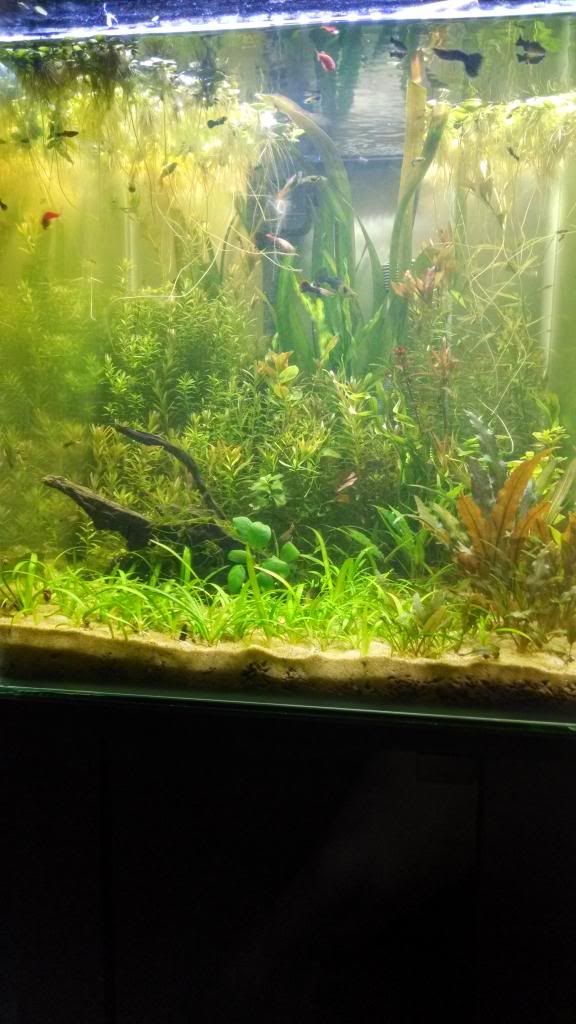 current state of the aquarium.
at this point i feel like i have too many different species of plants. I think if i only had about half the amount of species in the tank it would look much better.