Current Shot 08/06/2013

The boring stuff:
Tank: 20L
Light: Ray2 Led
Filter: Sunsun 302
Co2: pressurized w/ Cerges
Heater: Eth inline
Substrate: ADA AS II
Hardscape: Manzy (might add rocks, still deciding)
Stand: $30 craigslist dresser converted lol (I'll post pics of this when it's finished)
Current plant plan:
-definite
HC
Downoi
Needle leaf java fern
Fissidens
-possible
L. Aromatica
L. Glandulosa or similar red splash
who knows what else
This all started nearly a year ago derimming a 20L
http://www.plantedtank.net/forums/showthread.php?t=190055&highlight
=
then a lot of
now I have nearly everything in hand after a year of slowly accumulating.
Only other pic I feel is worth sharing at the moment is the piece of driftwood I got in the mail today. Thanks Soup12!
A few different angles just for show. I might cut it into two pieces and scape from there.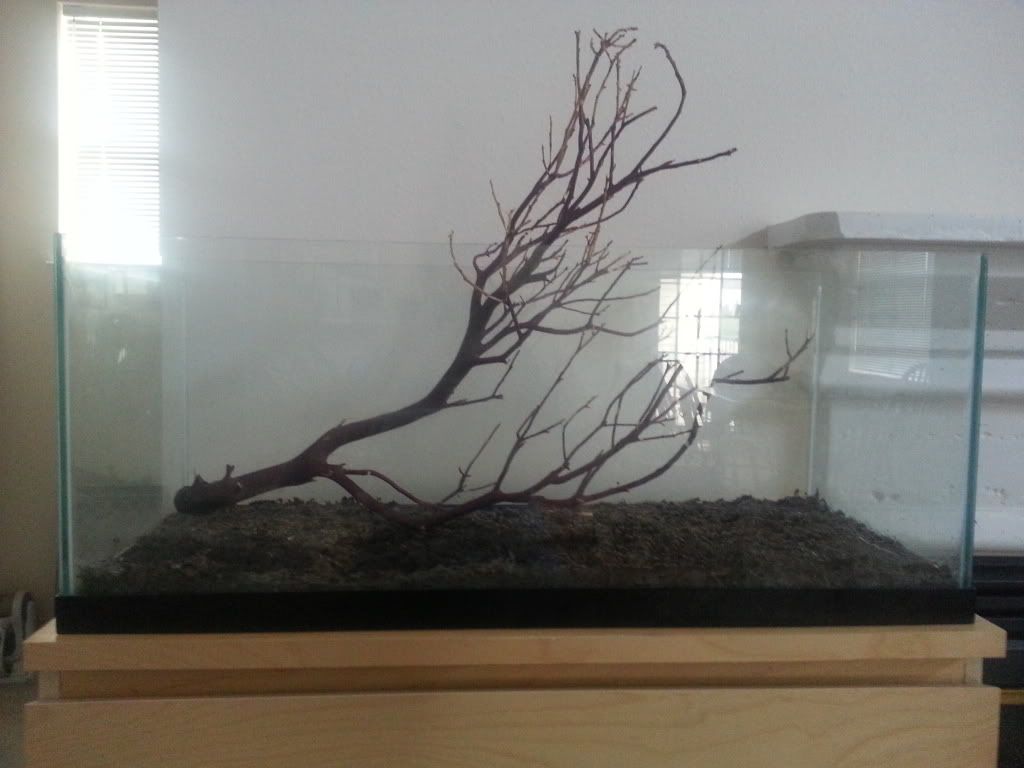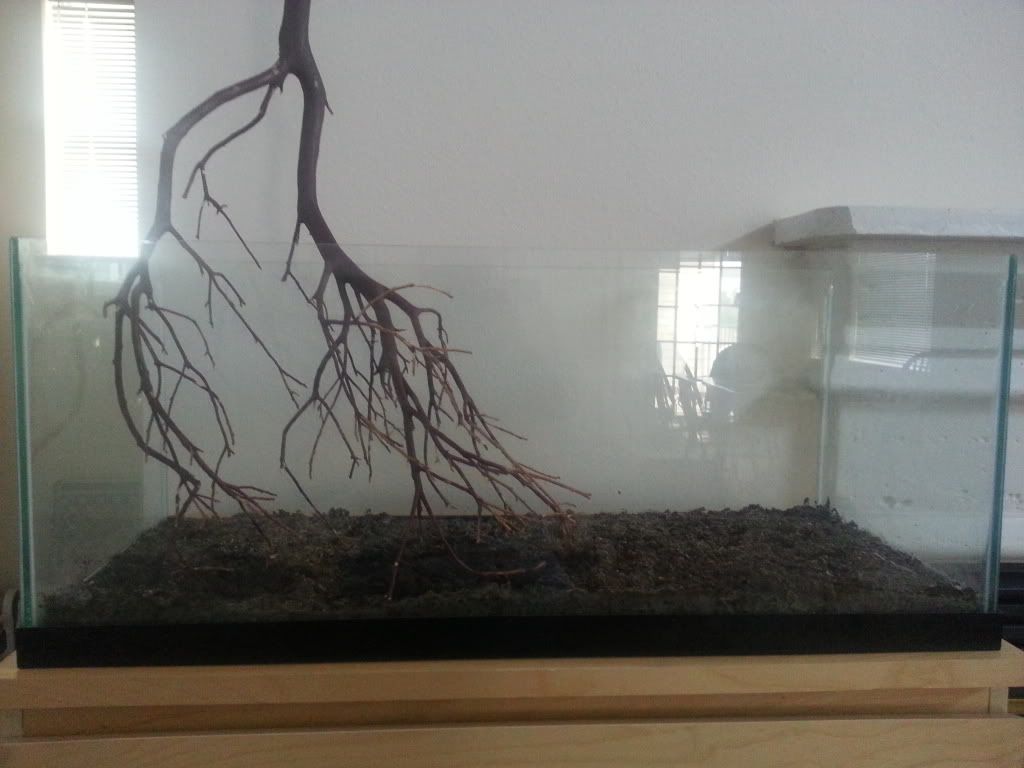 anyway... still building and tinkering. DSM should start within a week. ( waited a year to get this far, why not lol)