Tank Stats:
1x 55 watt CF 6700K and 1x 13 watt CF 6700K
DIY C02 System
Aquaclear 200 Filter
100watt Submersible Heater
Eco-Complete and Tahitian Moon Sand
Plants:
Ludwigia Repens
Ludwigia Inclinata Var. Verticillata (''Cuba'')
Hemianthus Micranthemoide
Limnophila Aquatica
Cryptocoryne Wendtii ''green''
Cryptocoryne Wendtii ''red''
Rotala Rotundifolia
Monosolenium Tenerum (''Pellia'')
Limnophila Aromatica "Red"
Eusteralis Stellata
Blyxa Japonica
Glossostigma Elatinoides
Elatine Triandra
Fish:
5 - Harlequin Rasbora
2 - Siamese Algae Eaters
1 - Male Apistogramma Cacatuoides "Sunburst"
Tank as of Early January, 2005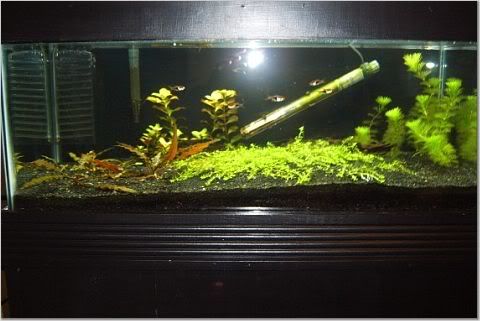 Tank as of March 20, 2005: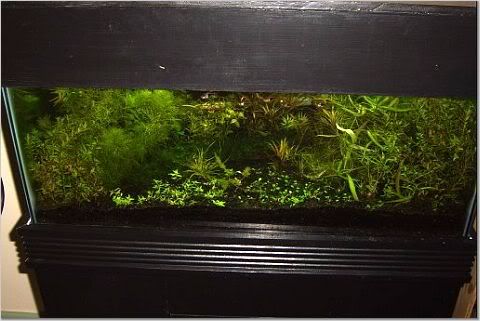 Light Setup (1 x 55 watt CF and 1 x 13 watt CF)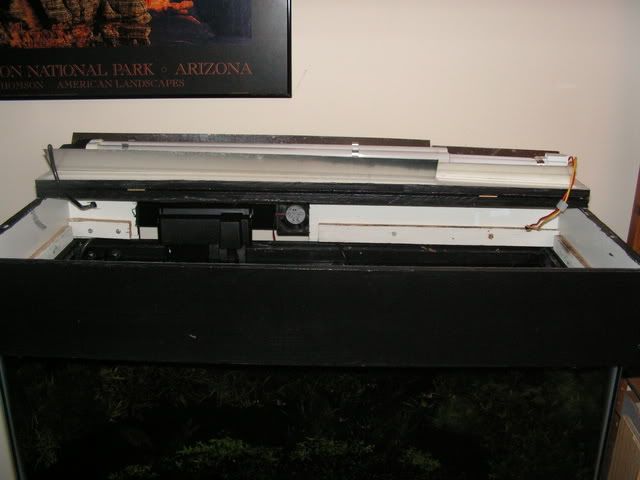 I have no skill at all with a digital camera. I don't even use my own camera, I borrowed my sisters Samsung Digimax V5 Digital Camera.