Discussion Starter
·
#1
·
oK gang,
2 questions .. first off someone tell me what my co2 guage is letting me know. yes everyone get your laughs in.. i have a 20 pound co2 tank and cant even read what the guages mean.. see pic below.
next questions.. i have algae growing all over my driftwood and by the end of each week after a good tank cleaning, i have mild algae build up on the walls of my tank.. i want a crystal clean tank.. i have 2 96w 10k lights in my light fixture.. it sits right on the tank.. should it be raised? if so i bought the light fixture used with no legs.. how can i raise it? see pic below
light on top of tank?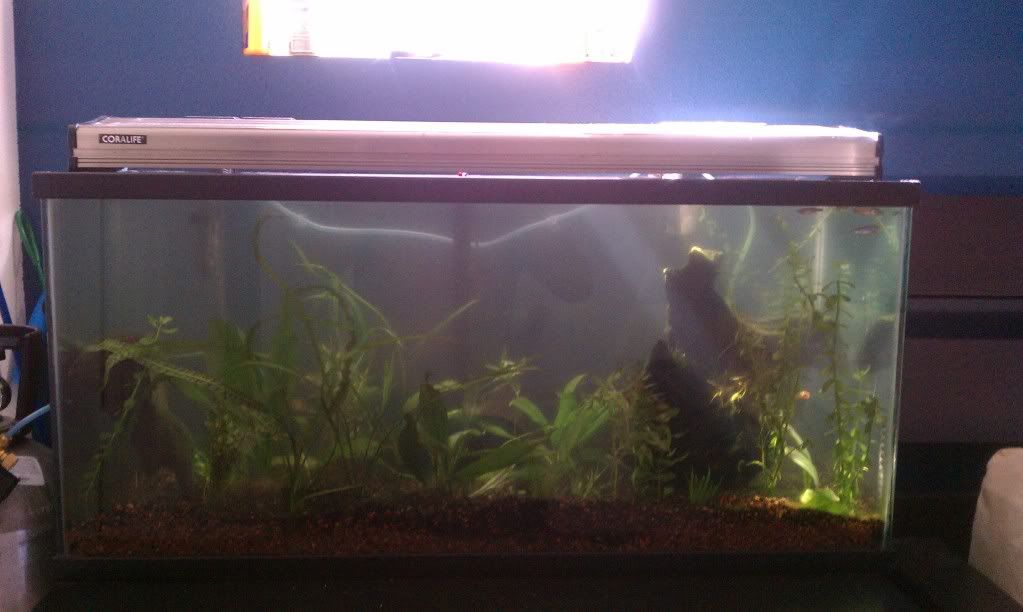 co2 guage reading please???