Discussion Starter
·
#1
·
Well , tore down both 2.5. Moved the shrimp to the 10g. Now what to do with an empty 2.5? This :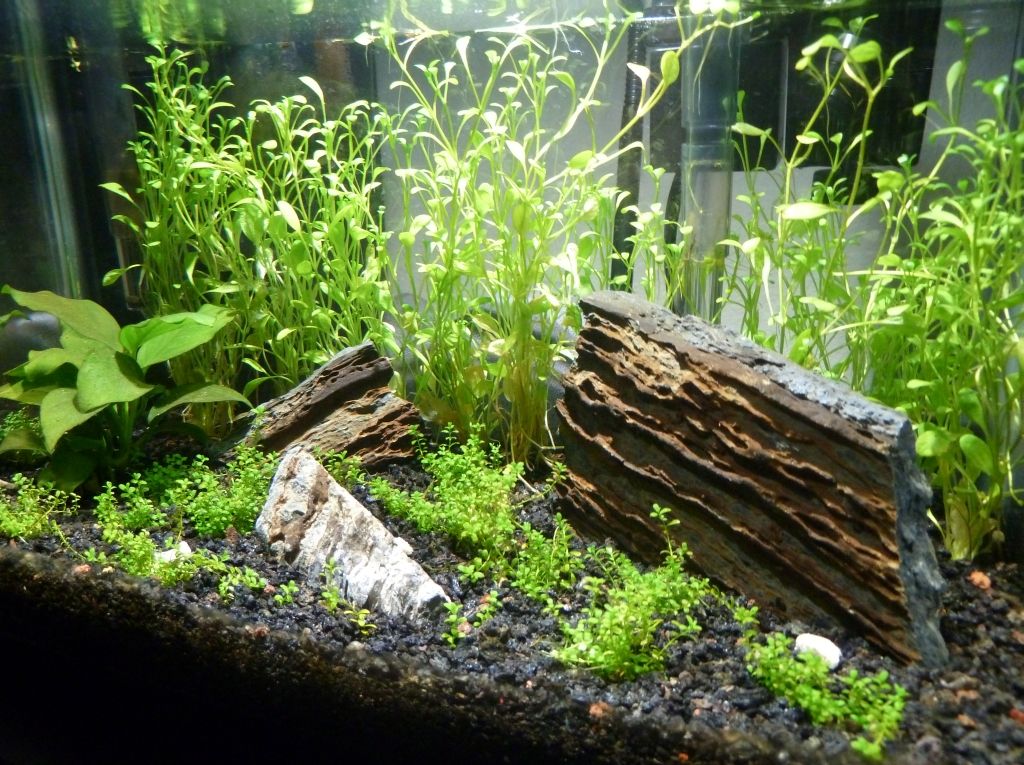 Moved all the HC to the ground and used Glosso has background. That Anubias Nana is rooted to the glass on the bottom I think because it did not even move when it shuffled everything around .
Fauna? 1 Pea Puffer and 2 supposedly feeder Ghosties and some feeder snails for the puffer.
Added a second mini HOB, just for the heck of it. Lets see how that HC does in that Floramax...