yea, tital says it all, lol.
This is my 2.5 gallon endlers livebearers(ELB) and black algae eating shrimp(BAES) breeding tank. it will hold my most beutifull males.
tank- 2.5 AGA
filter- topfin 10
light-26w cf screw in in a desklight.
substrate- ADA AS amazonia(yay!!! my first AS)
hardscape- one large mountanous rock.
Fauna- ELB, black shrimp, oto maybe.
flora- blyxa or Val. nana, HC and or elatine, rotala wallichi, maybe riccia dwarf.
Co2- EXCEL
ferts- Not gregg watson, but REX GRIGG!!!
Anything else?
if not, pics.
light-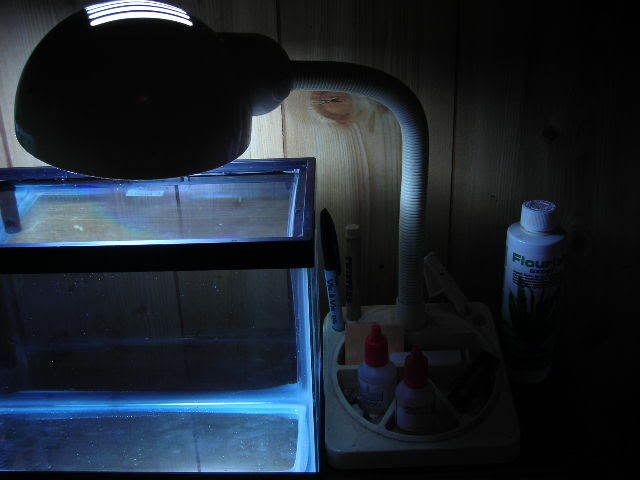 filter
tank-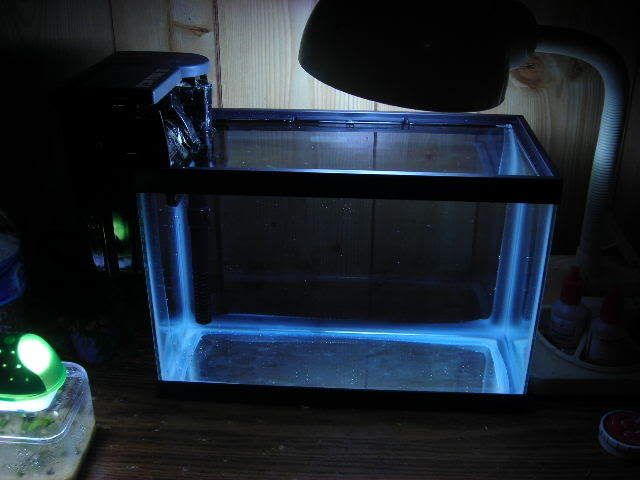 Aquasoil should be here tommorrow or wedsnday, hopefully.
endlers should be here thursday, but will be temporarily housed in an old 10 until this is good and safe, then after a few weeks of endler joy, i'll add some shrimp.