Discussion Starter
·
#1
·
So, after some trial and error with my 5 gallon tanks I've decided to put a little more effort into setting up a nice 2.5 gallon.
At first I was thinking about going the route of a Walstad Natural Planted tanks, but I have since decided that the plants I want may not work out so well in such a tank. I dunno... I'll see how it goes.
I got some plants in the mail today and decided to give planting in this type of tank a go to see if I like the idea of soil capped by gravel.
Tank: 2.5 gallon standard
Filter: none yet, planning on a red sea nano
Light: 20W CFL - taking suggestions for lighting
Substrate: Topsoil (Earthgro?) from HomeDepot capped with black gravel
CO2: currently none; I have a Natrafin CO2 system that I got for real cheap, but having decided if I want to use it
Ferts: Excel and API Leaf Zone (won't be used till later)
Flora: not completely sure of what I have (recieved via a "mystery package") - most likely going to move plants into my 10 gallon that I'll be setting up in a couple of weeks
Just Soil in there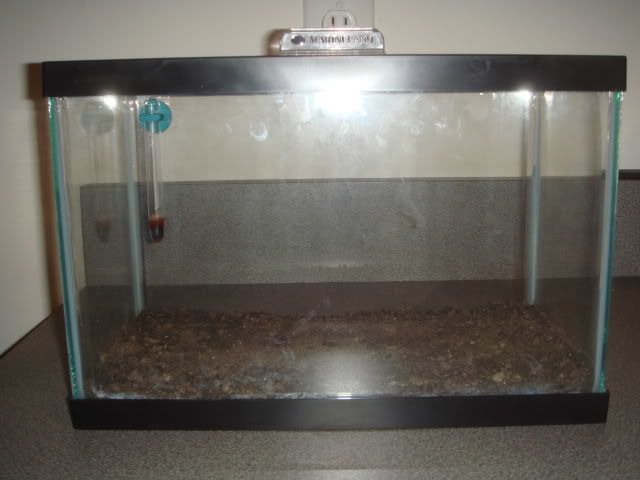 Right after fill up - only a temporary setup; I'm currently looking at light and at Wal-mart I saw a "Sunlight desk lamp" that I'm thinking about getting (it says it uses a 27W Florumax? light)
ANY SUGGESTIONS?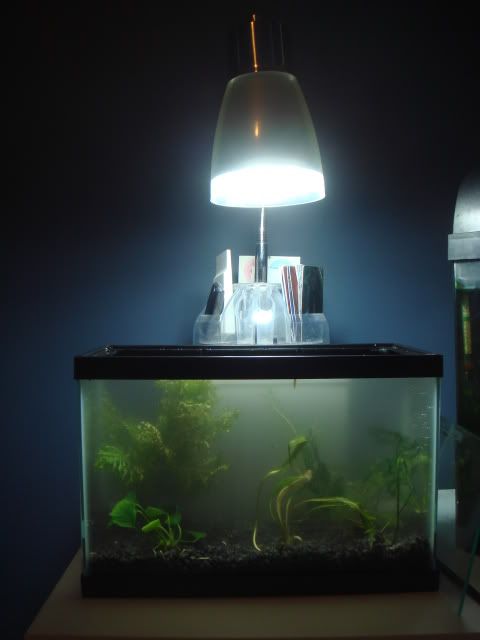 Water is quite cloudy - I've also figured out that the Walstad method is definitely for those you don't want to move the plants around; basically need to get plant placement right the first... not for me :-/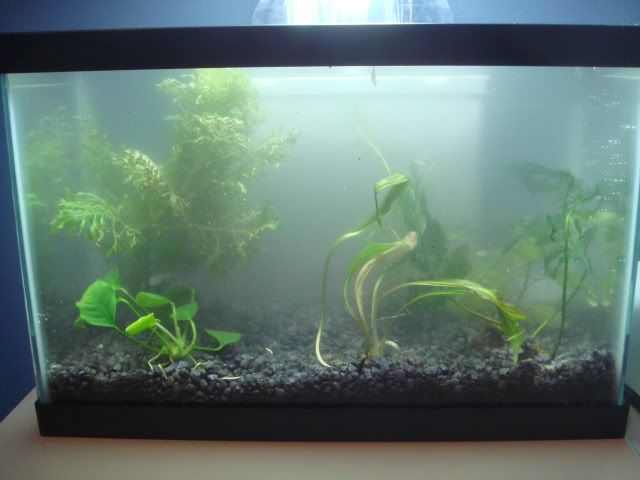 Well, I've got to go to class....