Discussion Starter
·
#1
·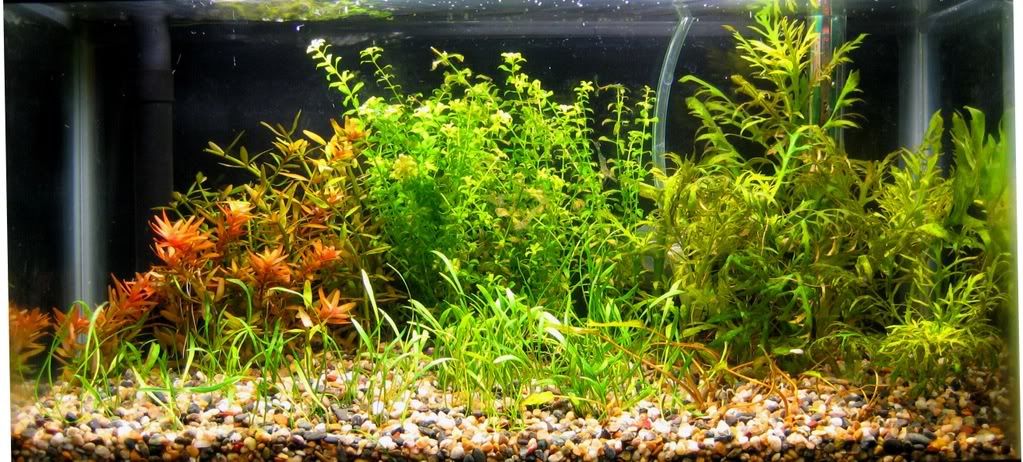 Here are a few photos of my new 2.5 gallon planted tank. It has plain aquarium gravel, DIY CO2, a 20gph HOB, currently one 15 watt bulb (although there are two in the hood), and gets water changes about 2-3 times per week.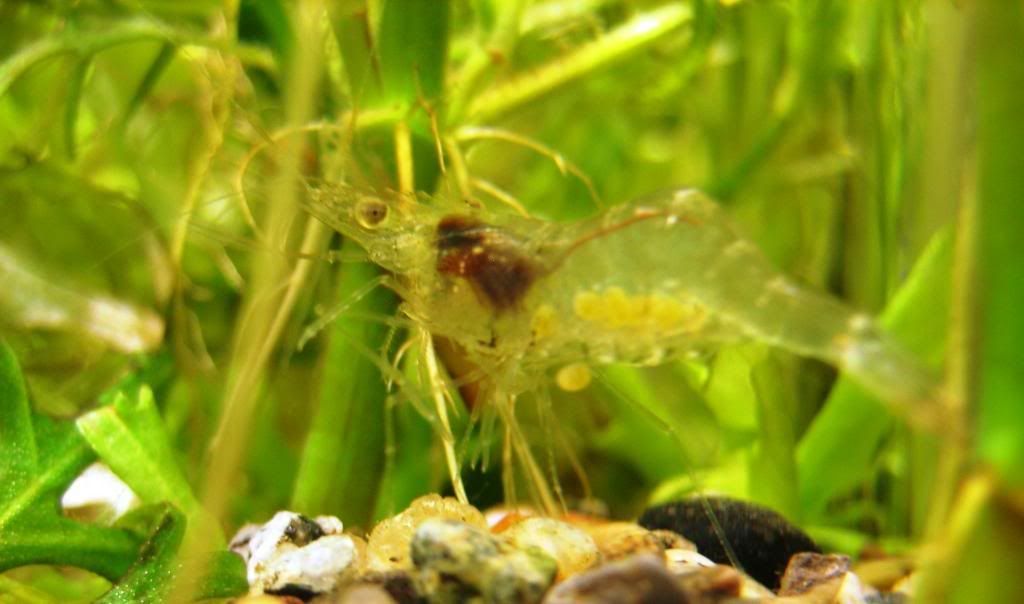 I have about 5 ghost shrimp, one small guppy left from cycling, one small oto cat, and one chinese algae eater, an impulse buy that I'll either move to a larger tank or bring back to the LFS when he grows. The shrimp have been carrying eggs, although I think the guppy may have been picking off the babies.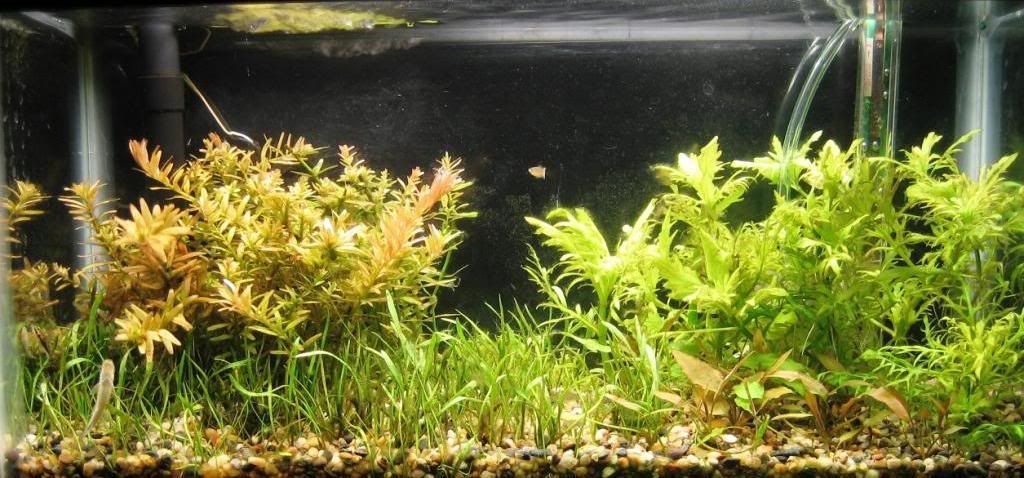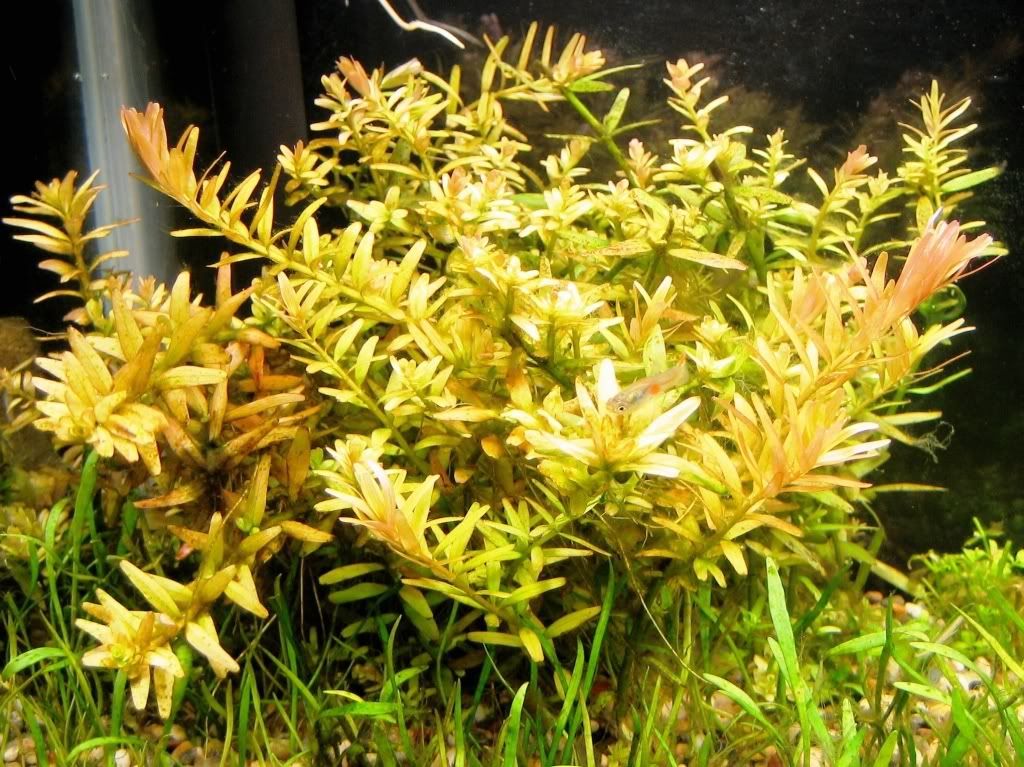 The tank has been up for about 5 weeks, and you can see the Rotala has taken off, while the Baby Tears became algae infested and started dying off. I trimmed it back to about two inches tall, below the algae infestation, and there are new shoots growing in. The Wisteria on the right is probably good for plant mass right now, but is such a large plant that it really doesn't look right in this small tank. It will probably be picked out as soon as I can figure out where to put it.
The small Cryptocornes have taken off as well, they suffered an almost complete melt-off when I planted them, and have now all put out leaves. I was considering pulling out the wisteria and allowing them to take over that area, along with the micro swords, which have also taken off along the front.
I have a constant algae fight in this tank, although since I put in the Oto and the Chinese Algae Eater they've kept the micro swords and Cryptos pretty clean.
Thanks for looking, any tips are always welcome.