Discussion Starter
·
#1
·
Hello. I'm new to aquariums and planted tanks. I inherited a few small tanks and equipment when my mother passed from cancer. I'm wanting to get a nice one going kind of as a tribute to her.
I'll post some pictures of what I have going now, and what a possible future upgrade is.
What lighting would be bright enough for good plant growth on my current 20h? I want to over do it on brightness in case I upgrade to the future tank. I'll raise the light for now if needed, or add screens and top plants.
Currently I have a dual t5no with a 6700k and a colormax bulb. My old t8 floramax is on it also. Will this get the plants growing? The dual t5 is within the return period so I can swap it for something else if needed.
Would these suggestions work for the current tank and the future 55 gallon corner tank?
24" planted plus
24" Ray 2
24" Dual or quad t5ho
Any other suggestions?
My current tank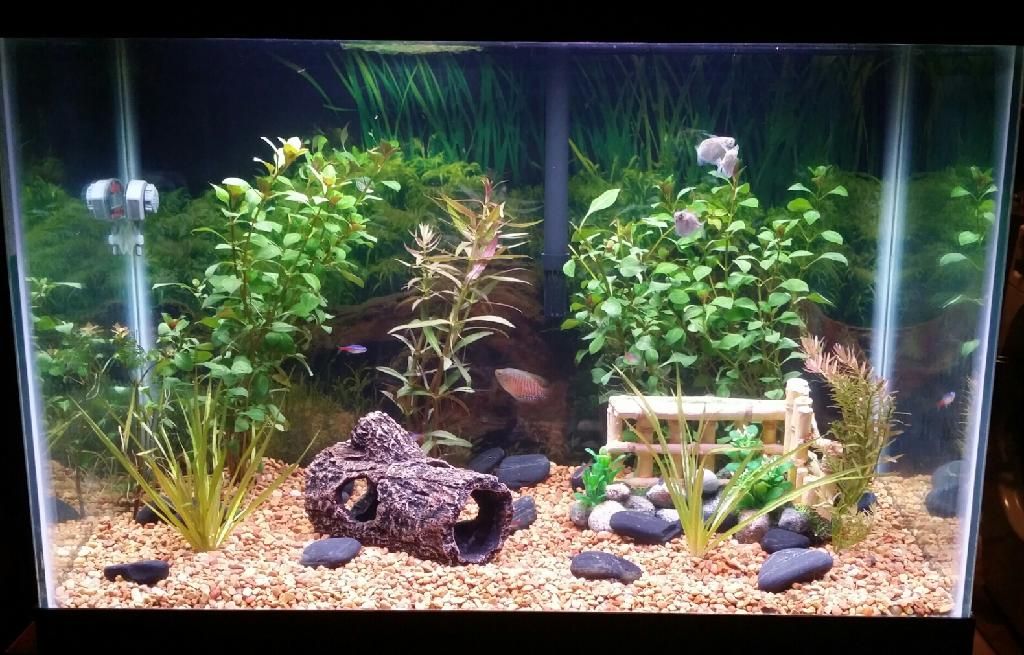 Possible upgrade I'm thinking about buying.