Discussion Starter
·
#1
·
Just picked up a 20 gallon metaframe from someone on craigslist. Looks like a 1960s model, with a stow-a-light hood. Needs some cleaning and polishing up, but the person I got it from said they resealed it - testing it for leaks now and not seeing anything yet!
Also came with two 15 watt bulbs, but the sticker in the hood says up to 25watt. & what looks like an original thermometer to me?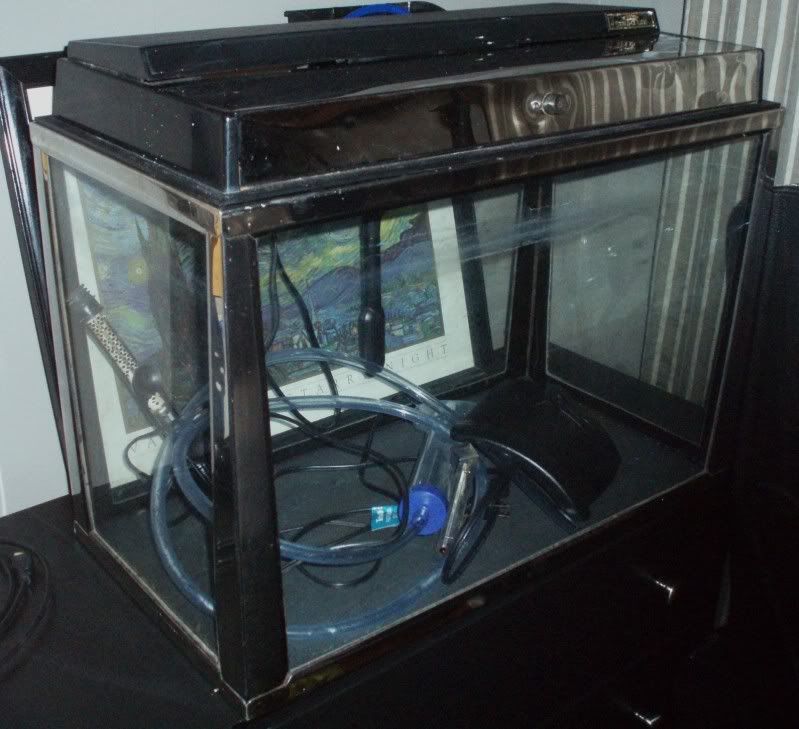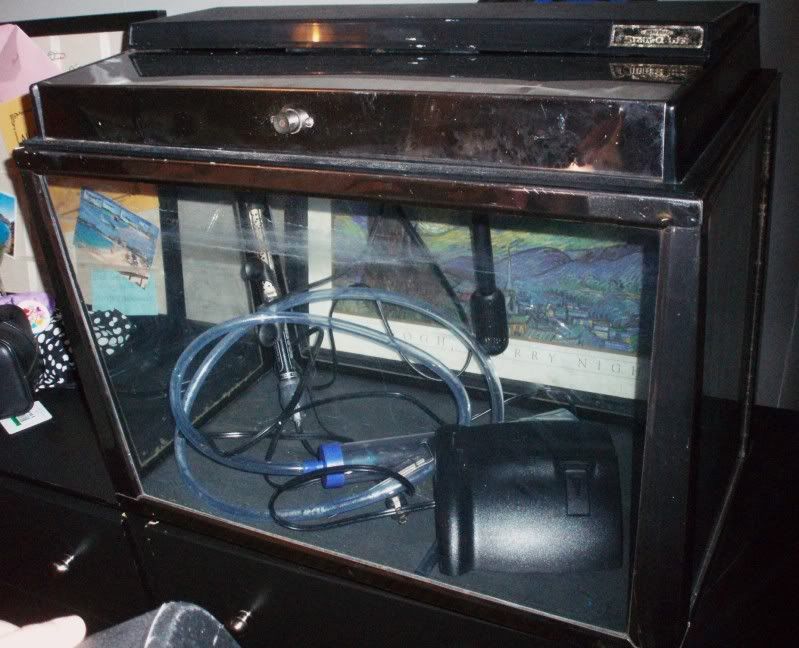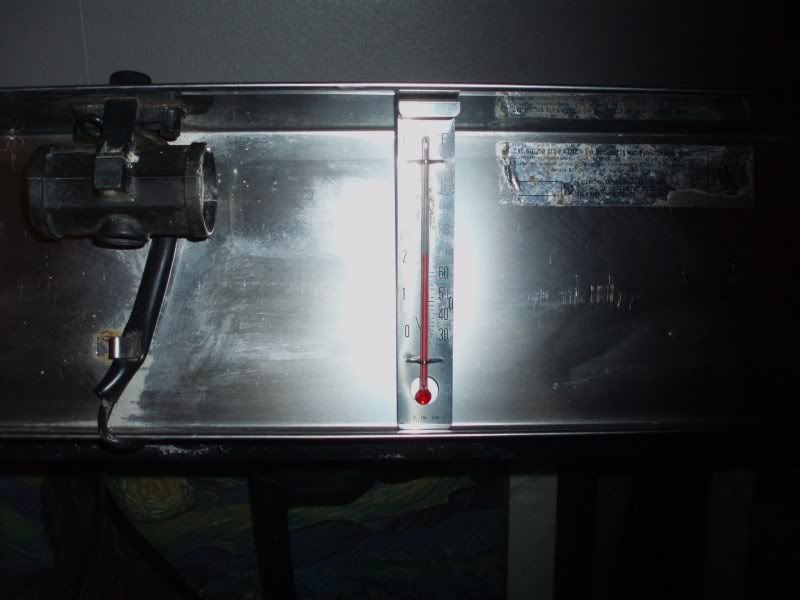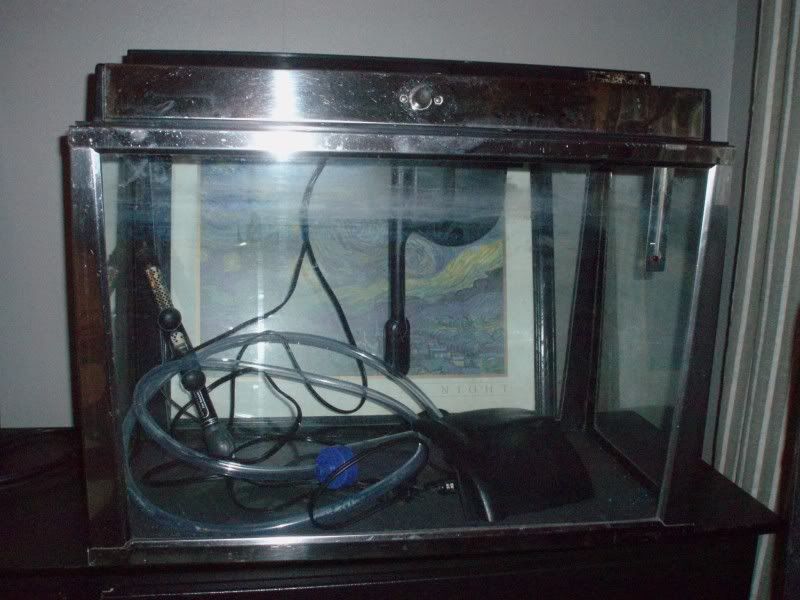 Thinking of making this into a shrimp tank with some scarlet badis - but open to ideas for substrates & stocking!