Well this is probably the first tank i've ever had that wasnt put together the day I got it. So i figured that i would do a post on here showing the build. The tank is an unknown manuf. suspect AGA based on overflow design and hole size. Its a dual corner overflow. The tank was salt and the overflow were encrusted in coraline and other various growths. I figured since i'm using 2 canisters that i would remove one and hard plumb the canisters in through the holes left. Then the other side is just for the return to a 30G sump.
Planning on low/med light. Vals, Swords, Crypts. Open to ideas on substrate. Im reallly leaning toward Turface with a white sand cap
Plans are 30G Sump
2 Eheim 2026 canisters
2 VisiTherm 300w
9w Turbo Twist. For now will upgrade to 18w shortly
4x96 PC DIY Lighting
Before being cleaned.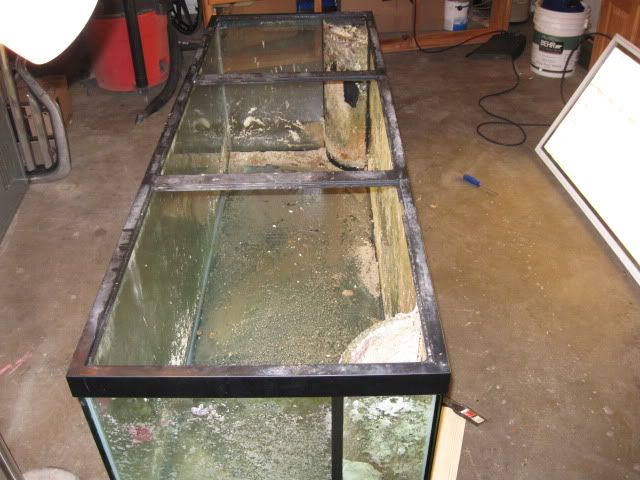 My arsenal of cleaning products. Ended up going through over 25 Razor Blades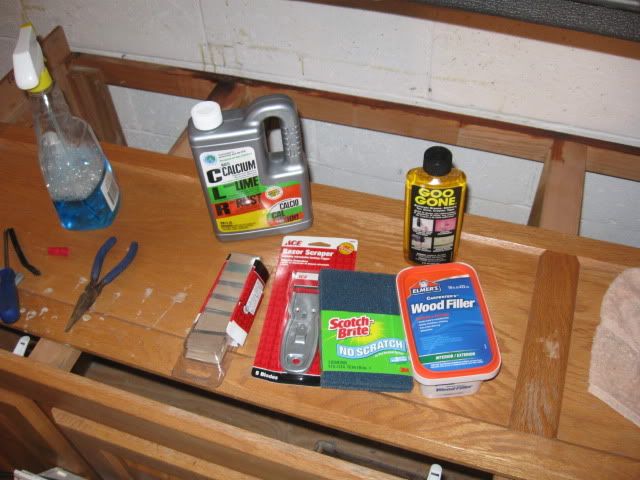 And after 6hrs of work
And the stand was sand lightly and restained.