Discussion Starter
·
#1
·
Greetings everyone time for another journal.
I got RAOK a tank and I decided that I will track it's progress here with you guys.
Known About tank:
16 Bowed
Gravel/Sand substrate
There's Cherry Shrimp in there somewhere, I've seen at least 4 or 5 different ones tonight in setting it up
T8 Bulbs (There's two of them there atm)
Sponge filter
20G HOB filter
Fair amount of MTS in the tank
So here's the pictures, I just moved and reset it up today across state. I'm planning a rescape and a cleaning tomorrow after I get home from work -- just trying to let the dust settle a bit -- the inhabitants are stressed enough from the move, I wanna let them calm their nerves a bit.
I took a few pictures as I was filling it up, don't have any of it full now but I hope that everyone gets the idea
Here's the full frontal as I was filling it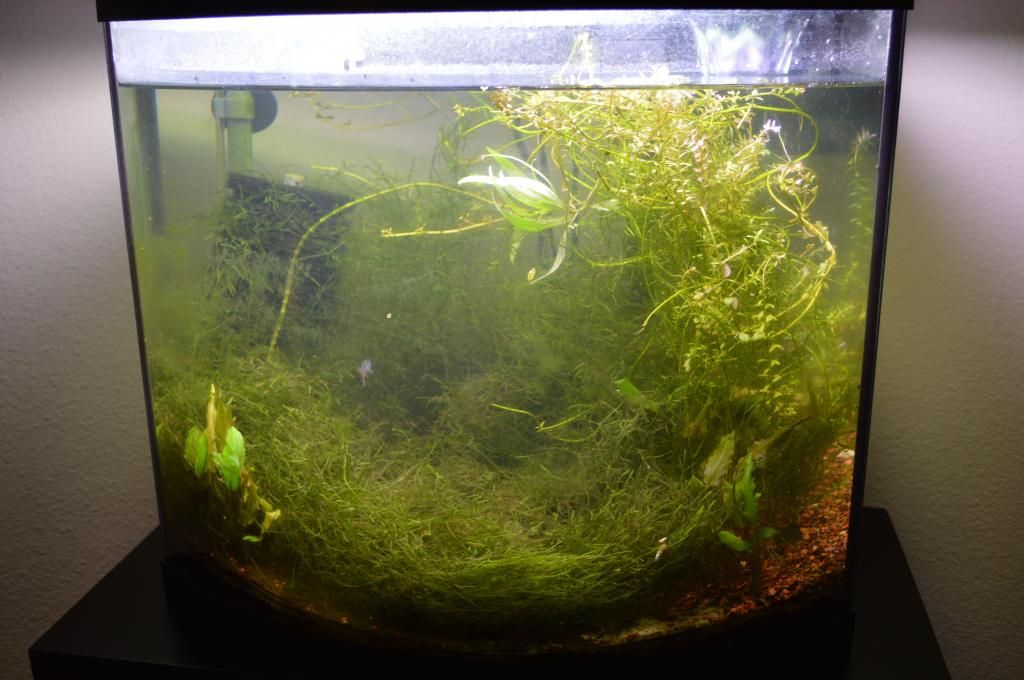 Here's a view of the right side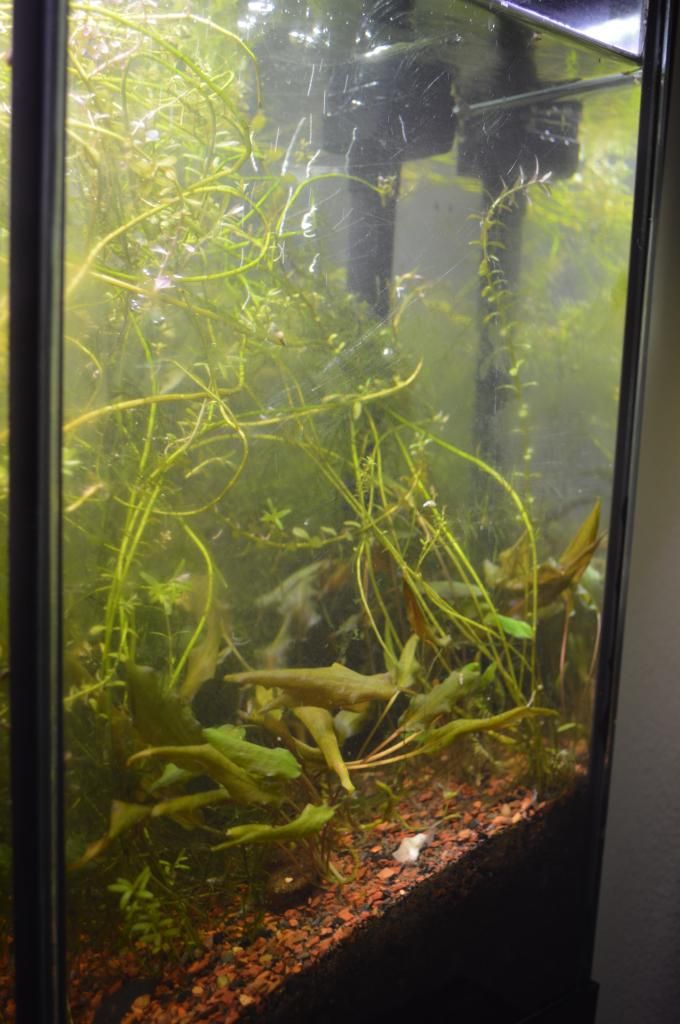 The left side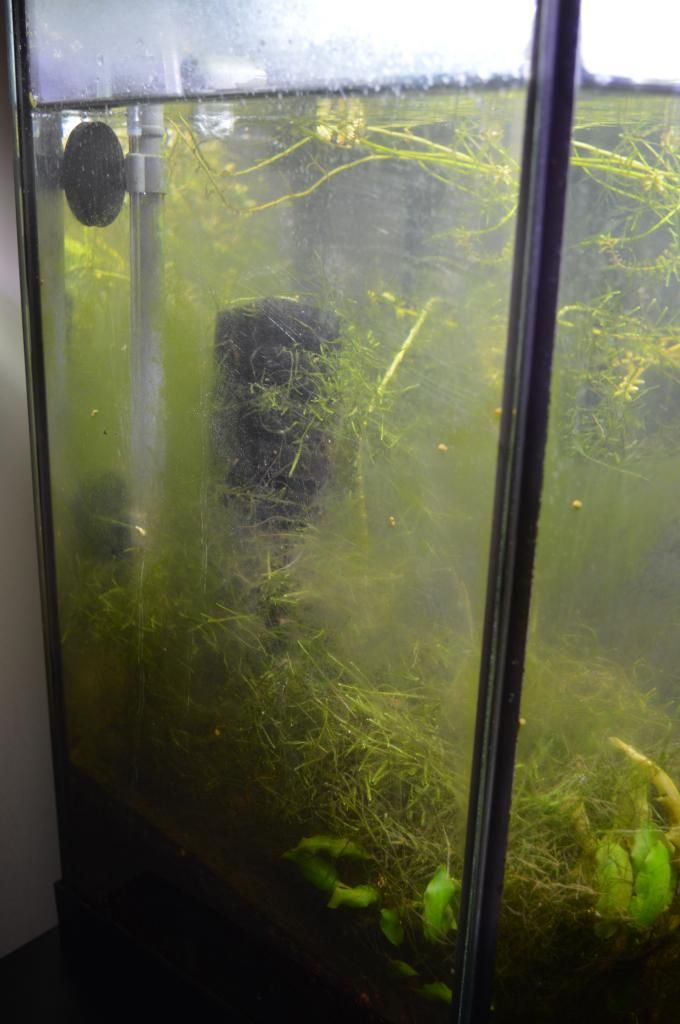 Closer view of the crypts up front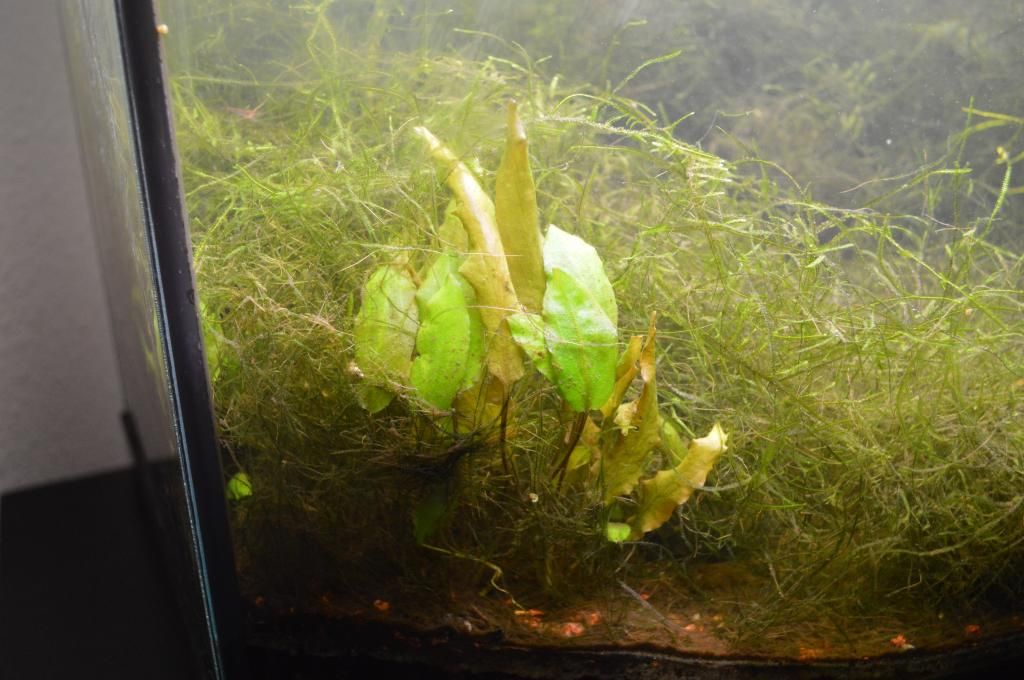 The crypts in the back corner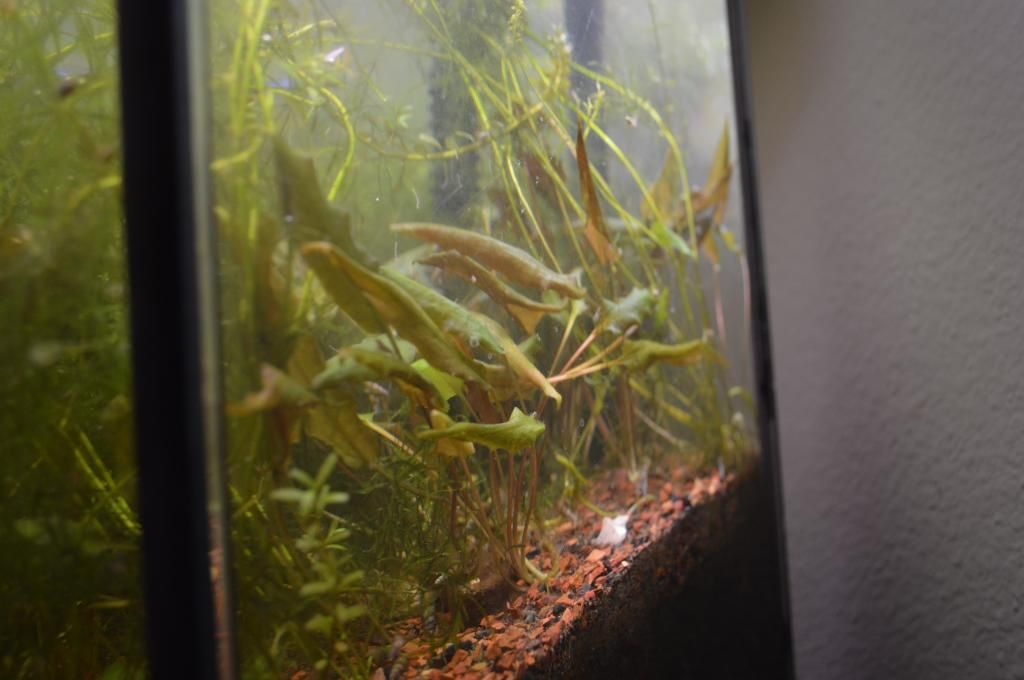 The Java moss (it seemed to roll a bit in transit
I plan on trimming this tank and rescaping a fair amount tomorrow after work, this tank is in the living room in a corner near the TV so I will be putting some work into it over the coming weeks to try to get everything balanced and happy I'm def open to suggestions for scaping.
Thanks for stopping by and I should be updating this regularly at least over the coming weeks.