Discussion Starter
•
#1
•
Hello
After failing my 14L moss tank and neglecting it for a fair while I have decided to go for a nano blackwater setup.
After dismantling the old setup, I was just about ready to get started, I was intending to do a paludarium at first but as I didnt take note of how high the filter propeller was it would have basically have to of been full anyway so that idea was aborted.
Here is all the equipment broken down (I originally bought the cork bark to use for the land structure of the paludarium).
I went over to Homebase and had a look online for a spray paint for plastic/acrylic but could not find any instore or online easily. I read a bit about krylon fusion but saw it was not sold in the UK (due to hazardous chemicals or something) although I quickly found a UK supplier selling it so went for it.
This was my first time spraying anything, so it came out a bit thick, I think I was a bit close to the surface.
This was how it looked after its first coat, the first of many.
After another 2/3 coats i went to look from the other side, the way you would be viewing it from and found that the sides were pretty patchy, after another couple of coats focusing on the sides I think its turned out ok.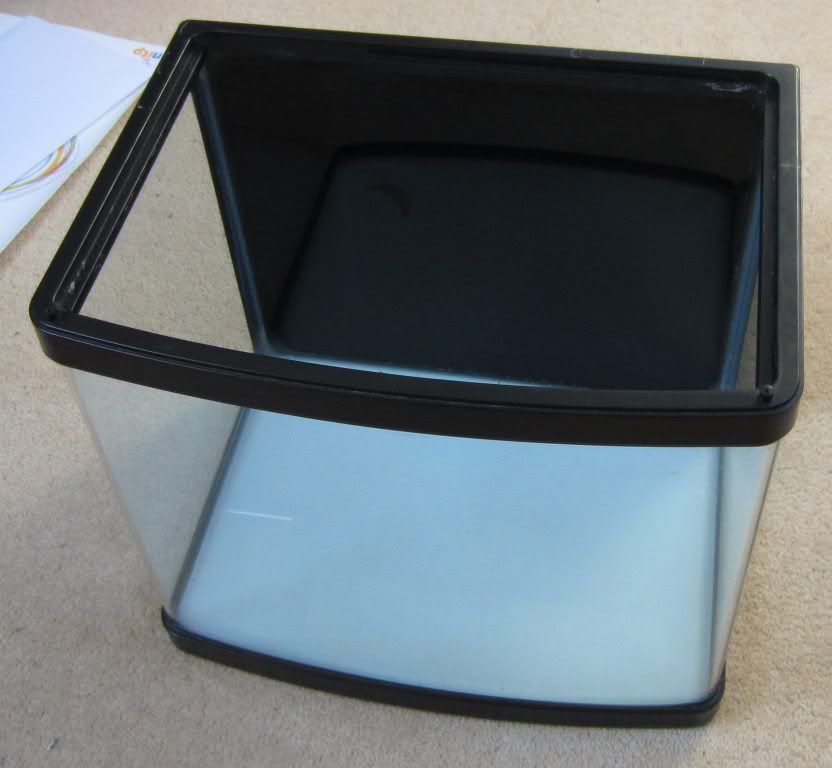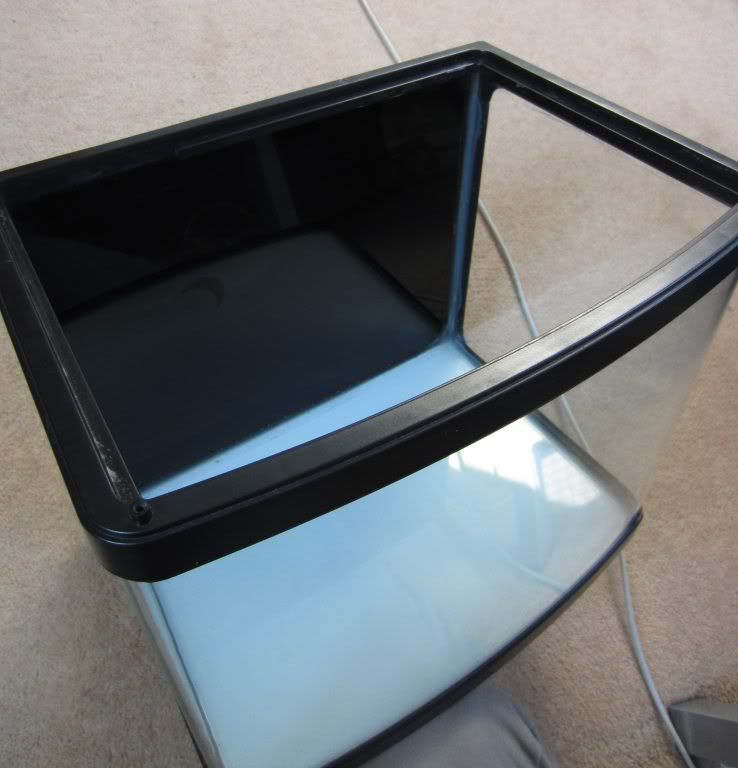 The moon shaped spot is where I think the heater used to be suctioned on allthough not sure.
It is currently in the garage drying further. Anyway I was planning on covering the filter with the large cork bark piece but then realised the heater would still be on show so am currently not sure what I am going to do about that, whether use any cork bark at all or not. Any ideas?
Thanks for reading