Discussion Starter
·
#1
·
This is a tank that I've been wanting to do for a long time. I really love the dimentions of the 12 gallon longs. I would have loved to do a high tech set up, but I decided to go low tech instead. I've tried high tech before but ended up slacking on dosing ferts and monitoring CO2, the result was a tank filled with algae.
Tank:
Green Leaf Rimless Aquarium 91-B, 12 gallon
Lighting:
ZooMed 36" T5HO, 54W one bulb
Filtration
: Ehiem 2213 w/lilly pipes
Substrate
: Black Flourite
Ferts
: pfertz K, P, N and traces once a month and root tabs.
CO2:
None
Water Changes:
Top off's only
Plants:
M. Minuta
Dwarf Sag.
Rotala Indica
Anubias Nana
Dwarf Hair Grass
Limnophila aromatica
I've been able to grow all these plants before with a low tech setup with the exception of the Limnophila aromatica. I don't expect it to last long but it was so pretty at the store that I had to try it. The DHG has been hit or miss for me in the past so I won't be surprised if it doesn't last long either.
Tank fresh outta the box!
Hardscape:
After planting and some trimming: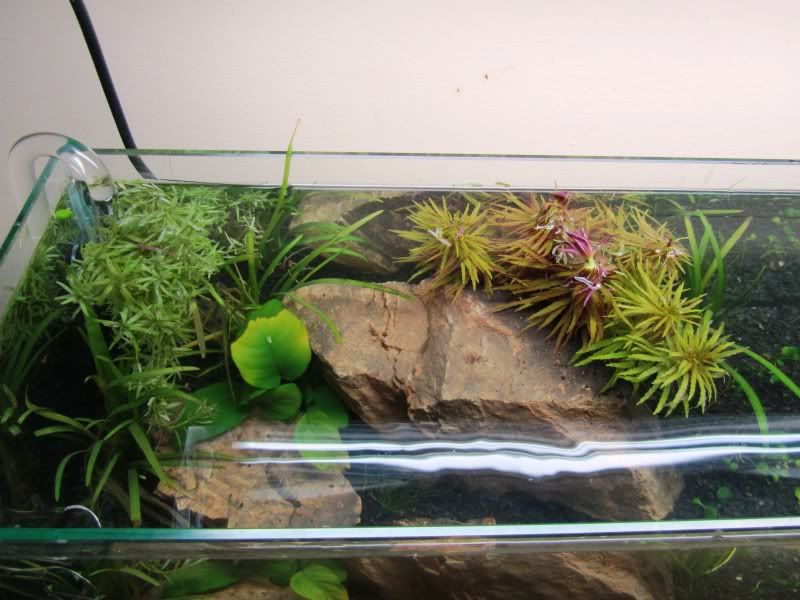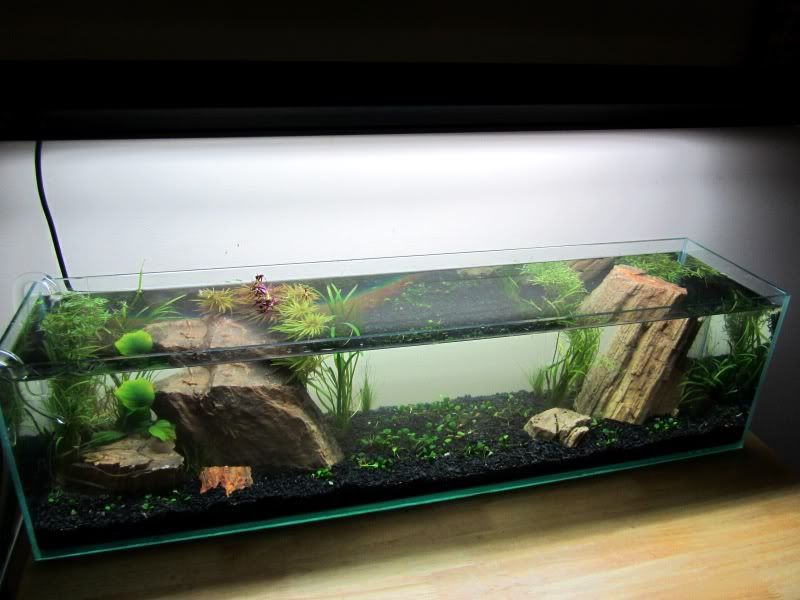 The stem plants are mostly to help keep algae to a minimum while the m. minuta and dwarf sag fill in a bit. I haven't decided if I'll be keeping the stems or not, I guess I'll wait to see what it looks like in a month or two.
Enjoy! :biggrin: