Discussion Starter
·
#1
·
Hello,
I am a new member, but have been into the aquarium hobby for nearly 9 years. Just recently, about last year, my mom and I got a 125 gallon tank for our goldfish that I've had since the start of my journey.
Since then, I have made some mistakes to the tank, but not many. one was using sand as the substrate. I want to strip the tank down and replace the substrate to Eco-Complete or something similar (not dirt), but cannot for a while because money is not being brought into the house. I also do not run CO2 but may in the future.
So, here's my challenge. I have the left side of the tank to my liking, but the anubias is a little big in the front. Mainly, the right side is pretty crowded and I do not have any ideas of what to do. I was wondering if you folks had any suggestions? I use Current USA Satellite+ LED lights, and the stock florescent lights that came with the tank. Remember, money is an issue so I cannot easily get rocks, driftwood and plants.
And yes, those are goldfish housed with tropical fish. They are great in the conditions they live in.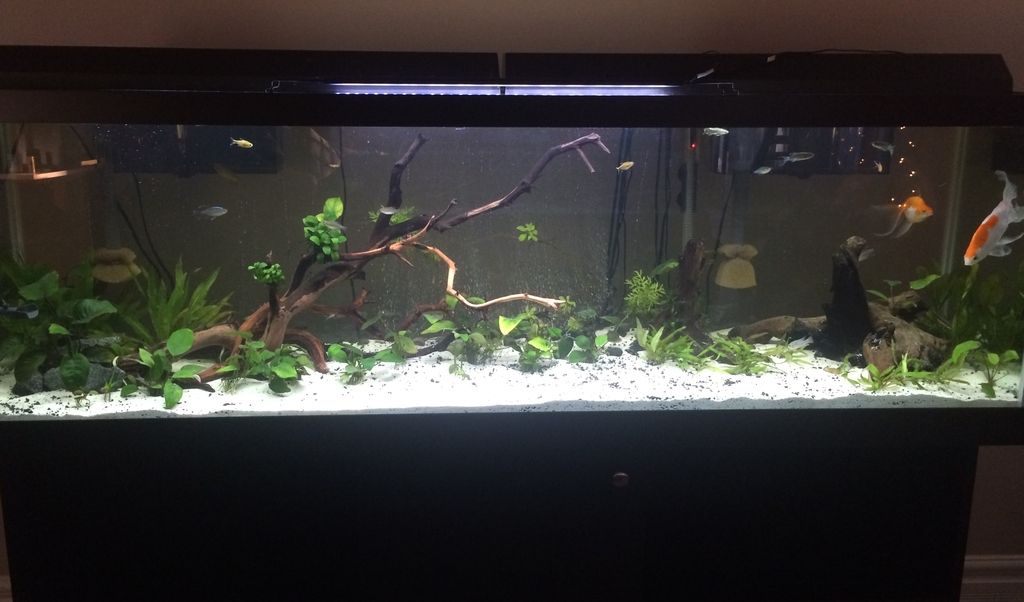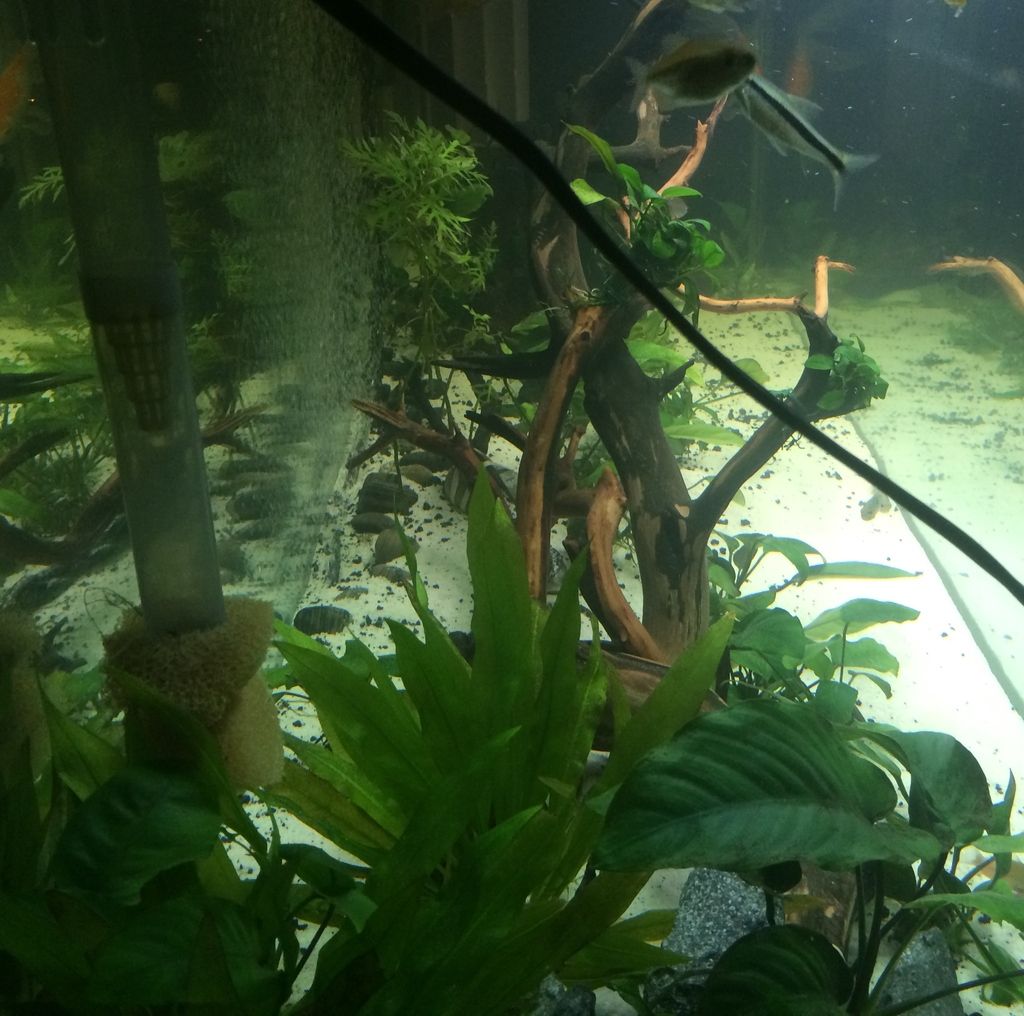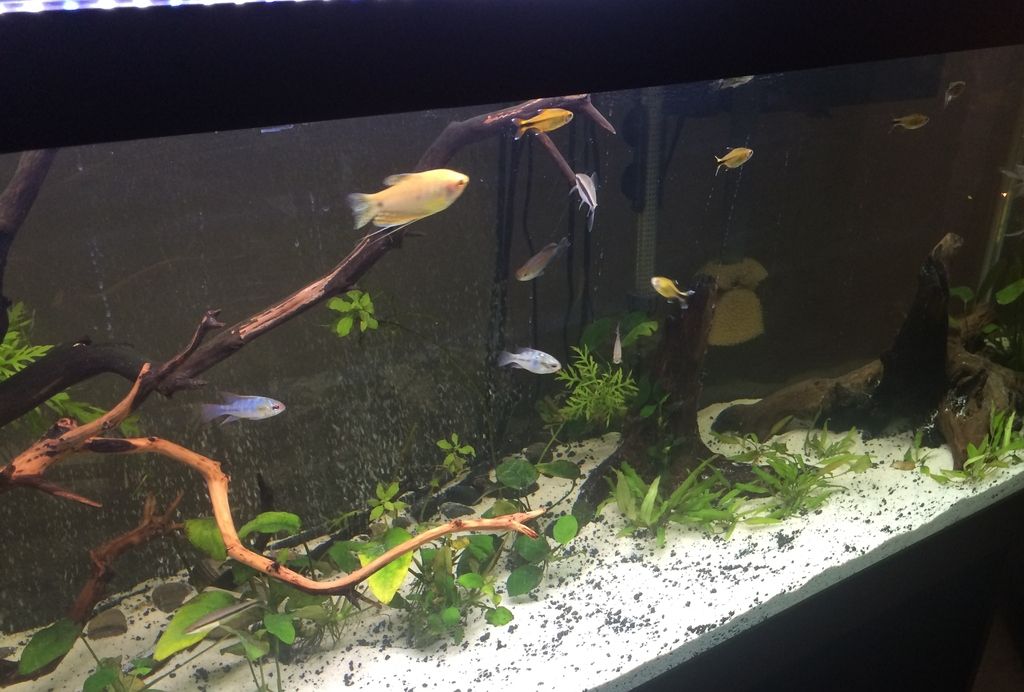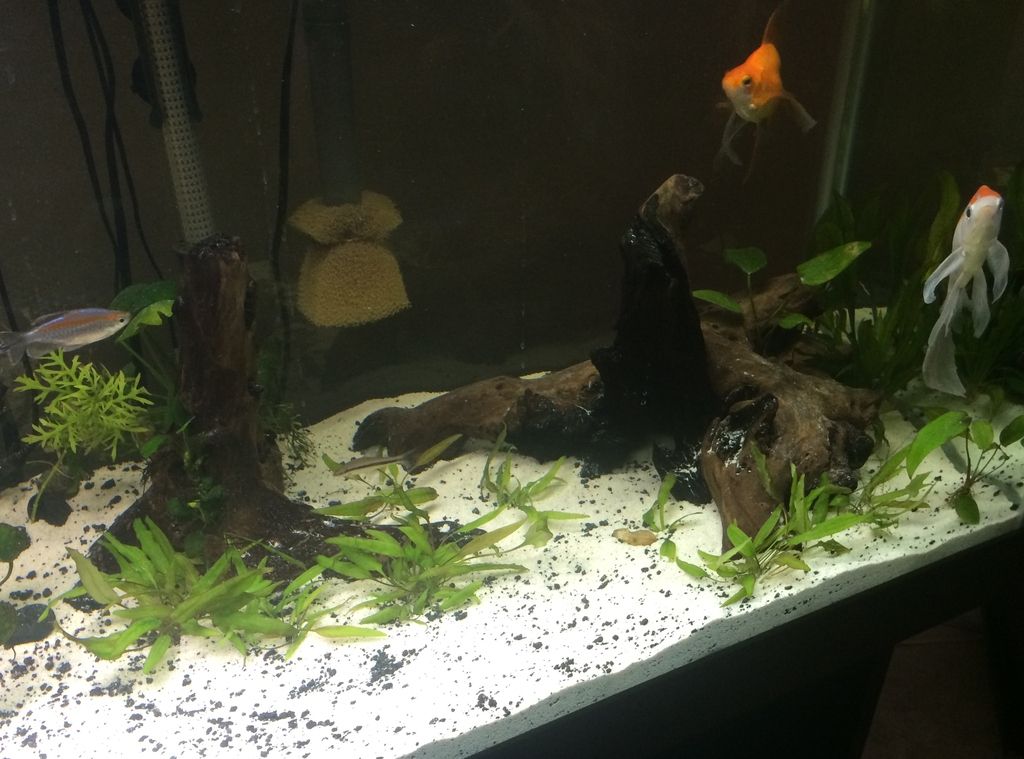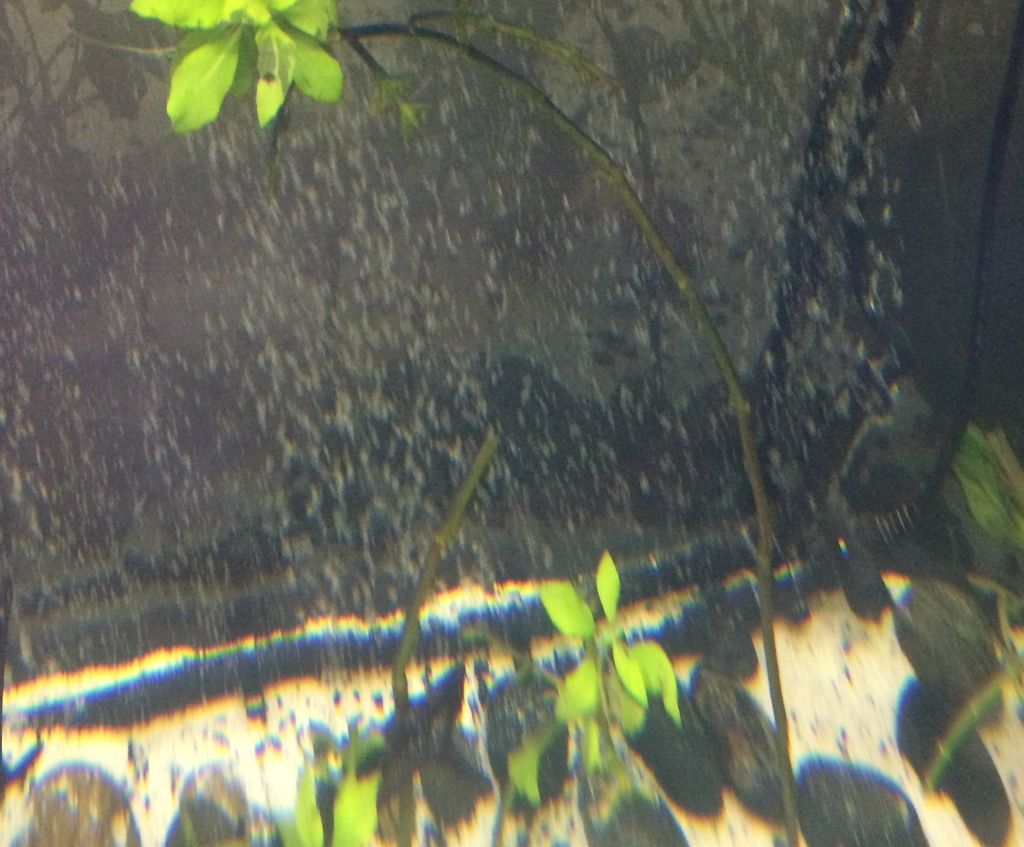 Thank you!
-Perry