Discussion Starter
·
#1
·
The tank was originally a reef tank and I moved everything in it to a smaller tank. I spent a couple of days cleaning it. Honestly I have no idea what to do with it. The only thing I am kinda sure is it has to be able survive long period of neglect.
The tank has a sump but I chose not to connect it. After a decade or so running a sump I am questioning the need for it, seems like it just is one more thing to clean. But everything is hooked up and ready to roll if I decide that I need it.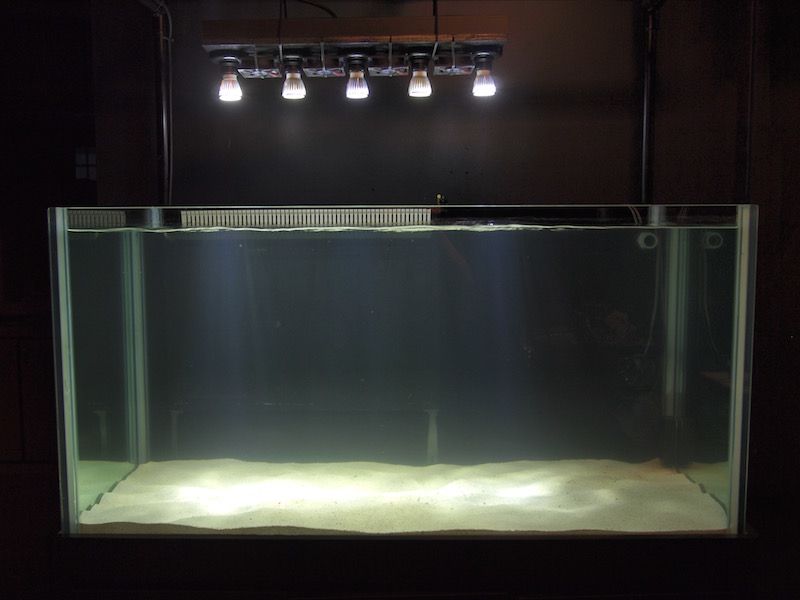 The tank is a custom job. Seems like there is a lot of potential, but I am lazy and for me a tank of this size is a pain to work on. Most of the stuffs are from my reef tank, even the silica sand substrate. There are bits of calcium carbonate (precipitates, dead coralline algaes, shells and what not) in the sand, which I tried to remove as much as I could but removing all is impossible. I hope that it won't drive up my pH too much.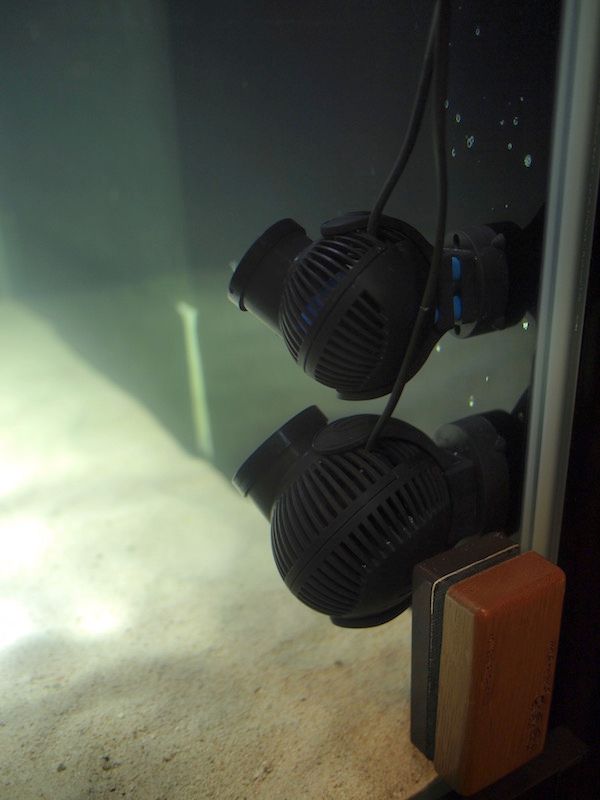 A Tunze 6045 and 6065, from one corner pointing at the opposite corner, most flows goes to surface agitation and creating tank wide indirect flow, but very little high velocity flow. Total turnover rate is 25x or so. Probably unnecessary high, but I have no idea what to do with those pumps anyway. I am tempted to get rid of the 6065 as it is the loudest thing amongst all the pumps in my 4 tanks.
An Eheim Skim 350 hidden in the overflow box, and tap water line for top offs or water change.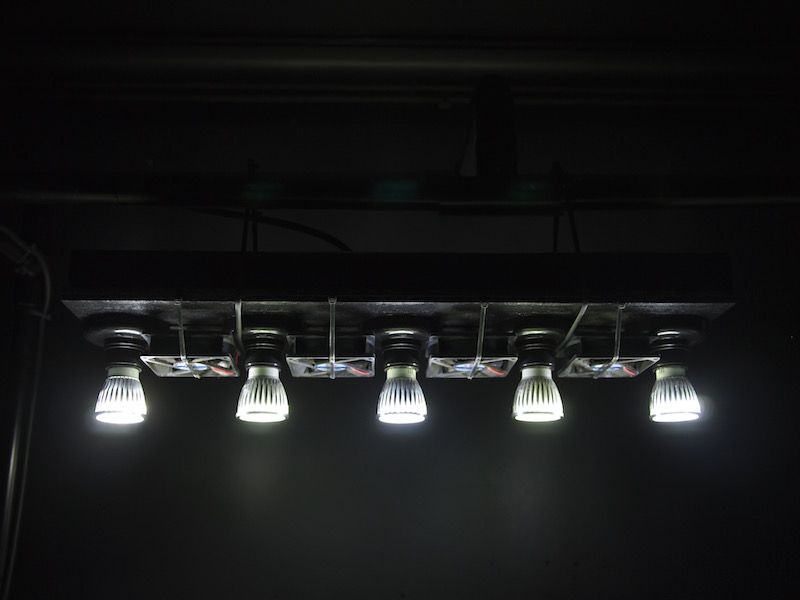 LED spotlights from eBay, on a light holder that I made with cooling fans. I don't really like the colour. There seems to be a greenish tint to me. I am not so sure if it is the bulb or the tank glass. Or may be I am not used to seeing this tank with white light. The lights I had on this tank was always bluish.
Since I intend to neglect this tank, there are lots of limitations that I have to respect. Stocking has to be light, plants and fishes have to be hardy. My current plan is to have only plants that are tied to stuffs, like anubias or java fern, and lots of floating weeds to soak up nutrients. I don't want to deal with planting a tank of this size. It will probably look minimalist, not too much plants and fish, lots of negative space. Hopefully it won't look too bad.