Discussion Starter
·
#1
·
I am finally making some progress on my new setup. I am setting up a 4 foot 120 gallon planted low tech (for now) tank.
I plan on stocking this with
Angels
Bleeding Heart Tetras
Julii Cories
Long Fin Bristle Nose Plecos
Jungle Vals
Amazon Swords
Dwarf Sag
I also have some Drift Wood going in
Substrate is a mixture of Fullers Hearth, Eco Complete and Flourite
I plan on running T-5 lighting and am going to try 2 canister filters 1 Magnum 350 and 1 Fluval 304. I have 2 power heads for circulation with each one rated at 170 GPH and these are attached to mag floats and mounted near the bottom of the tank.
Tank and stand in place with 3 filters ready to go on to test and clean.
Tank filled with water and 1 gallon of vinegar to clean the glass and filters.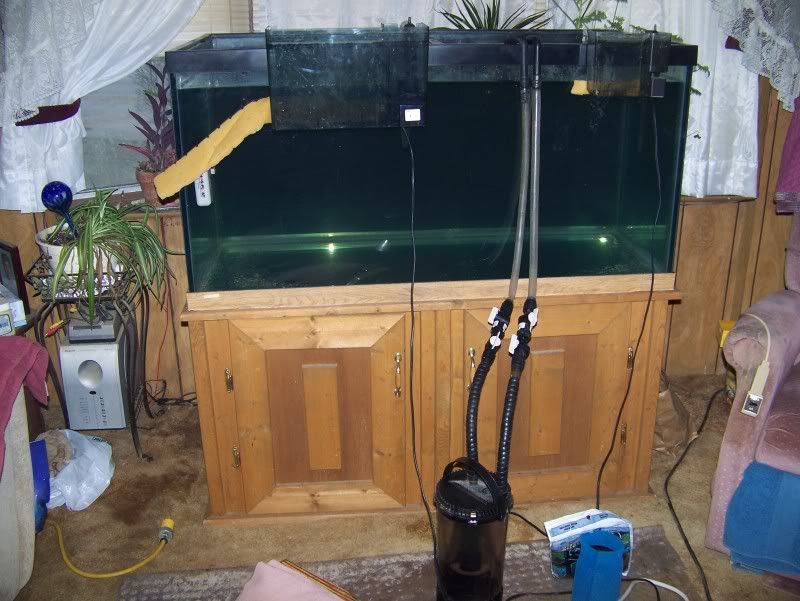 Tank was drained and refilled and most of the substrate added with 1 more bag of black flourite to go in and a Fluval 304 that was given to me by a friend, I hope to be able to run this tank with the Fluval and Magnum. I also have 2 heaters in to see if they will be able to keep temps at desired levels.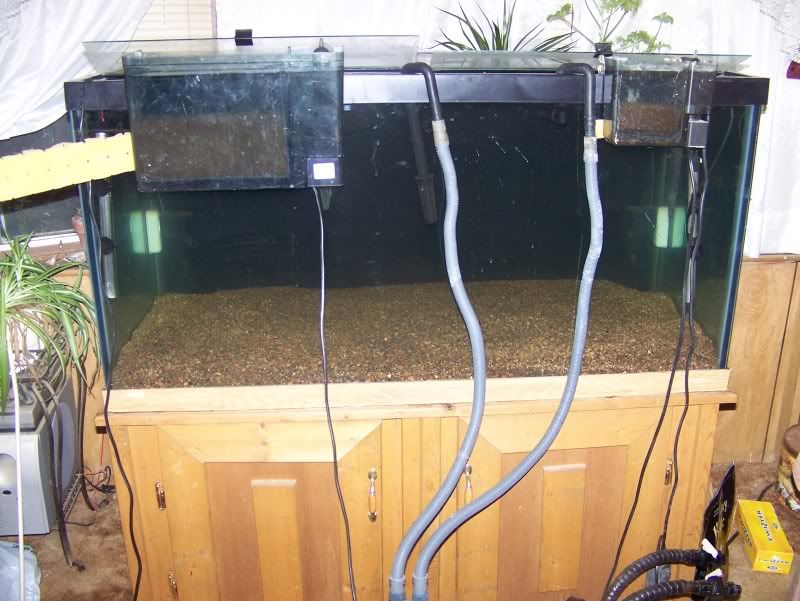 I have everything on the front to see how everything is working. I had the final fill done on November 30th. I will be ordering a few things Monday the 7th and then ordering my plants on the 10th so the tank should be running for close too 2 weeks. I am finishing up the canopy this week and will be mounting the lighting and cooling fans and then setting it on top so it should be ready by the weekend.