Hey Everyone, after a long battle with some nasty algae, I have decided that it is time to completely redo my tank. My original setup, being my first foray in planted tanks, was a complete and udder mess, so this time I decided to keep it a little bit simpler.
The setup is largely inspired by Mythin's 12 gallon long (check it out
http://www.plantedtank.net/forums/showthread.php?t=177261
, it is very nice). I like the look of just a few rocks and a lot of open space.
I played around with the rocks for a while. Check out the progression!
I really like the way these three rocks work together, they're going to be the focal point of the tank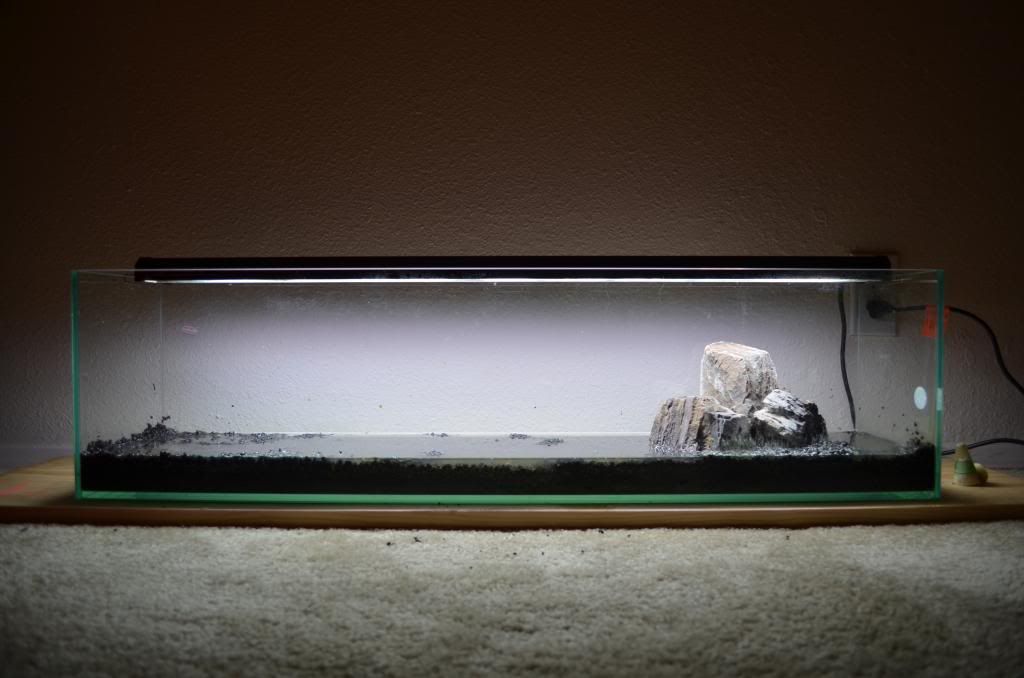 I like these rocks on the left as well, but they're too big. I don't want them to be bigger than the group of rocks on the right.
Same deal as before. Maybe I can find a way to include them...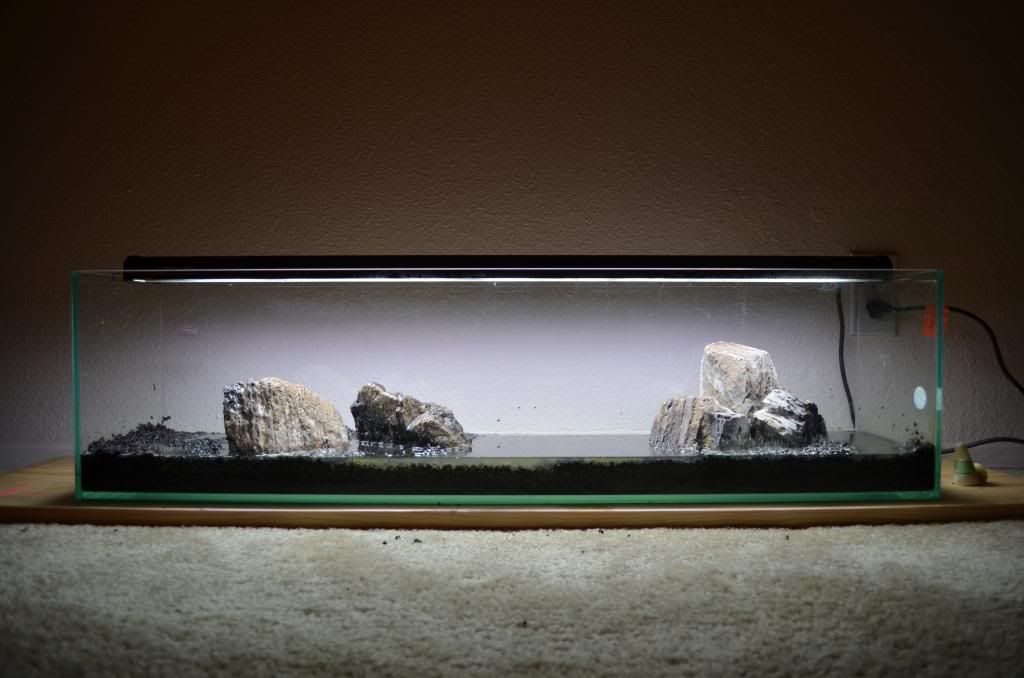 This rock on the left is really cool, but I think it creates two focal points. Looks like I will have to use it on a different tank.
I put the rocks on the left. I think this creates a better flow of the eye. Something is still not quite right though...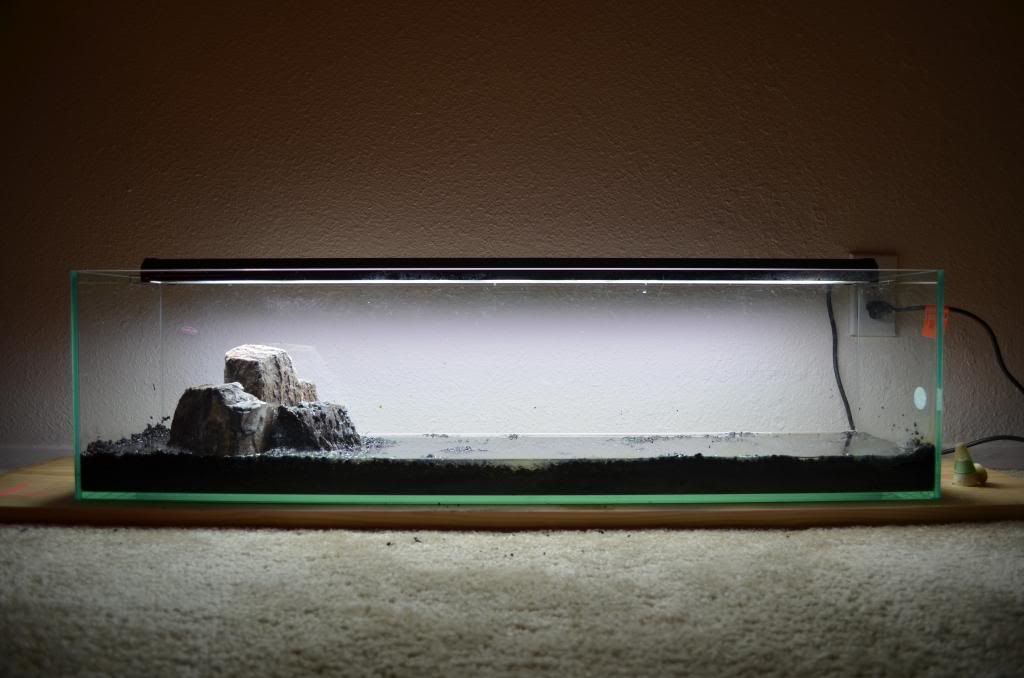 I like this look as well. I think the rock on the right compliments the group on the left.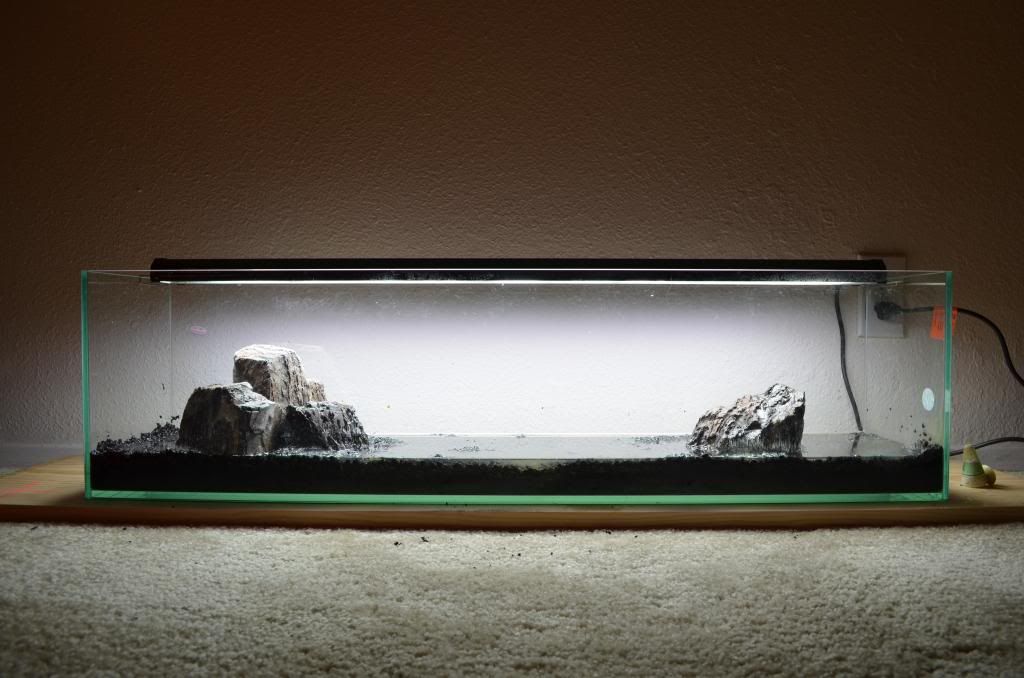 Here we go, this is looking better...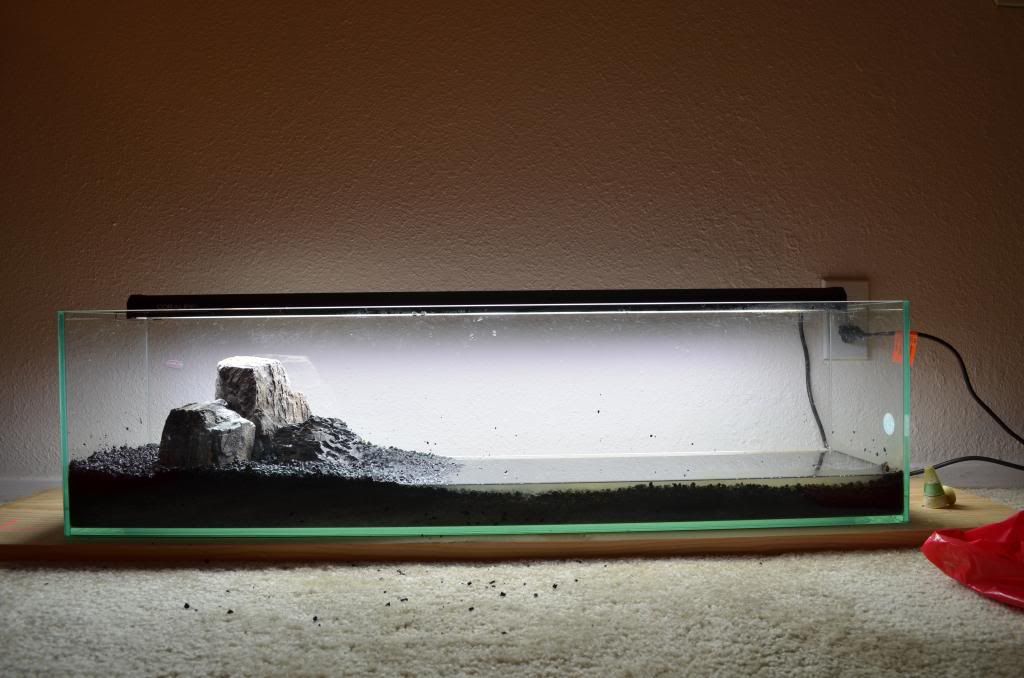 I really like having the rock grouping raised like this, but I am not sure if it looks better alone, or with other rocks on the right...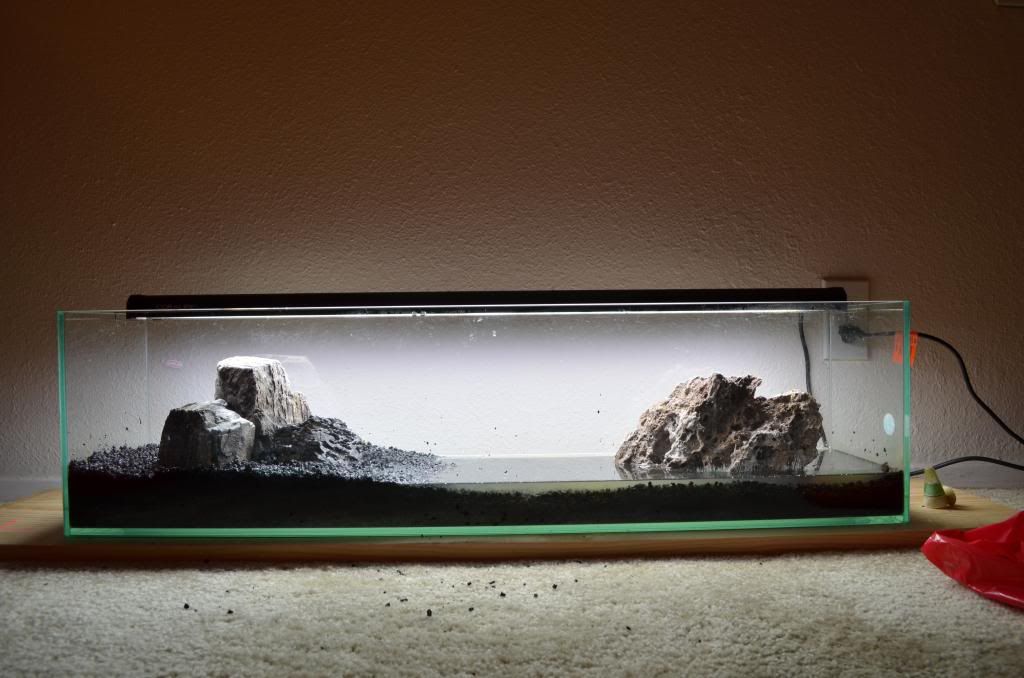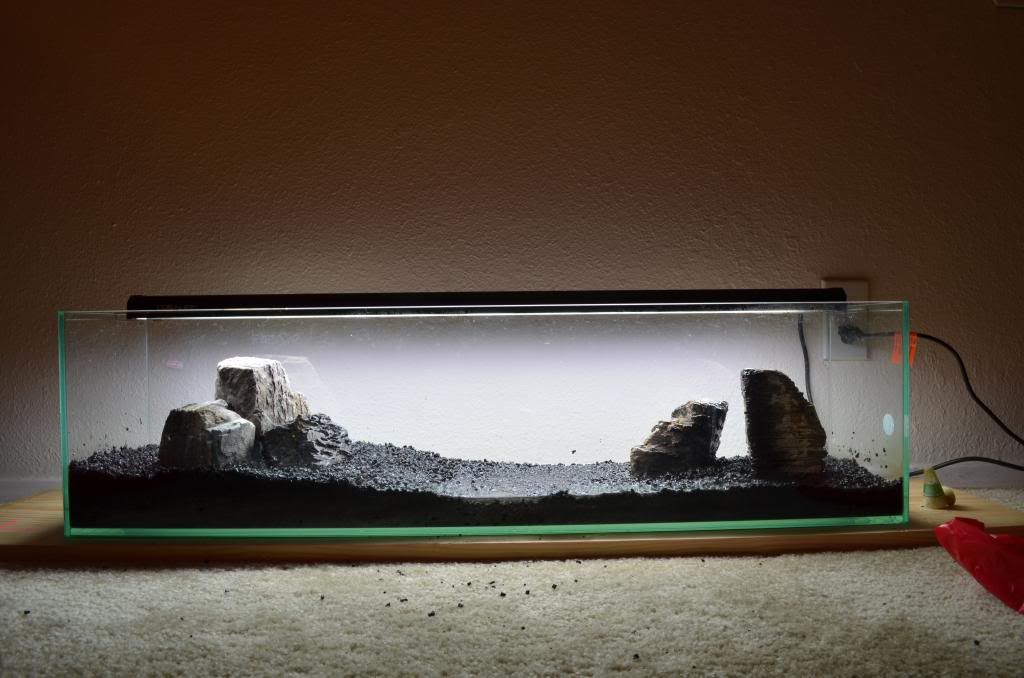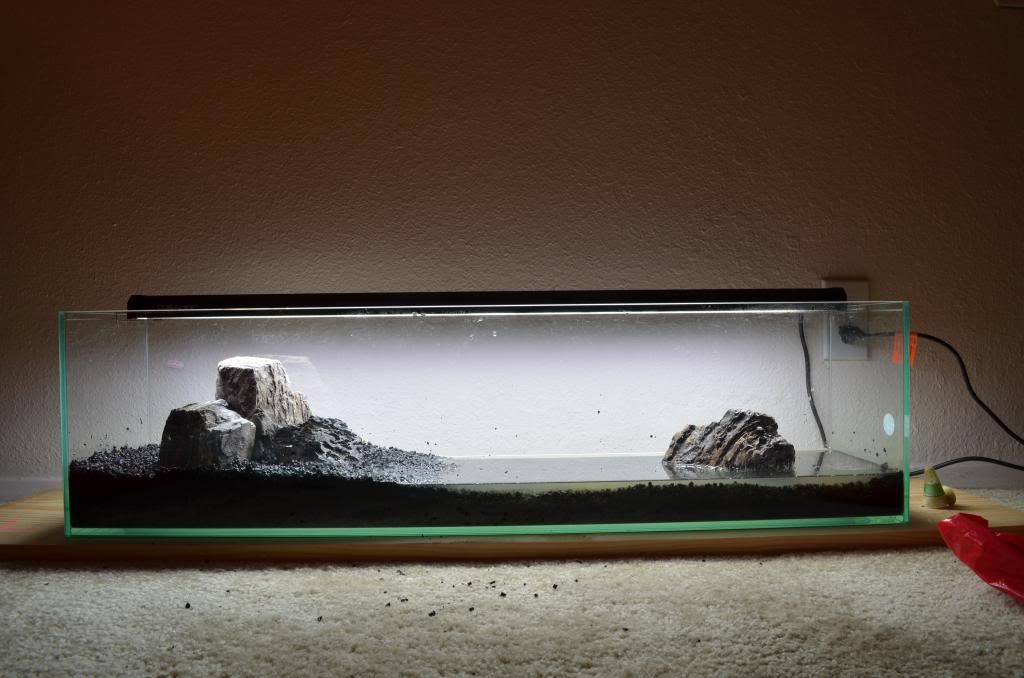 Here it is again with some water drained and the rock grouping alone.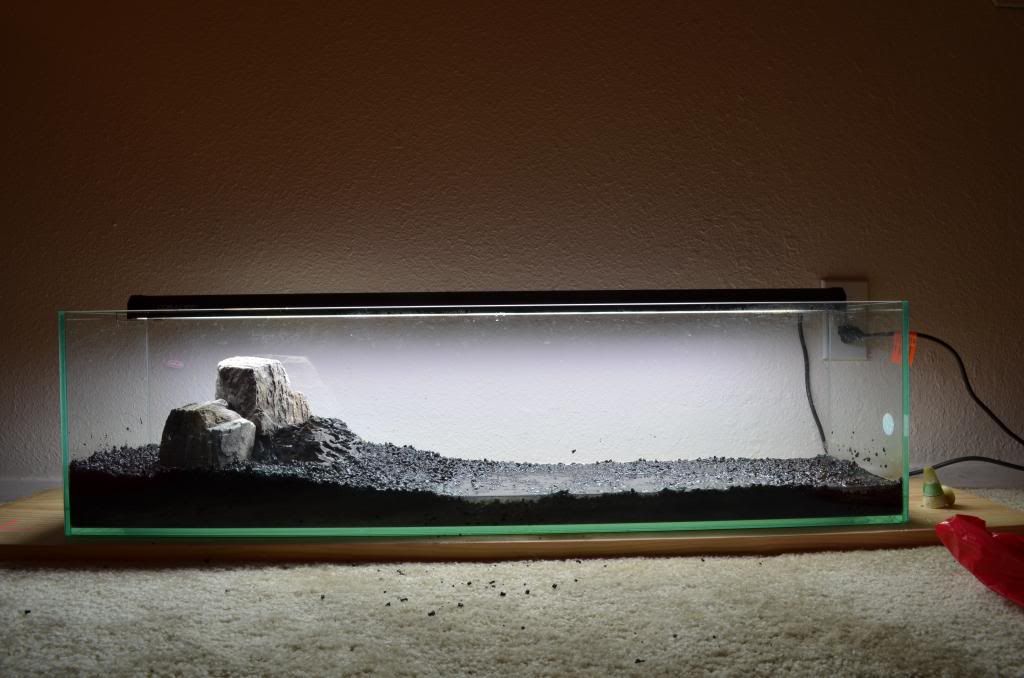 From here I am going to add a carpet of HC, and maybe an anubia nano or some other taller plants. I am also toying with the idea of putting some white sand in the middle to create a river effect, but I think that might detract from the simplicity.
So what are your thoughts on the hardscape so far? Which of the layouts do you guys prefer? Any ideas on which plants might look nice with this setup?
UPDTATE June 19, 2013: