Discussion Starter
·
#1
·
So this is my first shot at a planted tank and thought I would do a journal. I have experience with saltwater tank, have had a 29 gallon reef, AGA 75 Gallon Reef and now a 75 gallon rimless reef tank. The 12 Gallon that I am using now started out as a reef nano but started looking like my 75 so I decided to try something new. This tank is in a cubby that is built into the wall in my living room so hiding equipment has been a challenge. All opinions and advice is welcome, because I am completely new to all this.
Now onto the tank -
Tank: Mr Aqua 12 Gallon Long
Filter: Rapids Mini Canister Filter
Light: 36" dual T5 Light fixture
Co2: Fluval 88g Kit
Substrate: Eco-Complete black
Plants:
Eleocharis Parvula
Still undecided on what else to use
Fish:
Open to suggestions, looking for a good shoaling fish for this tank.
Finished aquascape and substrate: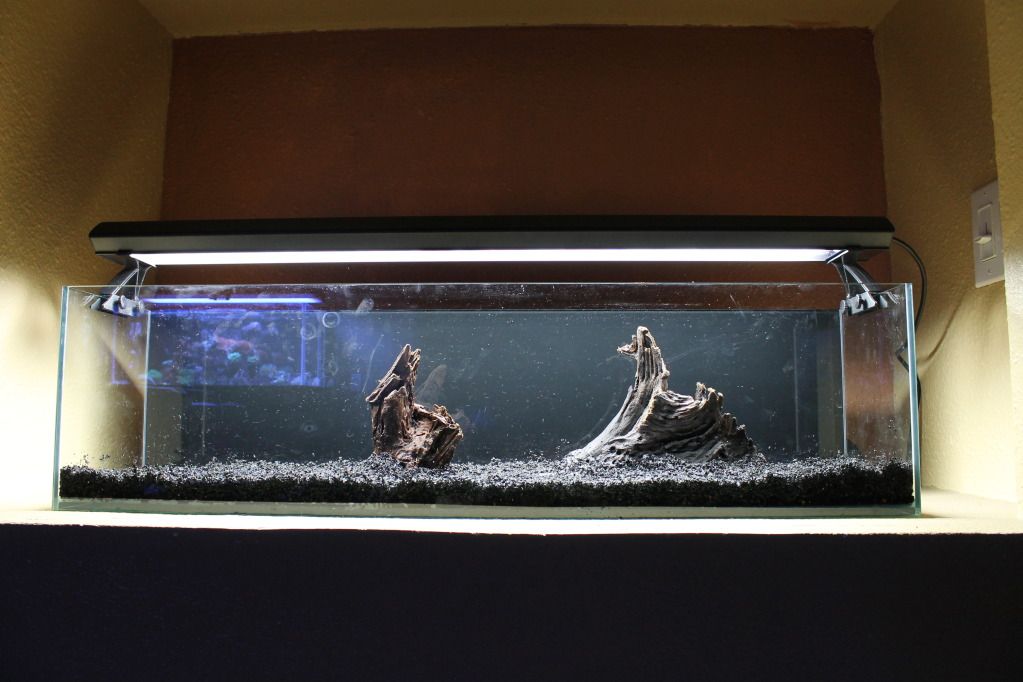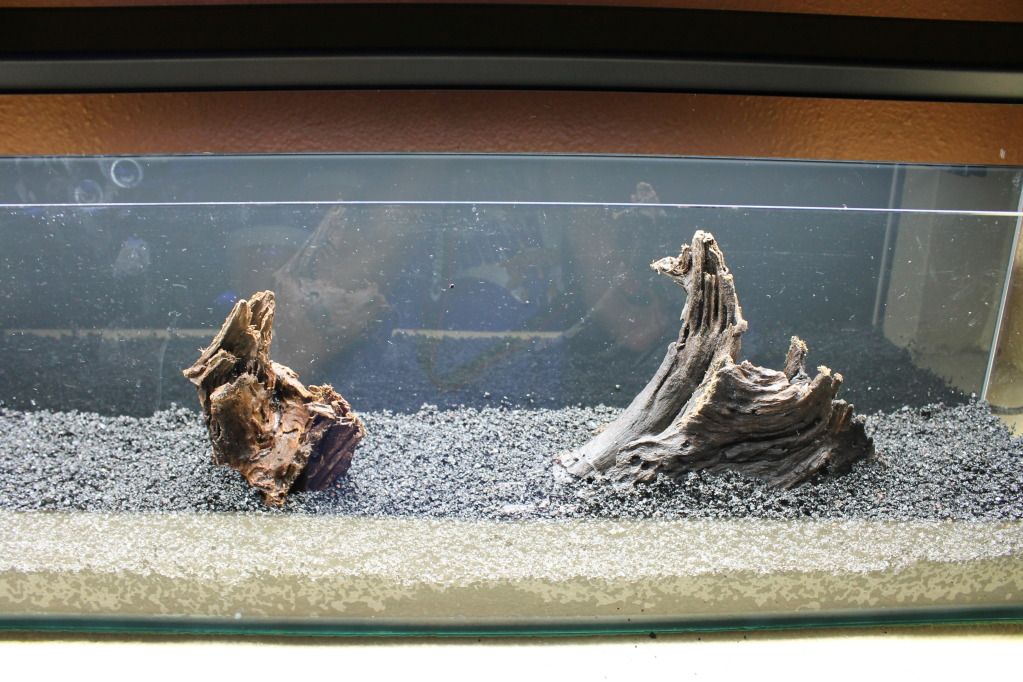 Dry starting my first plants: Day 0