Updates:
8/15/2012- #113-114
7/13/2012-#85
6/30/2012-#72-74
6/23/2012

Current FTS
Fauna:
Invertebrates:
8 Fire Red Cherry Shrimp
~20 Red Rili Shrimp
~20 Tangerine Tigers
Plants:
Marsilea Minuta
S. Repens
So I impulse bought a 12 gallon long Mr. Aqua up at school. Finally able to come home and set it up for college summer vacation
My goal:
Buy only what was really necessary for my project and save as much money as possible.
Additional goal:
Setup a 5 gallon setup as well with the extra supplies
12 Gallon Setup
Filter:
Eheim 2213 DIY UGF PVC setup + spraybar
Substrate:
1 layer Lava Rock (BBQ type from home depot, smashed the big pieces) & Azoo Plant Grower Bed (1.25 bags)
Decor:
Some stones I found at my school, some sort of quartz
Focus
To breed PFR's and either Golden Bees or BTOE and OEBT. The substrate buffers to ph6.5 from what I heard but my source's water for BTOE is around the same, so the BTOE should be fine.
No lighting so far, ran out of money xD
All my shrimp from college are in a melting pot of a 10 gallon, hopefully they'll cycle soon!
Followed Liam's design. 1/2" PVC piping with holes drilled every 2". 20" x 5" about. Fluval biomaxx cylinders to prevent clogging hopefully.
Home Depot BBQ lava rock, broken into smaller pieces....somewhat and form the bottom layer of the substrate.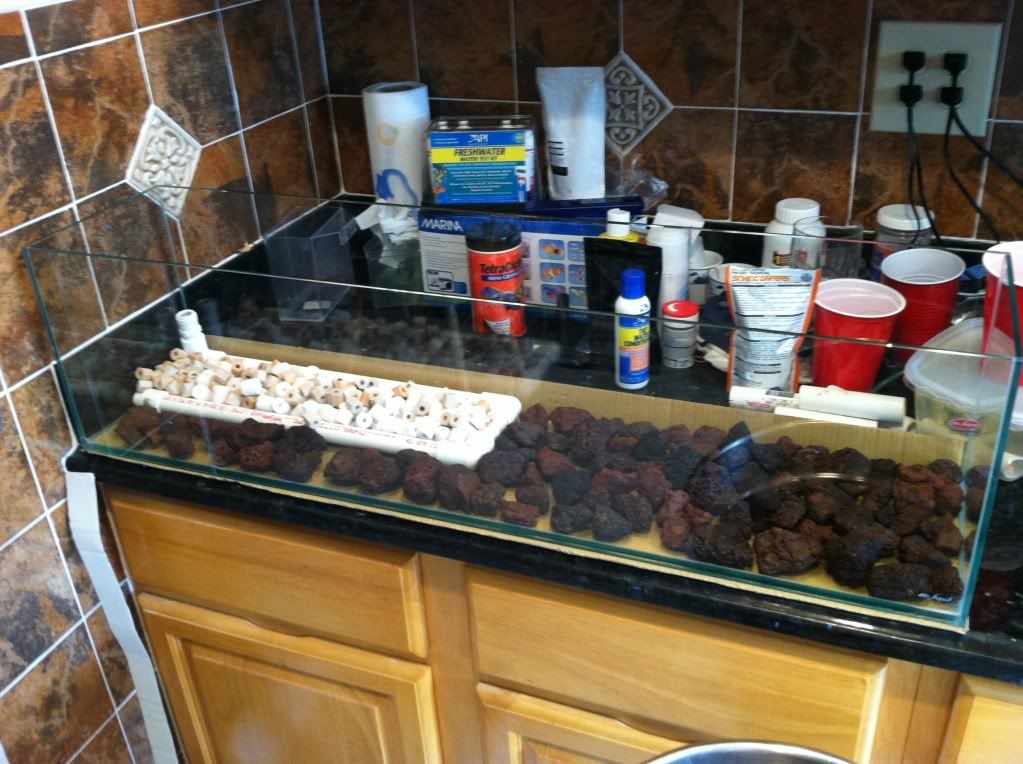 Layout of the quartz rocks I found at my school, lol they pile these at the drainage sites. I tested it to make sure no water params are affected.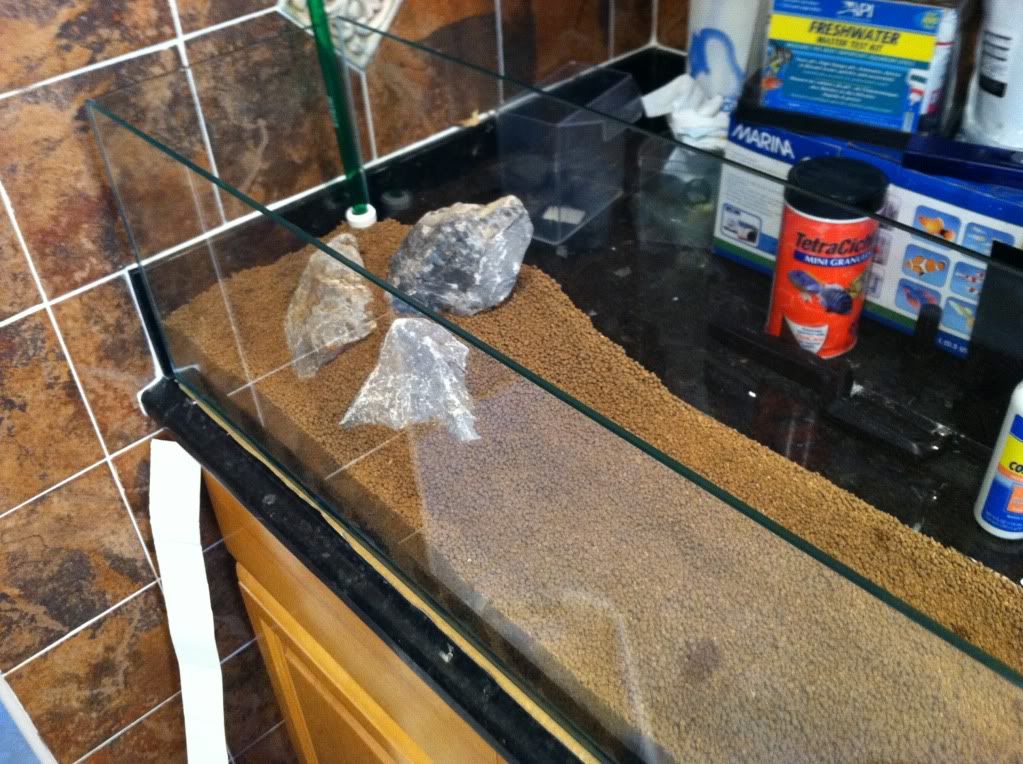 Oops realized I couldn't use the kitchen counter because the eheim needs gravity to do work lol. Moved to a vinyl table.