Discussion Starter
·
#1
·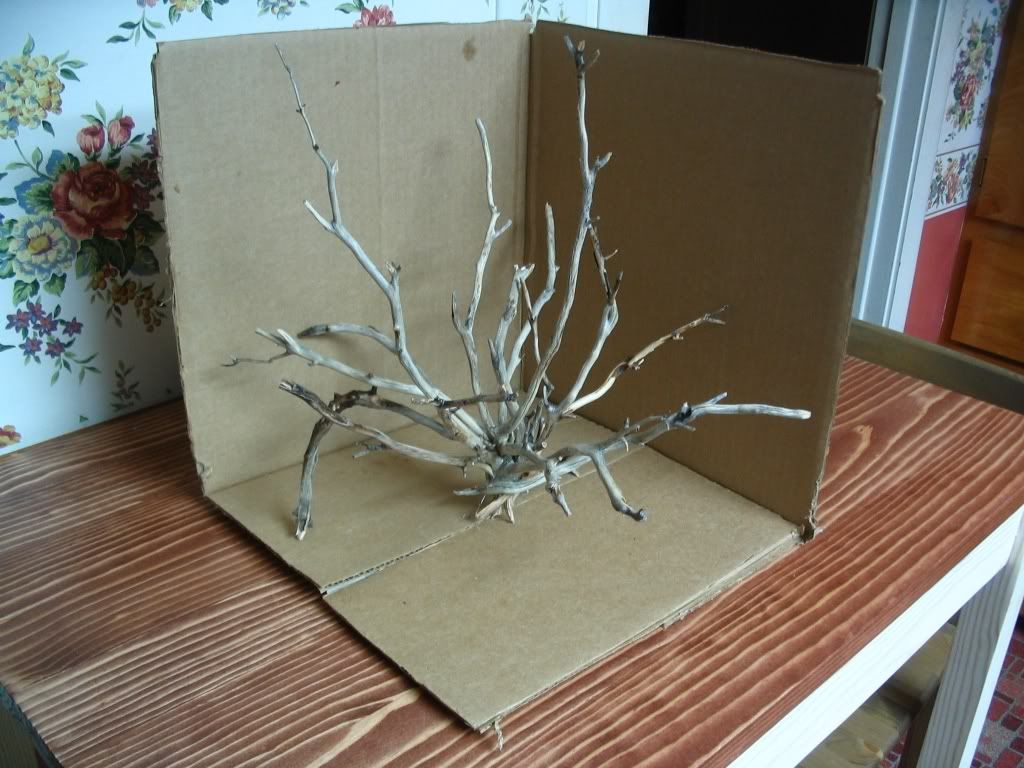 The hardscape for my hopefully soon to be 12" cube. It's just a bunch of thicker twigs I had laying around glued together with a hot glue gun.
I find it amusing that, instead of just using one of the numerous manzanita trees I have laying around, I go and stick some twigs together.
The plan for this is an island scape with a white sound forground, with a bush of stems growing around the center so the twigs end up sticking out. I'm not a fan of that dark moss and anubias style, so none of that here. :hihi:
As to fauna, I was thinking a small school of 7 or so boraras briggitae, maybe some dwarf cories, then some sort of centerpiece fish.