My tank that I originally had built for my reef tank that was never fully established was sitting in my garage gathering dust and cobwebs.
I've had the urge to startup a planted tank for some now and since we have made some progress with the renovations of our new house I thought that it would be a good time to start getting stuff together for when the lounge is finished. The tank measures 120cm long x 70cm wide x 60cm high. The front and sides are Diamante glass (starphire equivilant)
Here is a Pic of the tank, all dirty and lonely sitting on its back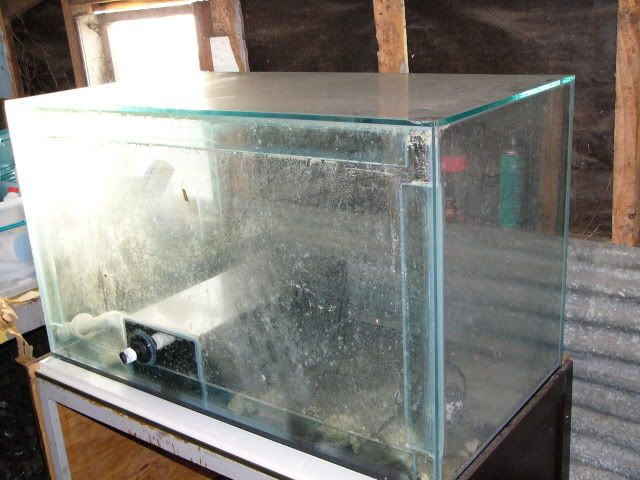 I moved it inside last night and gave it a quick clean, took a bit of elbow grease to cut out the old overflow and get it prep'd for a test fill which will happen as soon as i plug the overflow hole in the base.