Discussion Starter
·
#1
·
I visit CT often and see these stone wall up in the mountains. I believe some of them were built by slaves. So, those walls are the inspiration for my 10G tank.
I had this 10G for a while and it was a mess. I painted my room so it was a good excuse to tear it down and start over. The new design is a good excuse for me to explore the verticality of the substrate as well. I now have 2 levels to play with.
Well, enough talkin'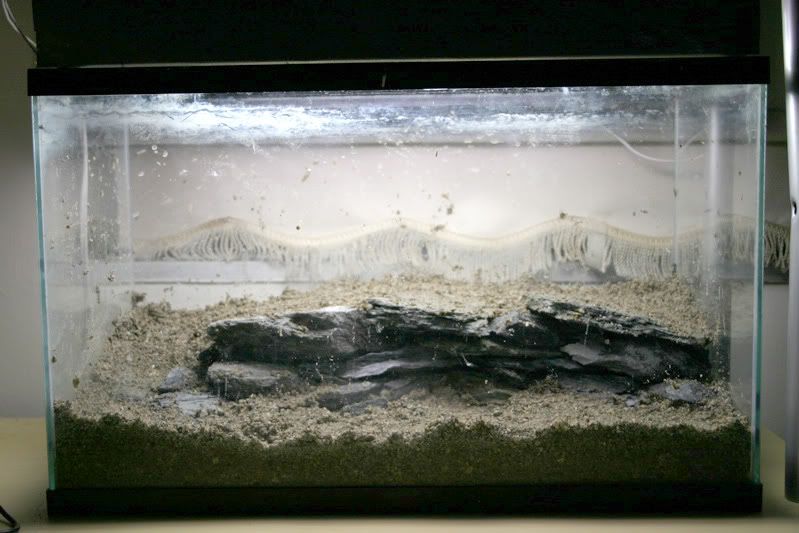 It started out looking very man-made but now that I'm looking at the picture; it looks quite natural.
This tank will be used exclusively to breed and raise fry.
Like the previous setup I will keep it low tech, soil substrate, with a little sunlight.