Tank Progression: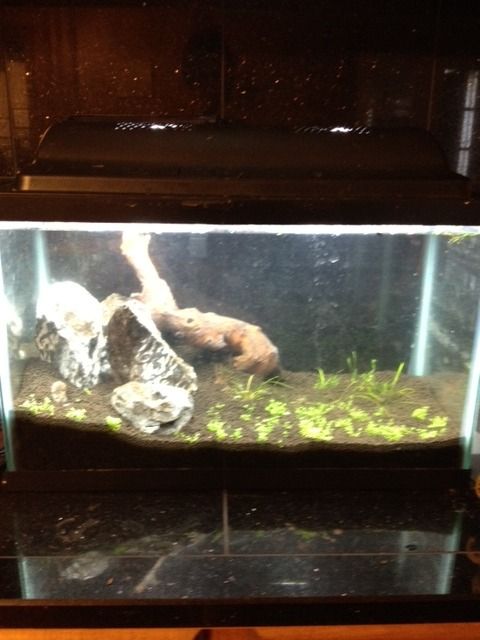 Most Recent
Tank:10G AGA tank
Dry Start Method
Lighting: 2x 15w 6500K CFL
CO2: DIY w/ Hagen Elite Mini + API Co2 booster
Substrate: mix of fluorite black, inert sand, and a sprinkle of Miracle Gro capped with fluval shrimp stratum.
Ferts: Seachem Flourish Comprehensive
Decor: Zebra Stones & Mopani wood
Flora: HC, DHG, Microsword, Echinodorus tenellus.
Fauna: Blue Pearls
Future Fauna: OEBT
Temporary Fauna: Otos.
Other Equipment: Penguin Bio-Wheel 150, Zoo Med Aqua-Cool Aquarium Fan