Discussion Starter
·
#1
·
Some of you may have noticed my lurking and infrequent posting. I'll consider this my 'official' introduction to TPT.
It all started a few weeks ago when I decided that my 10g was, well, boring.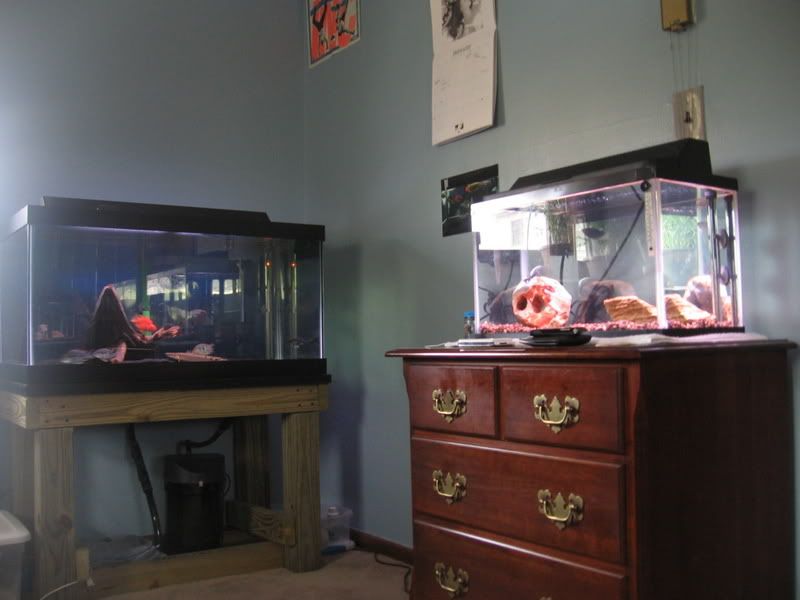 The 50g was initially intended on becoming a full blown planted setup, but things got too expensive way too fast. I resorted to my roots, monster fish. A few days ago I decided that I'd see what I could do with my 10g in terms of a planted setup. Thus, this project was born!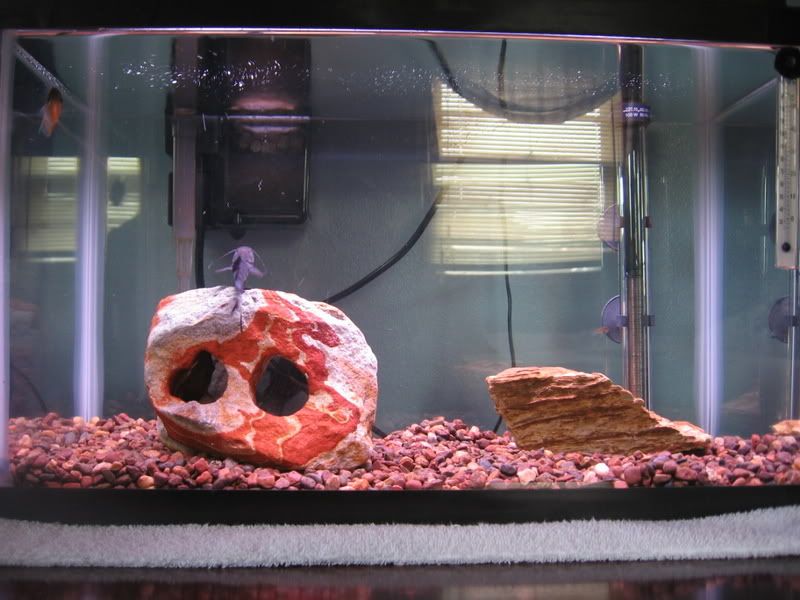 The tank had housed a small B.Juruense, Pearl Gourami, and a small common Pleco. The fish have all since found new homes and the tank was free from occupants. I removed the gravel and stone work and replaced it with Eco Complete and driftwood.
This picture should give you a good idea on hardscape.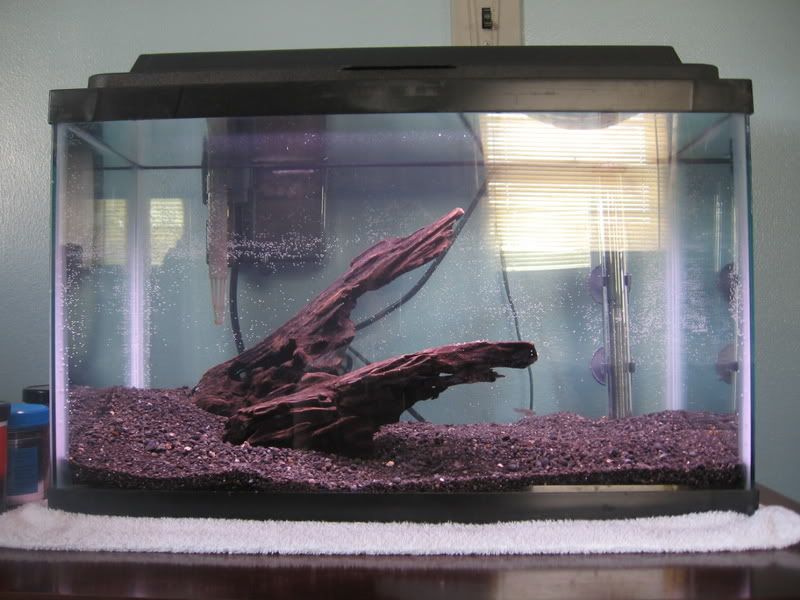 The tank itself is a standard AGA 10g (20x10x10 I believe) with AGA strip lighting (15w). Filtration comes by way of an Aquaclear 20 and Jager 100w takes care of the heating aspect.
My plan for this tank are simple and straight forward. I want to create a low tech tank focused on breeding RCS. I will replace the bulb in currently in the fixture with one more appropriate for plants. Since the tank is low tech and relatively low light @ 1.5wpg, CO2 will come via Flourish Excel.