Discussion Starter
•
#1
•
Hi I just started about few months back, always been referring to this forum, for information and pictures for inspiration.
I decided to start out with a mix moss tank and some dw hg.
Here is how it started at first.
Without C02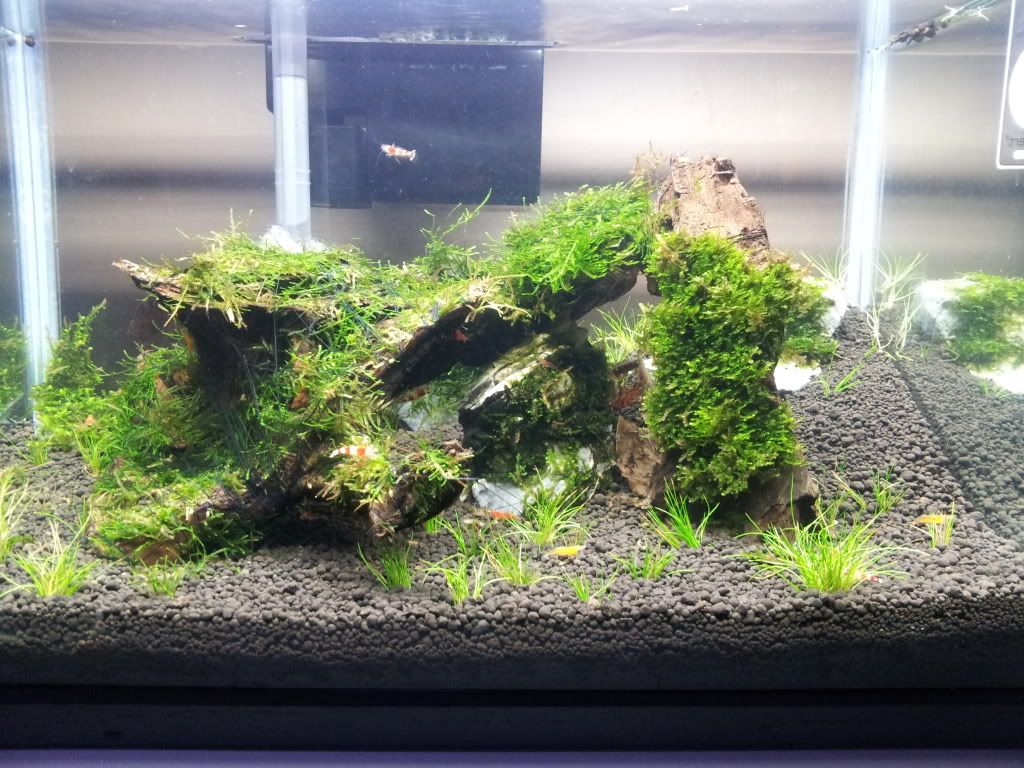 This what it is 2 months later.
With C02, no ferts except for some root tabs.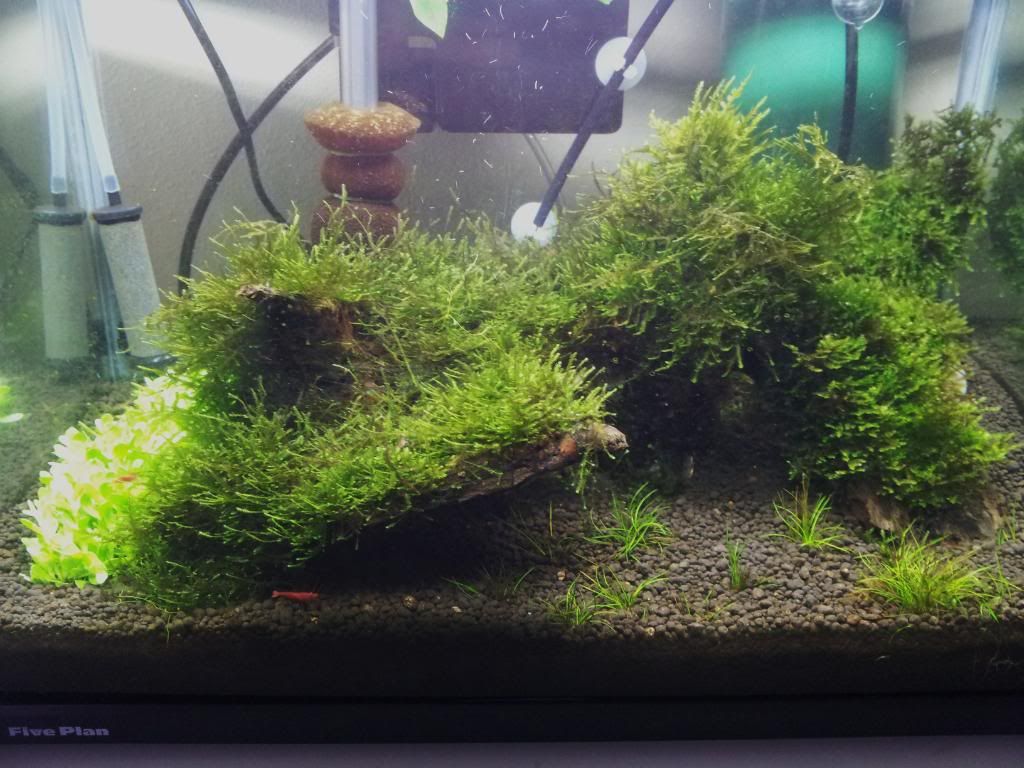 I just added a new plant on the left. Aint sure what the name is.
I removed some of the dw hg to make some room for that plant.
I shifted some of the java moss to the right of the tank and also adjusted the driftwood because I just move to another apartment and the tank was quite in a mess.
The tank is running on C02 for 24/7 with an oxygen pump on at night for the shrimps. The lights are 15w x2 at 5000k on for about 8-9 hours a day.
The substrate I am using is H.E.L.P plants Soil.
Any advice positive or negative would be appreciated, then I would be able to learn. I would post pictures of my 4.5g tank later on.