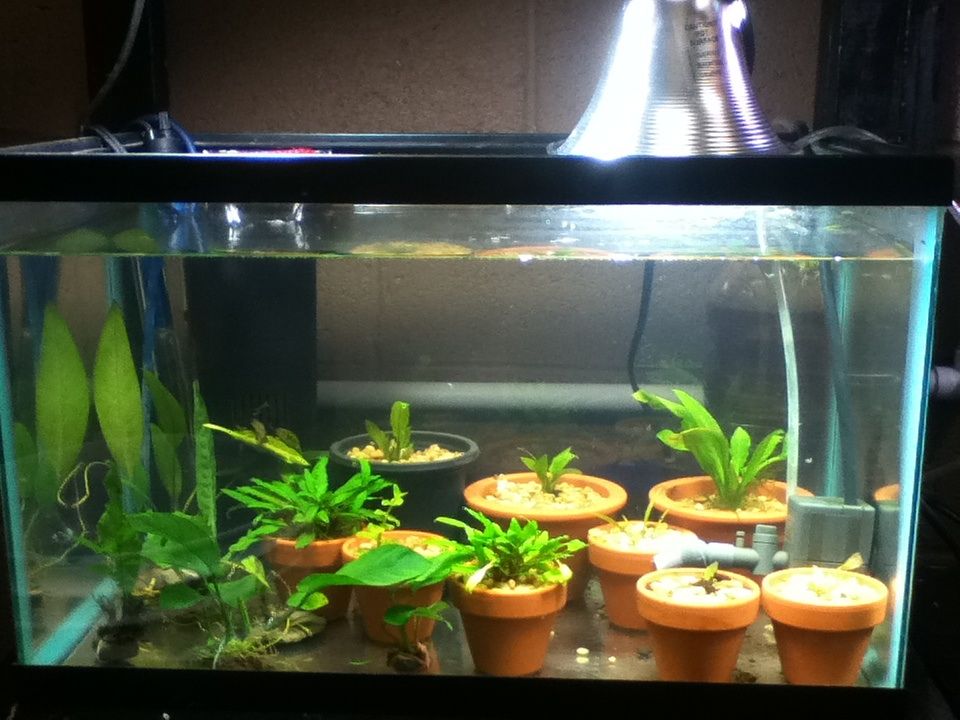 I set this 10g up to grow out extra plants. I've got amazon swords,
Crypts, and ludwigia repens in mini pots of Miracle Grow Org Potting mix. There's also Anubias and java fern attached to rocks. DIY Co2 is dispersed at 1 bubble every 5 seconds through a small Rio powerhead aimed at the bottom of the tank for maximum bubble ricochet and dispersion. I'm lightly dosing each day with ferts. and I'm using two 13w CFL bulbs. It's been two weeks and I've for good growth and zero algae.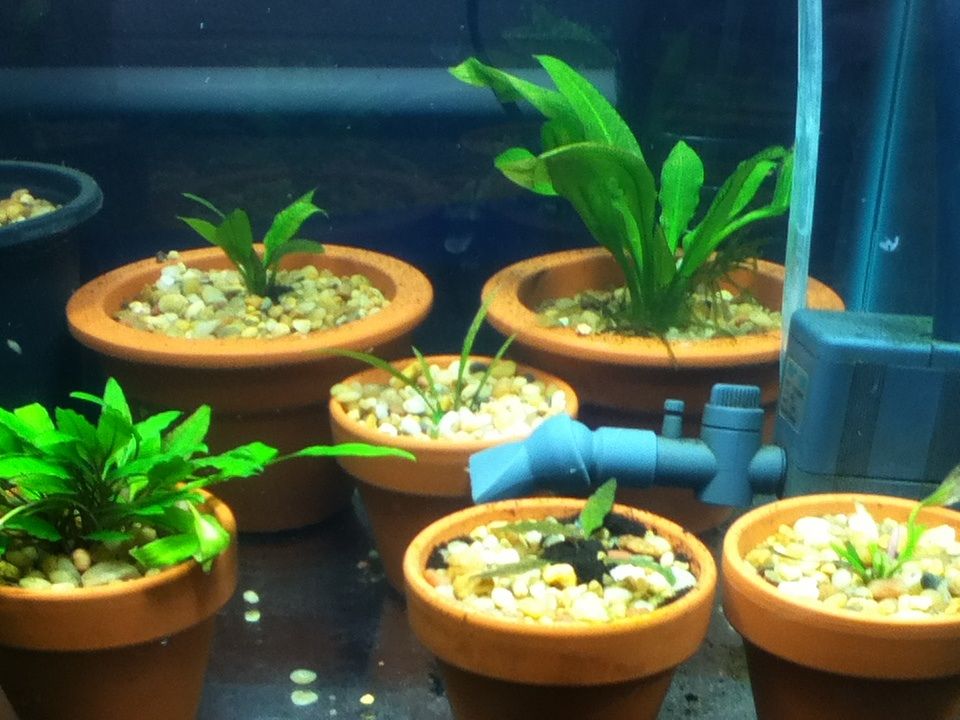 The Anubias and java fern were emersed so they're still transitioning.