EDIT: THE PARROT IS GONE.
Day 1: Set-up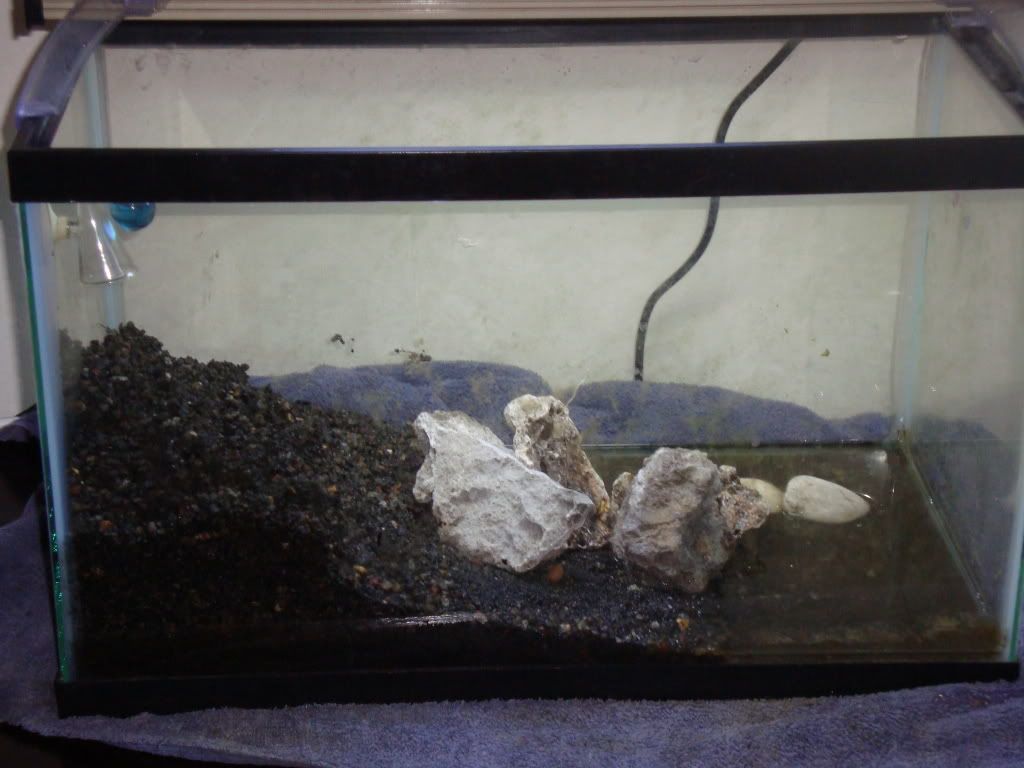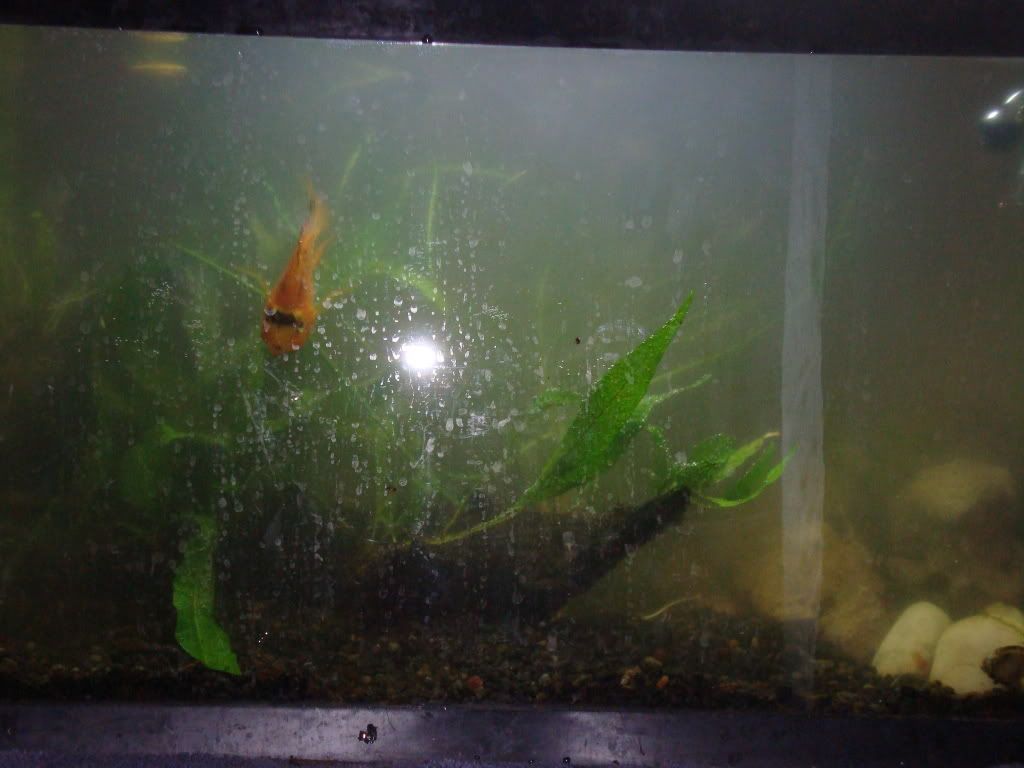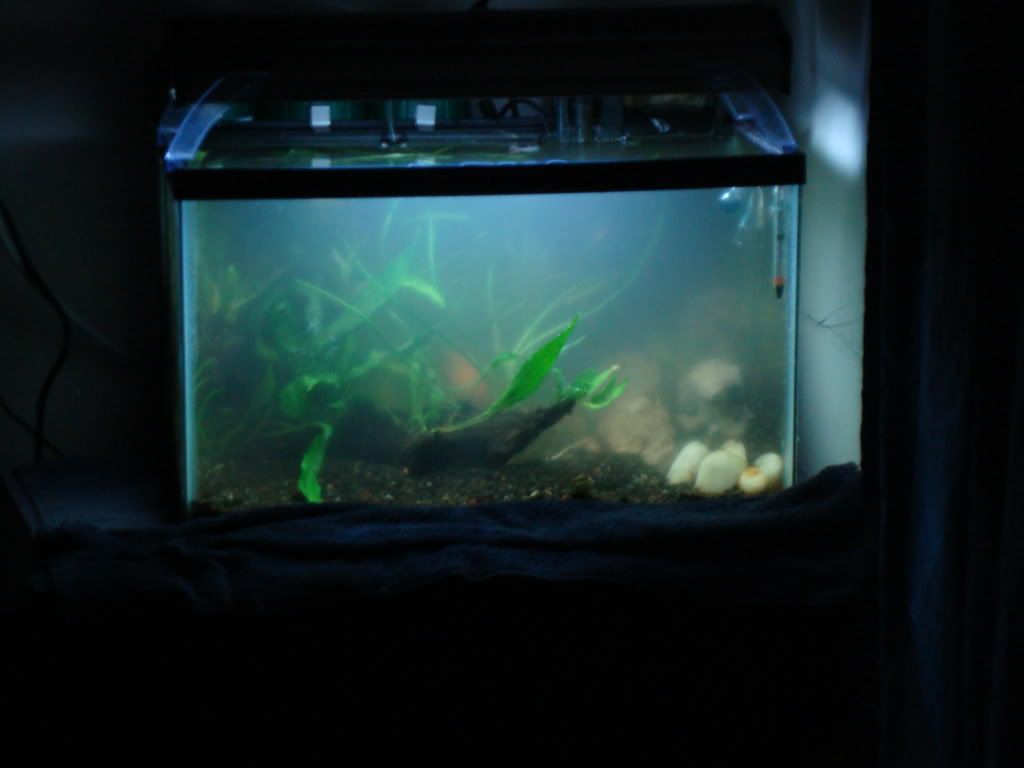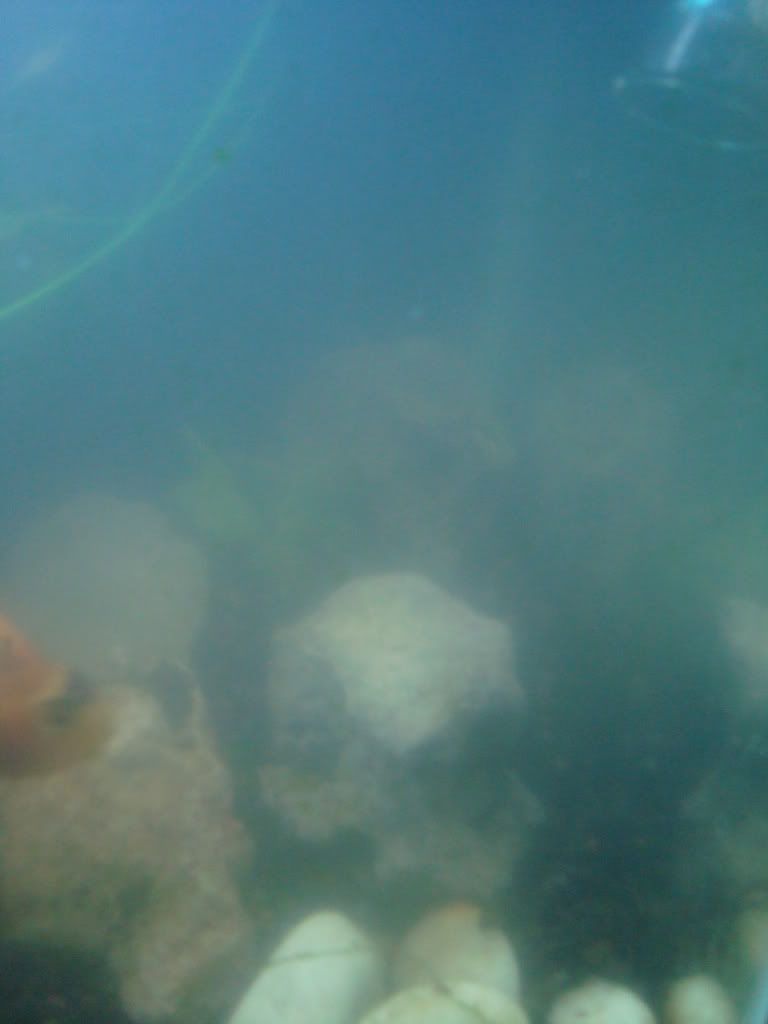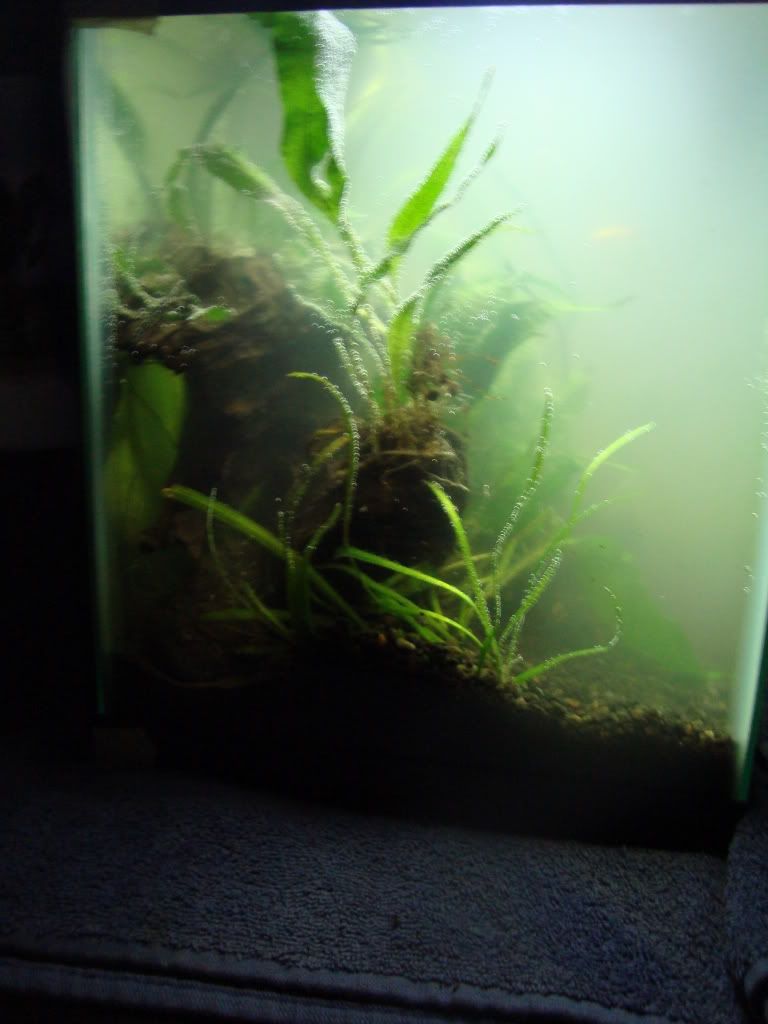 Day 2: Begin spreading moss (more moss en-route)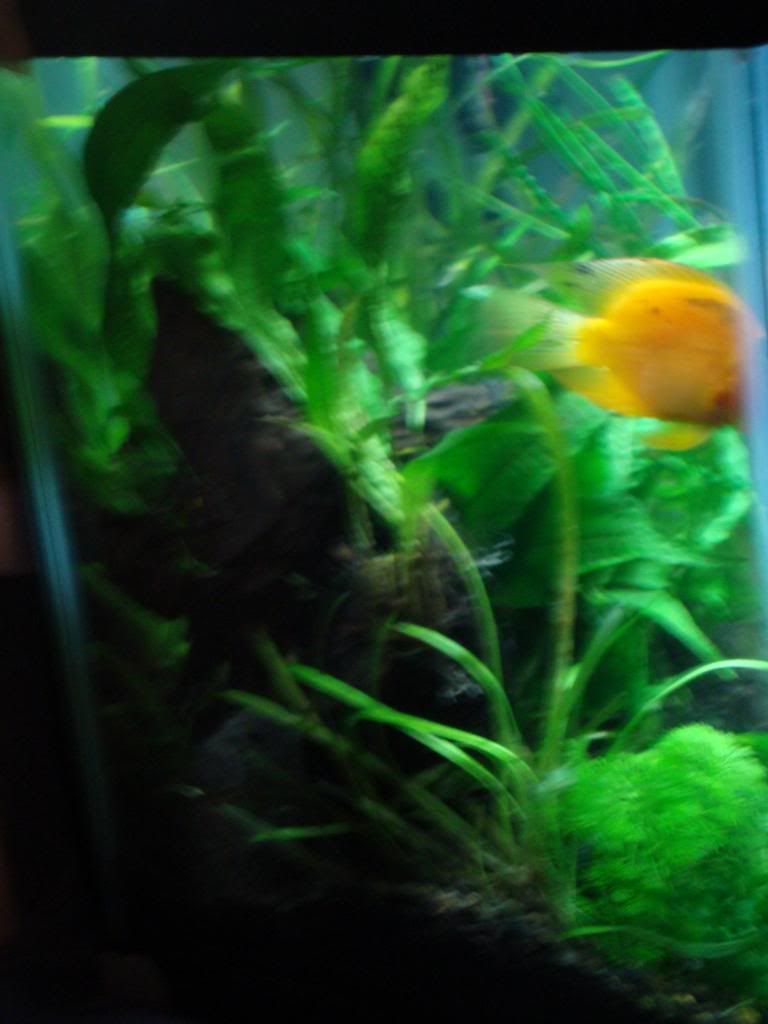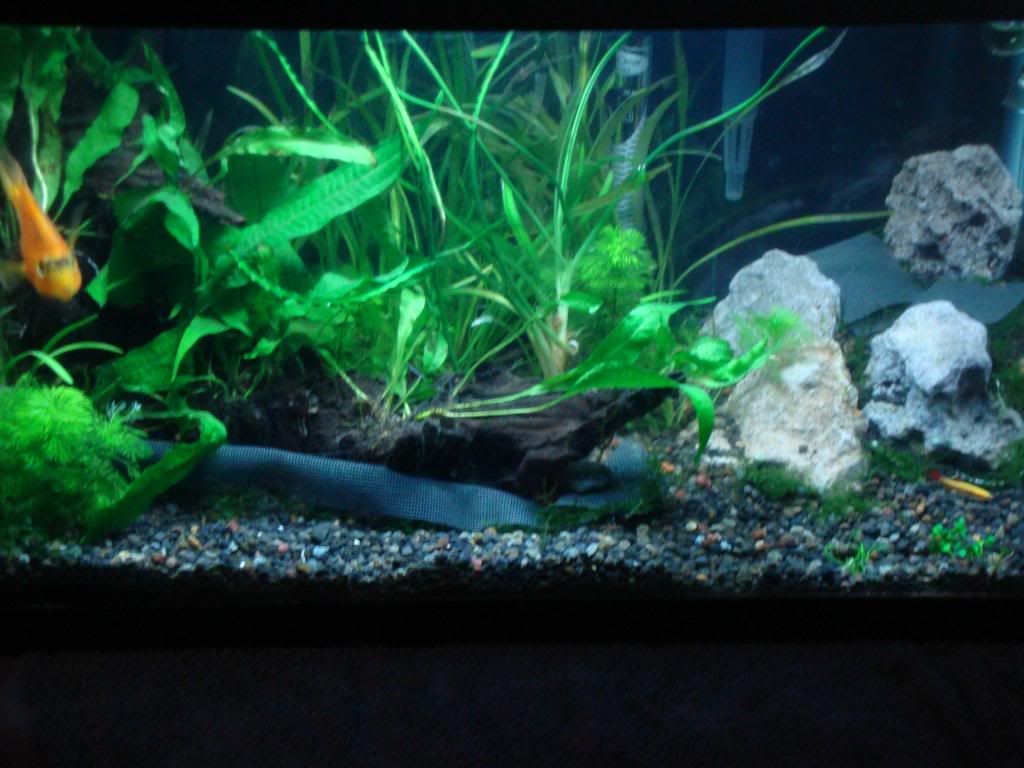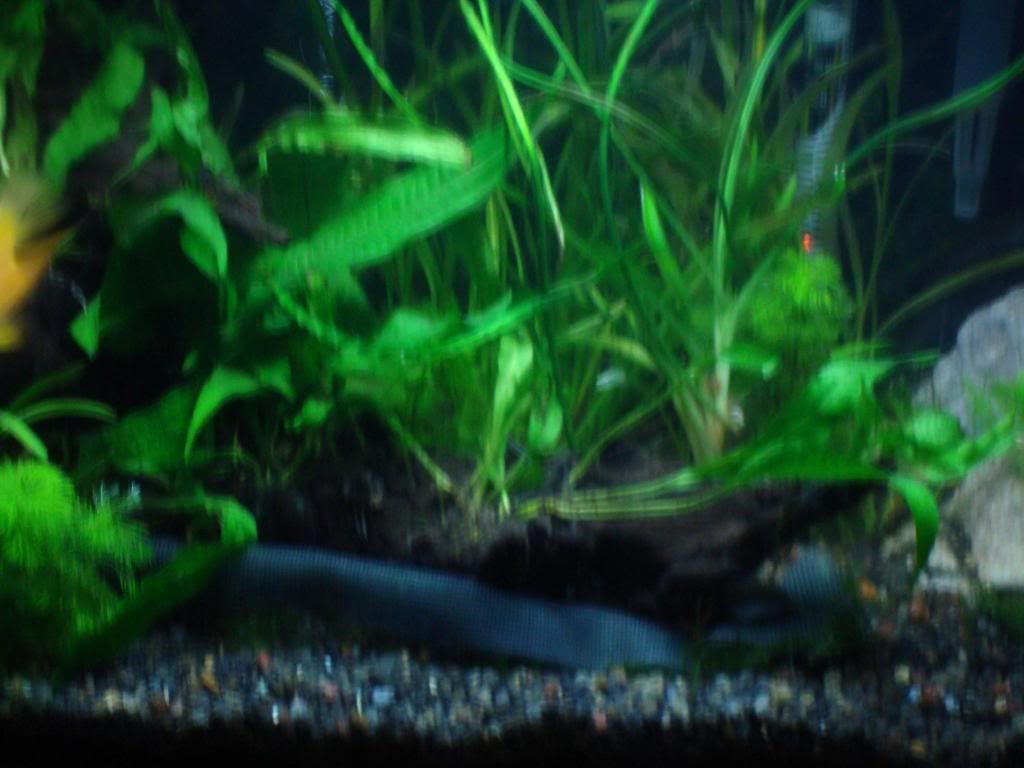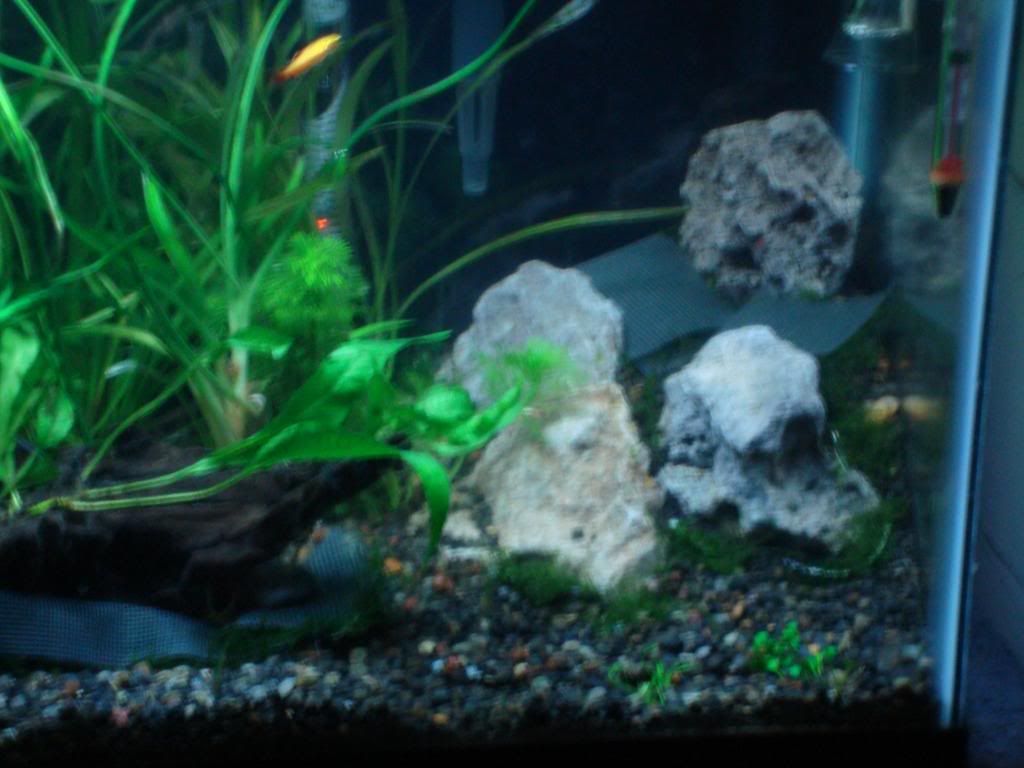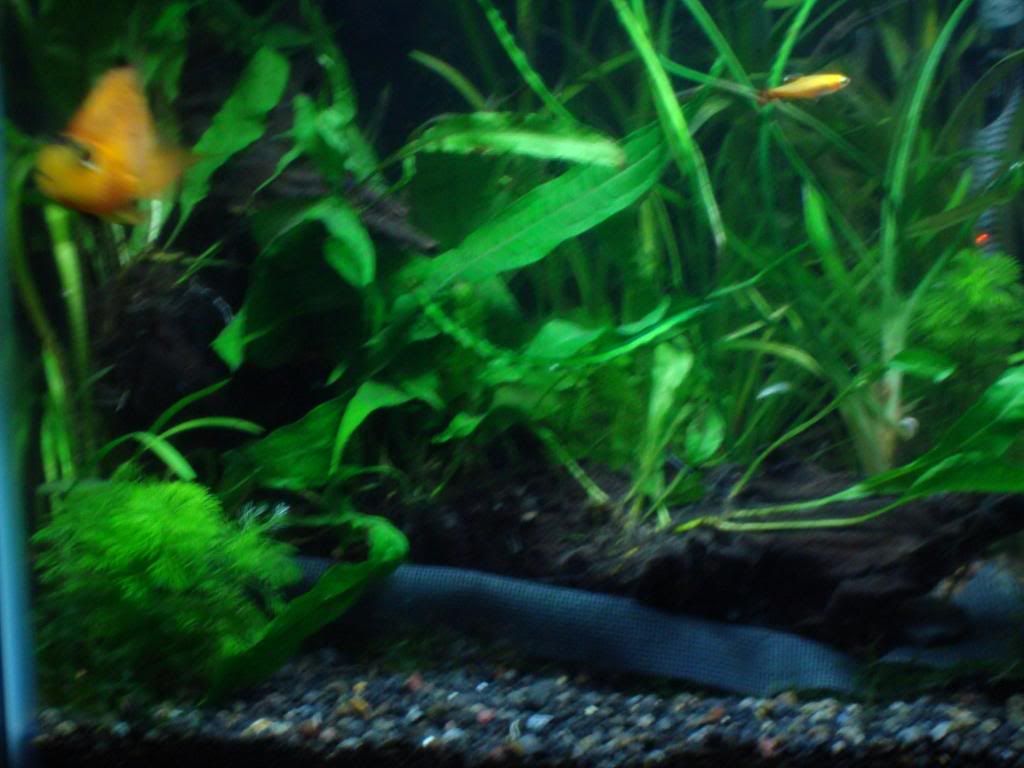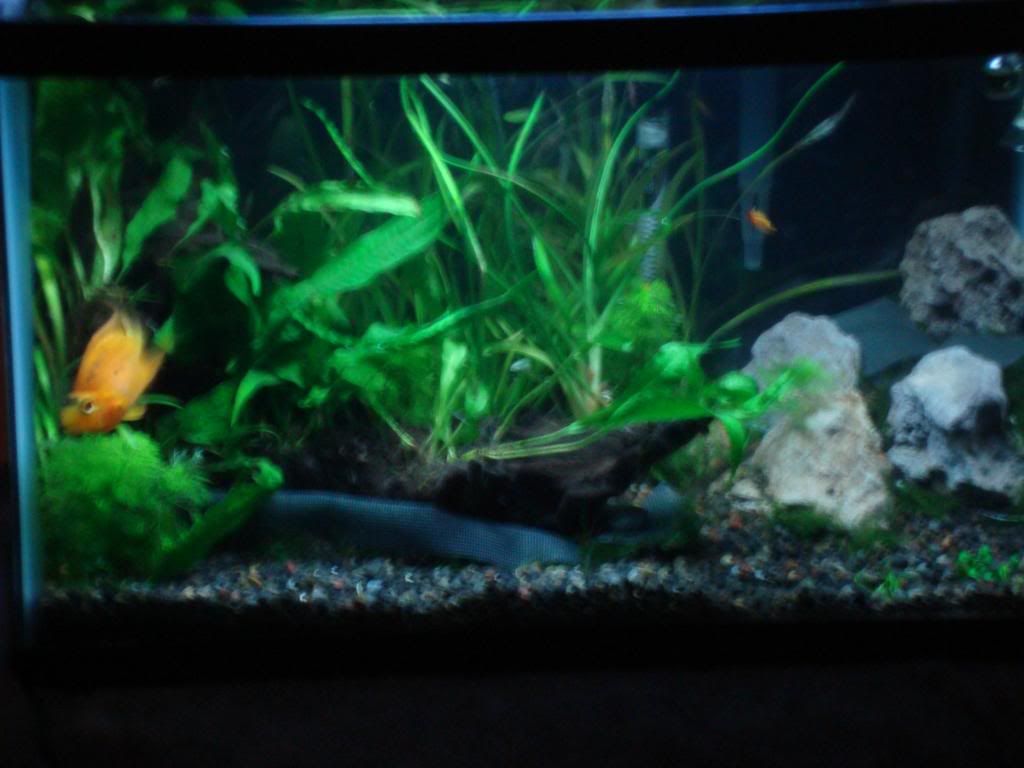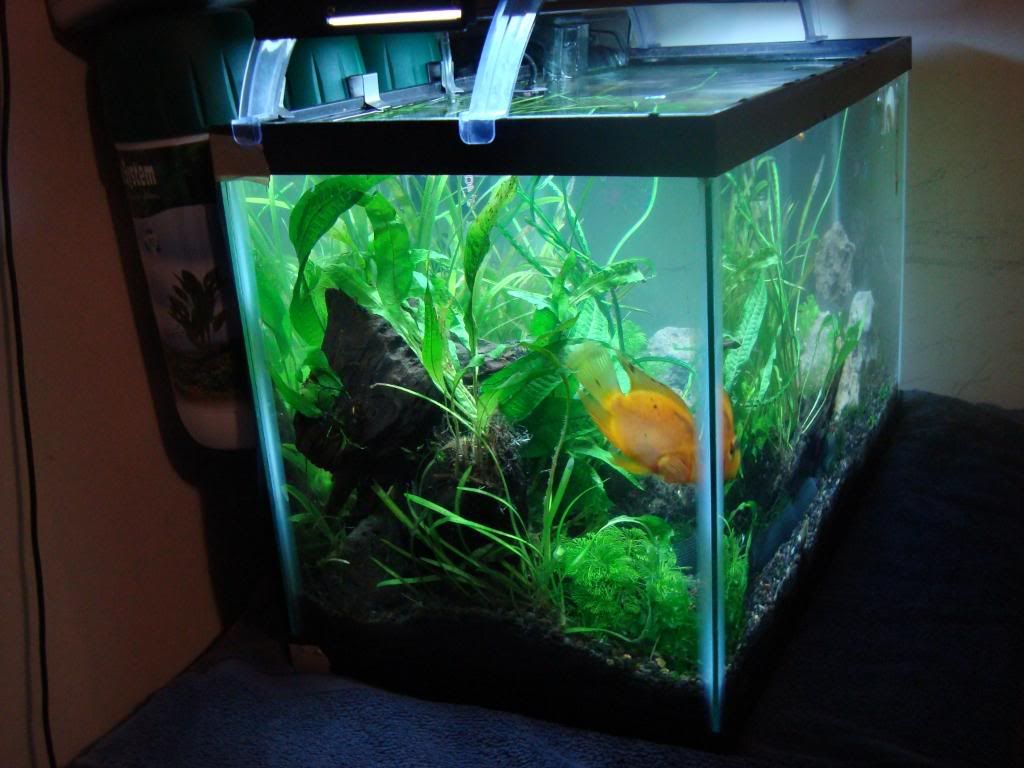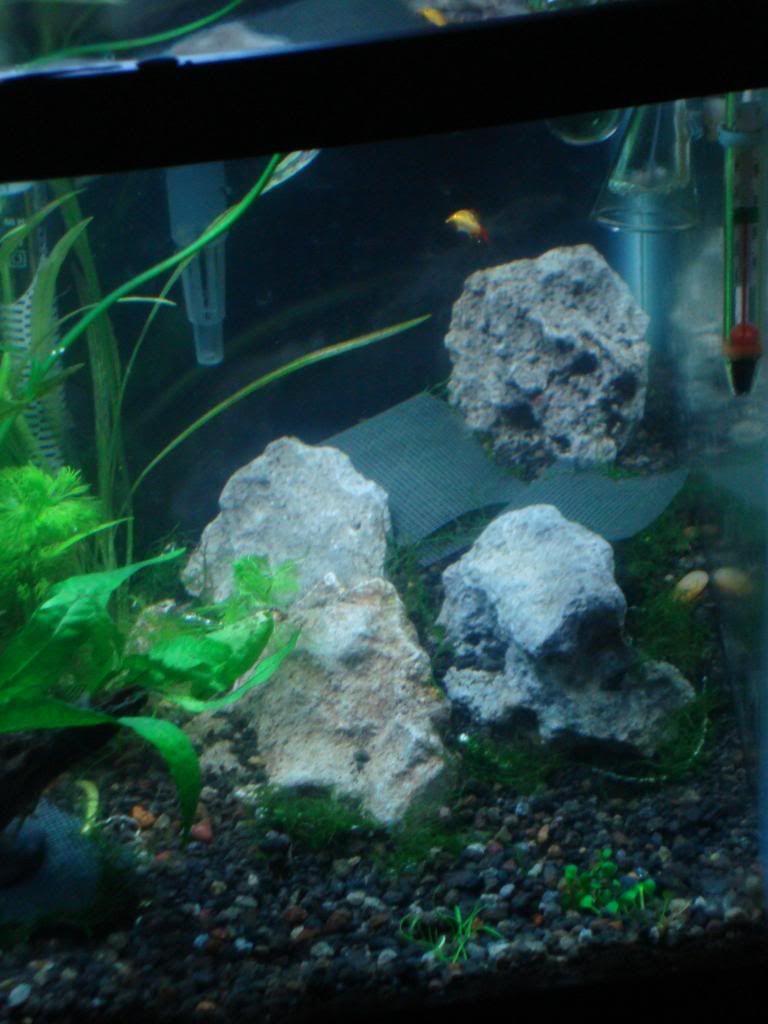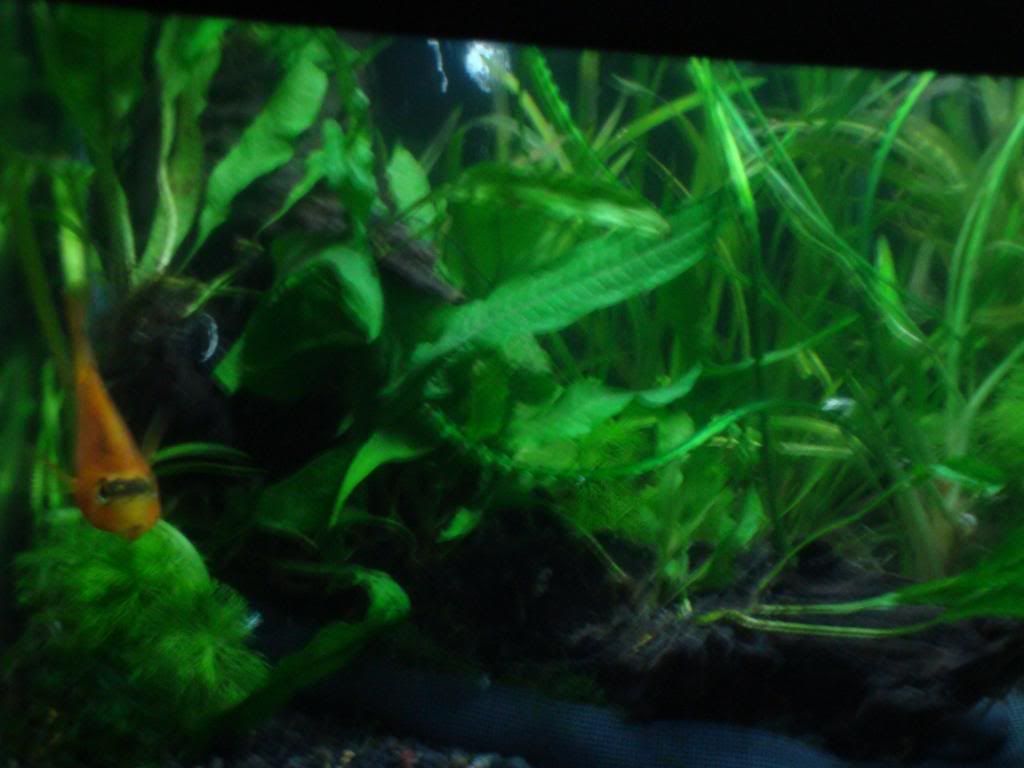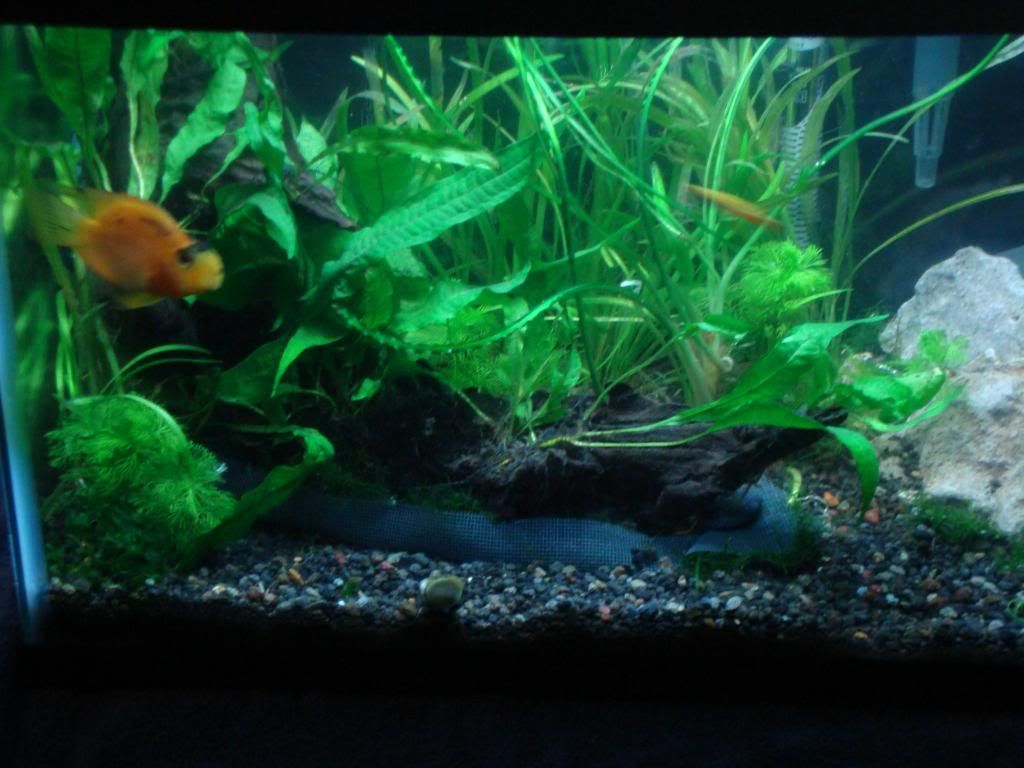 Java ferns tied to three pieces of drift wood. Drift wood arranged to look like one very neat piece instead of three somewhat ordinary pieces. One rock with java moss behind the wood (African Filter Shrimp has always loved this rock). Flame moss to grow around the bigger rocks in the back right corner. Java moss to grow from the gravel up and onto the drfit wood. Lots of Christmas moss on the way to carpet the remainder of the tank. I have several smooth stones from Michaels with which I am not sure how to proceed.
Expect more in the coming days.