So I finally started my 10 gallon planted aquarium about a month ago. I'm kinda new at this so it won't have anything special nor anything high tech. For the substrate, I used fluorite and I upgraded the light into a 8000k.
I really like mosses so it's pretty much going to be the highlight of my tank.. hehe.. here it is...
I had no idea fluorite was going to be like this when I added the water.
After it settled down, I placed my starting plants and fish (only guppies).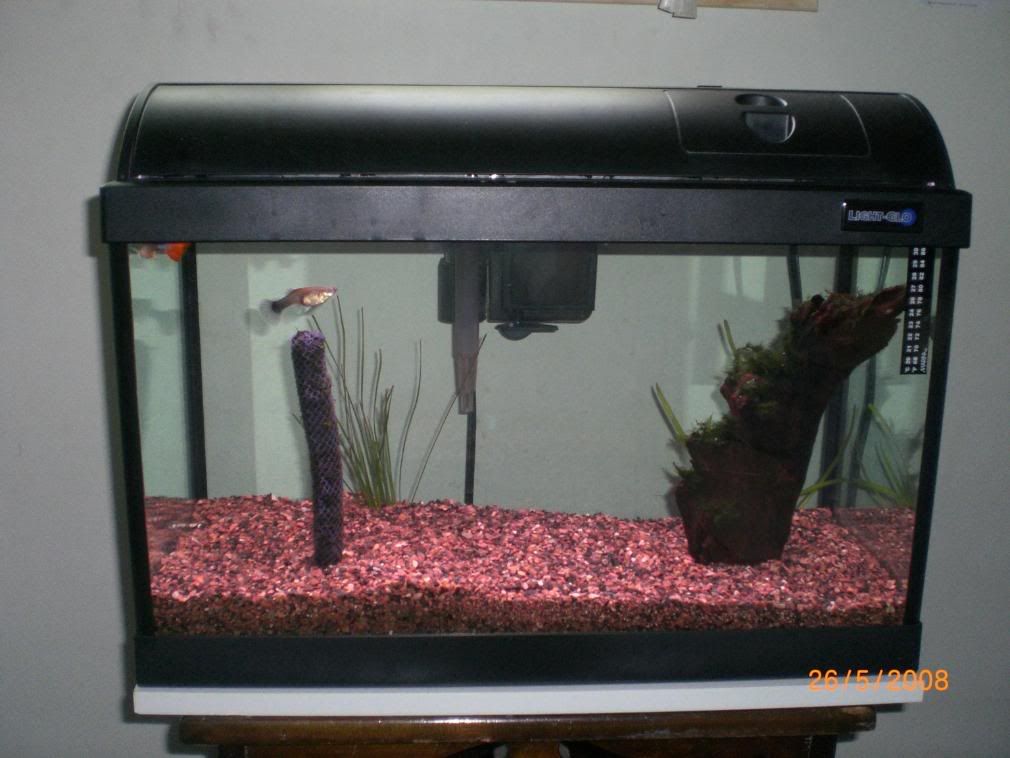 I put some Fissidens fontanus on the driftwood on the right.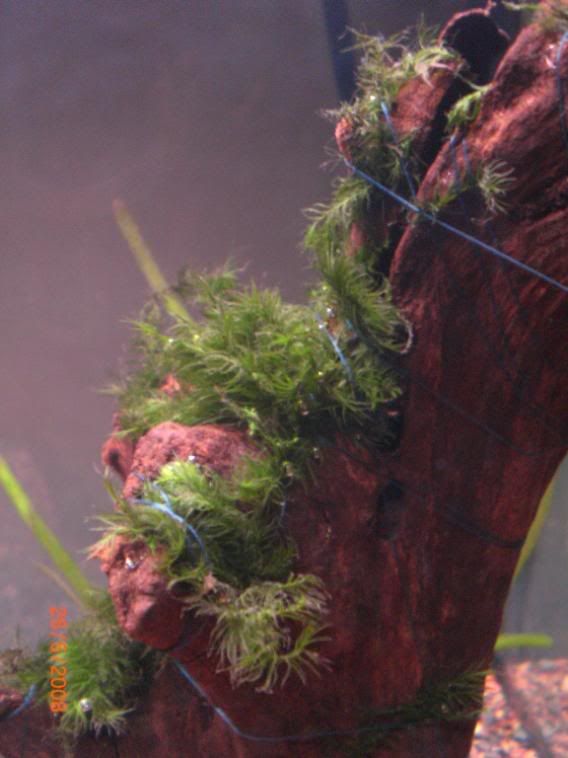 And Singapore Moss on the rope there on the left. I was going to tie the moss into the rope but they were too small so I put a mesh I got from an inion bag over the rope.
And lastly, I have some [strike]Weeping moss[/strike] Taiwan moss on a slate of rock.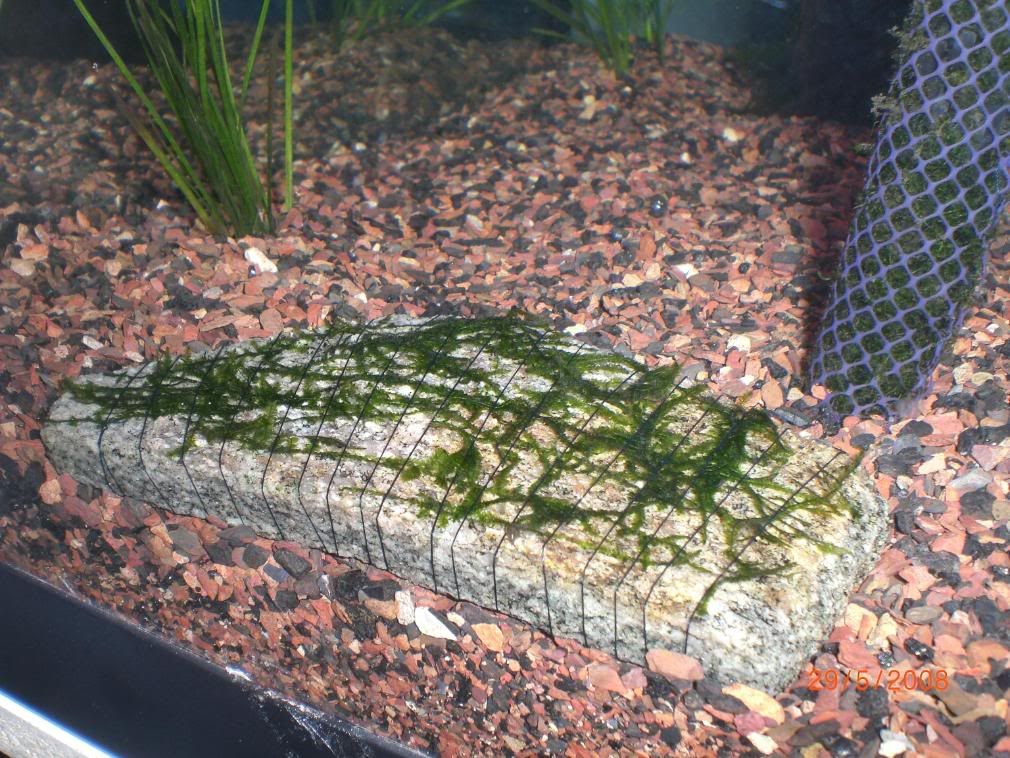 A week after i started my tank
Singapore moss growing nicely. Sadly the Fissidens fontanus isn't growing as well. I think it's slowly dying =(
Latest addition is more [strike]Weeping moss[/strike] Taiwan moss on driftwood.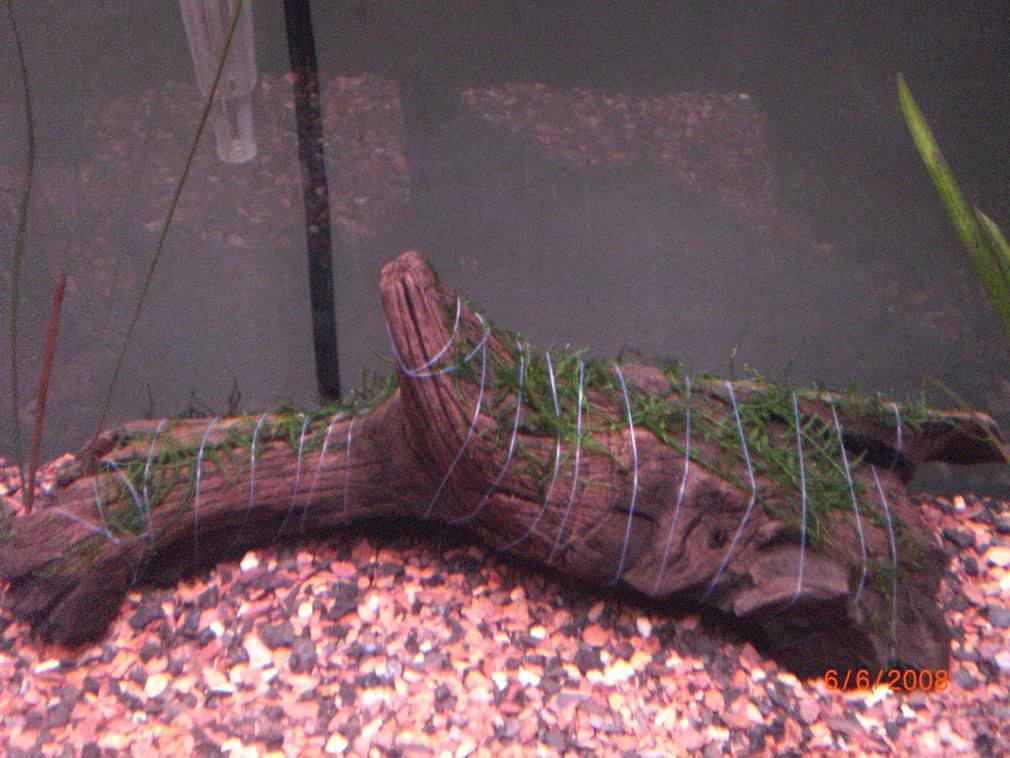 I will update this and show the tank in its current state as soon as I get a chance.
Comments welcome =). Good and bad.