Well i finally got my lights and the tank setup to how i think i want it. haha this pictures is actually a few days old.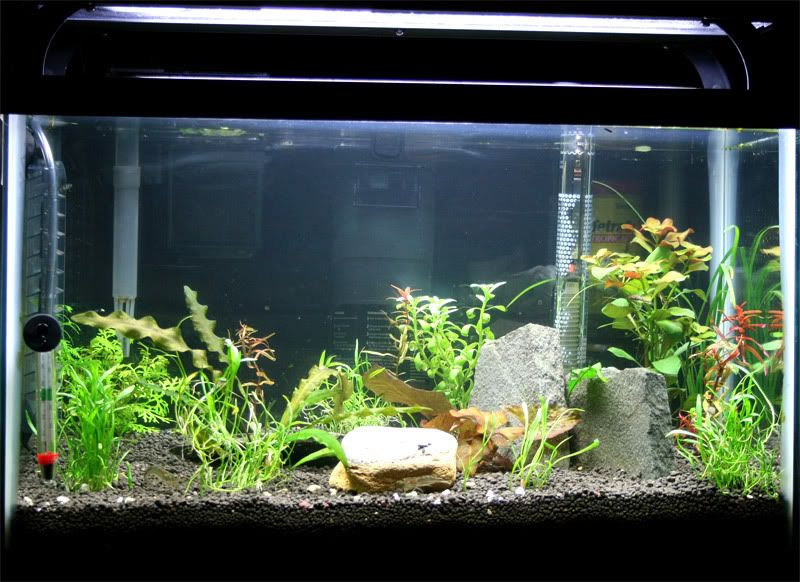 i put a piece of driftwood in the tank last night but i haven't taken pictures of it yet. i think i might do that in a few minutes =]
in the tank i have:
4 japonica shrimp
3 otos
3 clown killifish (had 4 one disapeard)
equipment:
aquaclear 20
hagen co2
a really old topfin heater
satellite 40watt cf w lunar light 6700k\10000k
i will put more pics up soon...