Finally, my parents let me get my a new larger tank! It is a ten gallon high and I hope to accomplish the nature aquarium look I always desired. Thank you for looking at this log and commenting!
So, here is my plan for the tank...
* Means I already got it...
Hardware
- Ten U.S. Gallon Tank *
- Ehiem Classic 2213 Canister Filter *
- Intake Pre-Filter *
- Lily Pipes
- 50 Watt Fluorescent Fixture *
- Moonlight LEDs *
- 50 Watt Eheim Jager *
- Thermometer *
- Labeled Two Gallon Bucket *
- NutraFin Co2 Canister *
- Glass Co2 Diffuser *
- Air Check Valve *
- Airline Tubing *
- Measuring Spoons, or Graduated Cylinder *
Hardscape
- Azoo Substrate *
- Driftwood *
Co2
- Yeast *
- Sugar *
Fertilizers
- SeaChem Root Tabs *
- SeaChem Flourish *
- SeaChem Iron *
- SeaChem KNO3 (Nitrate) *
- SeaChem KH2PO4 (Phosphorus) *
- K2SO4 (Potassium Sulfate) *
Fauna
- 6 Celestial Pearl Danios (Celestichthys margaritatus)
- 2 Betta akarensis
- 4 Otocinclus (Otocinclus sp.)
- 6 Corydoras pygmeaus
- 20 Crystal Red Shrimp (Caridina cantonensis cf. "Crystal Red")
- 5 Black Bee Shrimp (Caridina cantonensis cf. "Bee")
- 20 Red Cherry Shrimp (Neocaridina heteropoda var. "Red")
- 2 Lace Shrimp (Atyoida pilipes)
- x Malaysian Trumpet Snails (Melanoides tuberculata)
- 2 Assassin Snails (Anentome helena)
Flora
- Rotala Rotundifolia
- Hemiathus callitricchoides *
- Riccia fluitans
- Microsorum pteropus "Windelov" *
- Bacopa monnieri
- Taxiphyllum barbieri *
12/20/09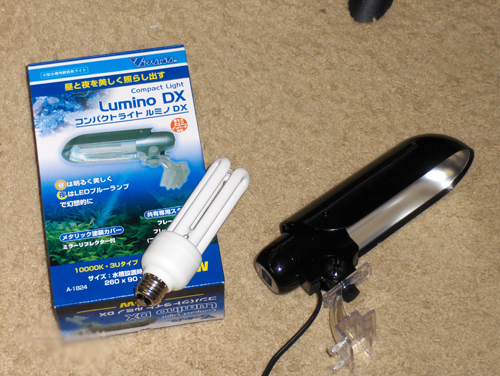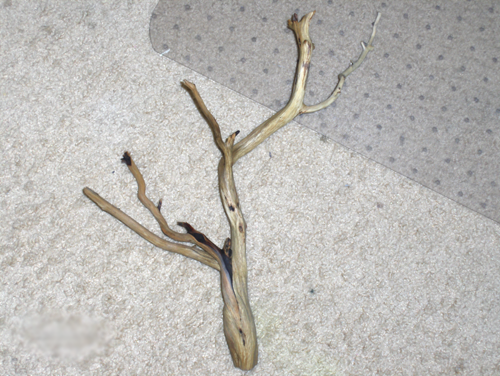 12/23/09
12/25
12/30/09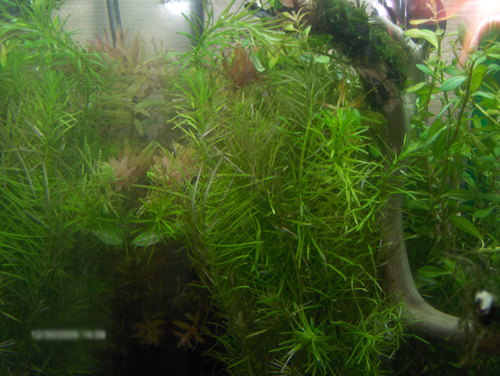 1/02/10
1/08/10