Updated 2/6/2012:
Was getting really low flow from the Fluval G3 so I cleaned out the tubes and pipes. Took a few pics to show more plant growth (the background really filled in).
-----
Updated 1/12, plant growth and new camera so new pics:
Macro shot of the almost inch espei rasboro:
The plants are growing well
-----
Updated 12/9, new tank top, new poppy glass, new video of the tank in motion
It's on the second page and here is a direct link:
http://www.plantedtank.net/forums/t...5-gallon-planted-crs-espei-2.html#post1628932
Video of the tank:
-
http://www.youtube.com/watch?v=25xs5LI7Lb0
-----
Update 11/20, new filter added!
Scroll down to post #11,
http://www.plantedtank.net/forums/t...5-gallon-planted-crystal-red.html#post1602801
New Fluval G3:
Tank with lily pipes. Intake is the metal ADA Metal Jet Pipe - V1 (13mm), and the output is ADA Lily Pipe Outflow P-2 (13mm).
Fish and shrimp enjoy the new filtration (or don't care at all)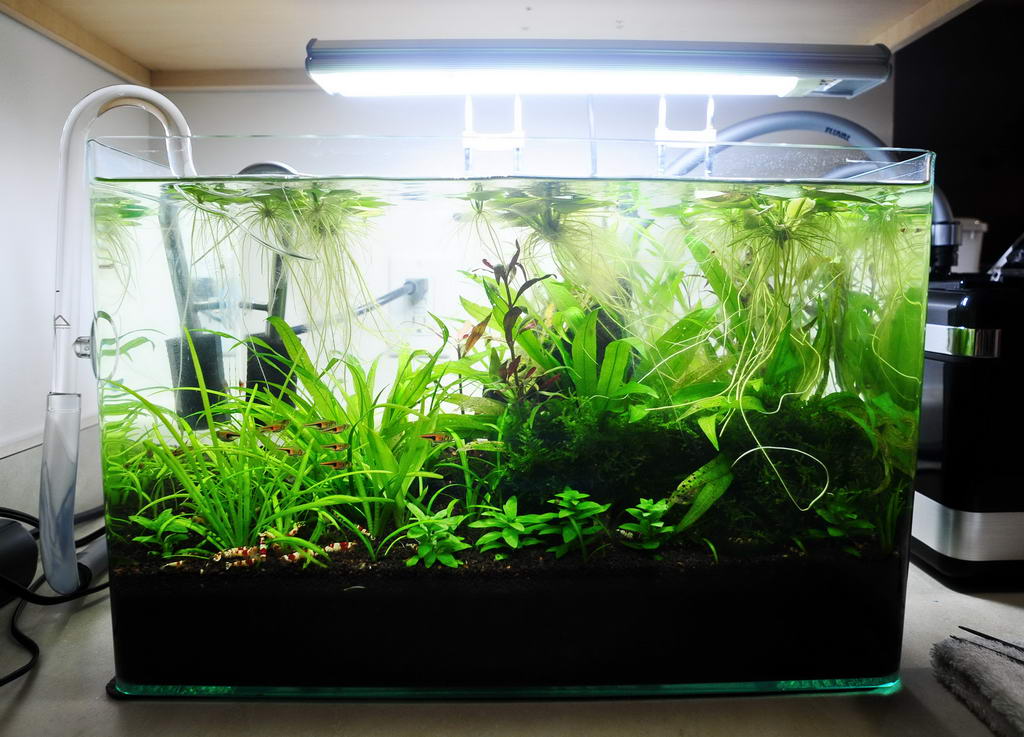 Lily pipe closeup
-----
First post 11/7 below:
Hi all, this is my first post! I've been a fan of planted aquariums for a while now and currently have a 10.5 gallon tank with Crystal Red shrimps (3-4 generations there breeding), 9 espei rasboros, and a couple glowlight tetras which are getting old now and I haven't replenished their school because they're on their way out unfortunately.
Specs:
- Soil: ADA Aquasoil Amazonia & ADA Bright Sand
- Filter: Fluval C2 (power filter, put eheim substrate in place of carbon pad, added a pre-filter sponge on it)
- Supplements: Flourish Excel (the liquid C02), Flourish Supplements
- Lighting: Archaea 36W Power Compact Light Fixture
The tank definitely looks busy/overgrown but I think it's more of the pictures... I've been thinking of re-landscaping it but right now it's been a good home for the shrimps and as long as they're breeding I'm happy.
Cover on:
Cover off with floaty plants (a bit too many at this time):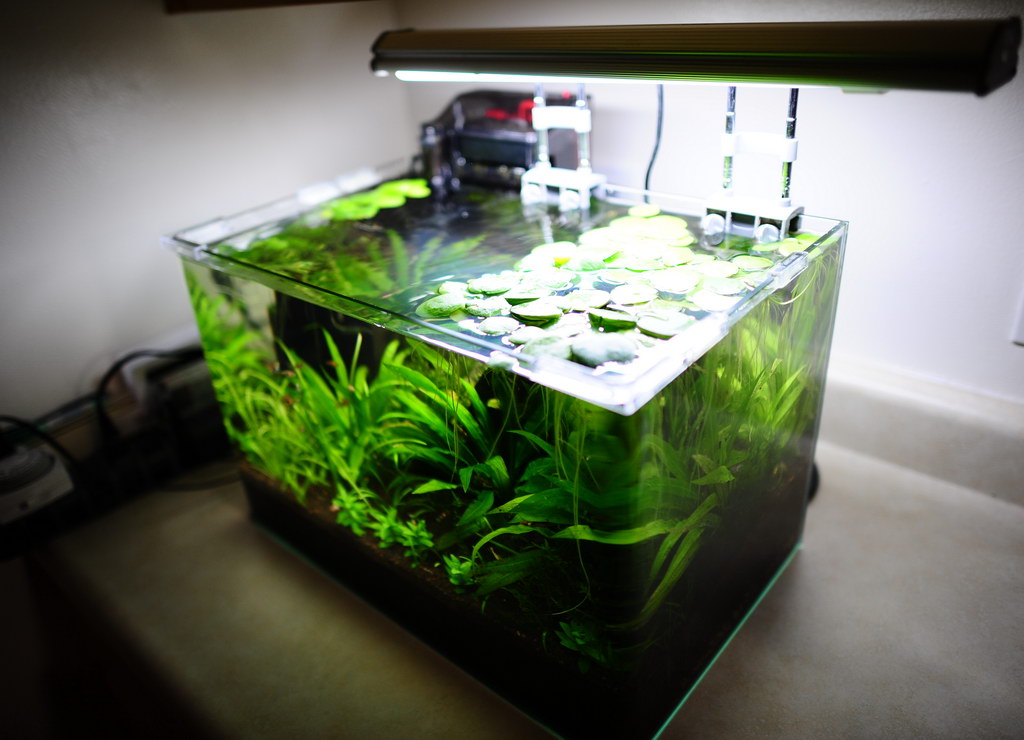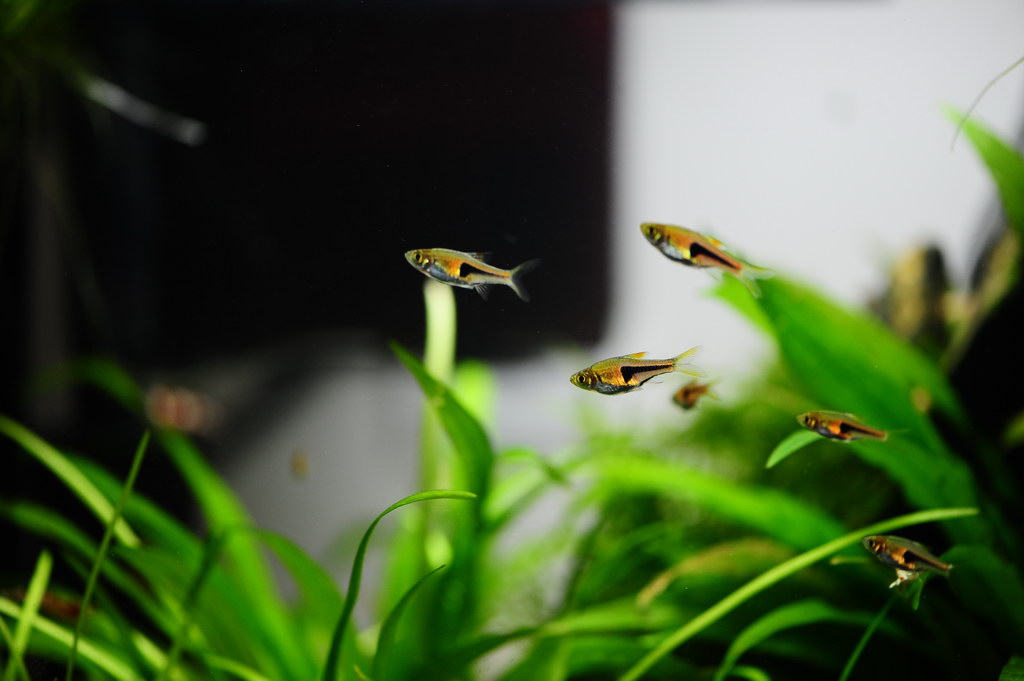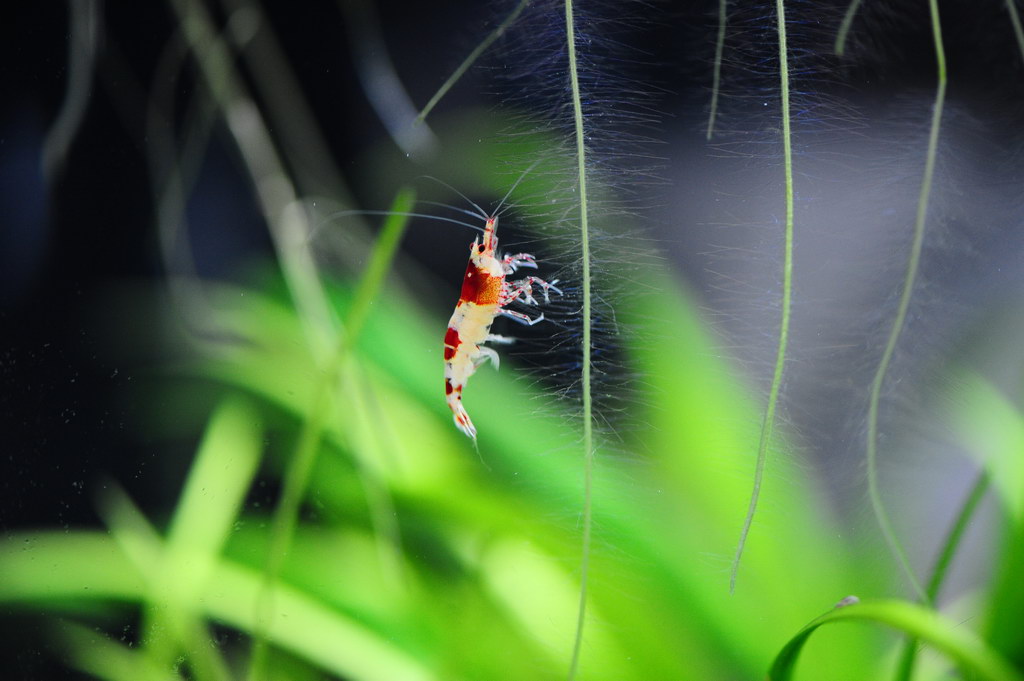 Any feedback appreciated!