PRICE DROP--SEE LAST POST
Hi everyone!!
I did a big trim today, and here is what I have--
5 strings of echinodrus vesuvius. This plant gets to about 10 inches tall and has nice green corscrew leaves. Each string has at least 6 plants on it, most have many more, and a couple are huge. $3 each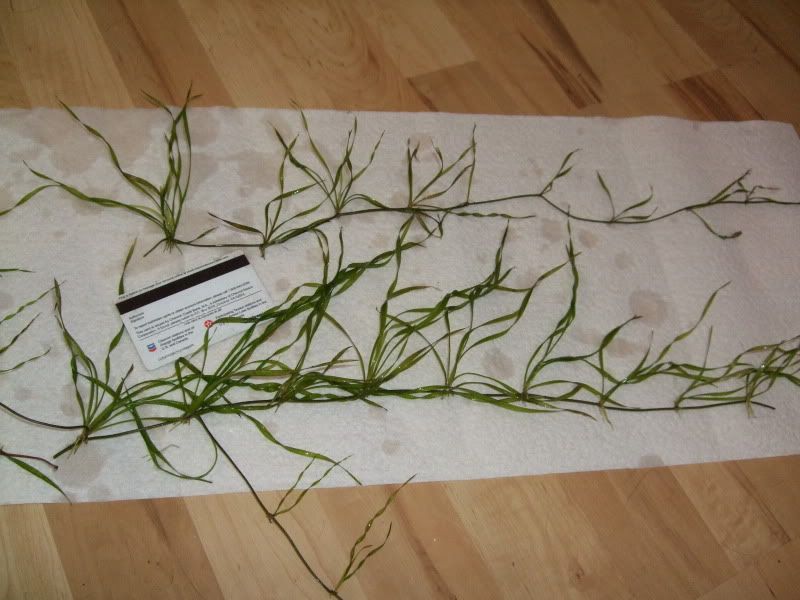 15 stems of nice healthy rotala indica, most stems are nice and pink on top, a very pretty and hardy plant. $5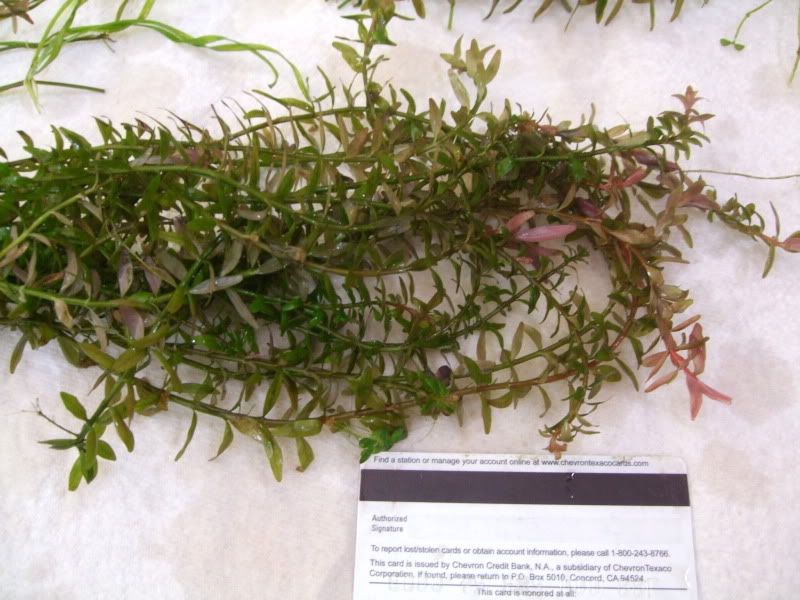 Huge aubias coffefolia. Has 10-15 leaves, in good shape. $5
Nice 5-10 leaf anubias nana petite RAOK, first to contact gets it! Just pay $5 shipping, will ship in padded priority envelope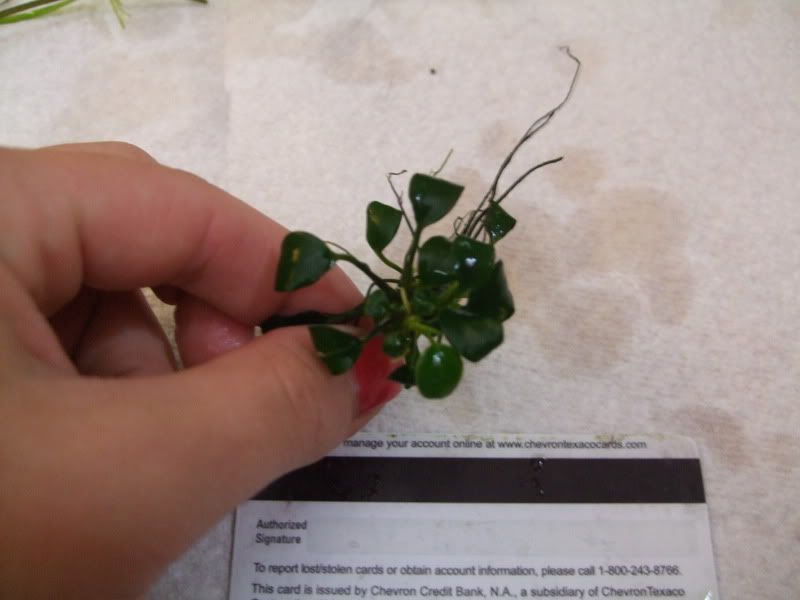 I large lilly plant, has 5 nice leaves and is 14 inches tall or so. $5
2 plants of crypt rosanervig. Each have 3 leaves, one is larger than the other. In good light this plant gets beautiful veining in the leaves. Grows slowly but once established will produce off-shoots. RARE. $10 for the smaller one, $15 for the larger one.
Shipping is $10 in a priority box. I will ship today if you pay today by 5, or if you pay tomorow I will ship on Monday. If the plants arrive dead I will refund your purchase price minus shipping. Please feel free to ask any questions, make offers, etc.
My tank has no algae but does have duckweed which I will try and get rid of before I ship your plants.
Thanks!!