Discussion Starter
·
#1
·
Hello, some of you may have been following my thread about glass jars in our house. Well I finally started my experiment! Detailed step by step will follow.
Here is the opening of my jar: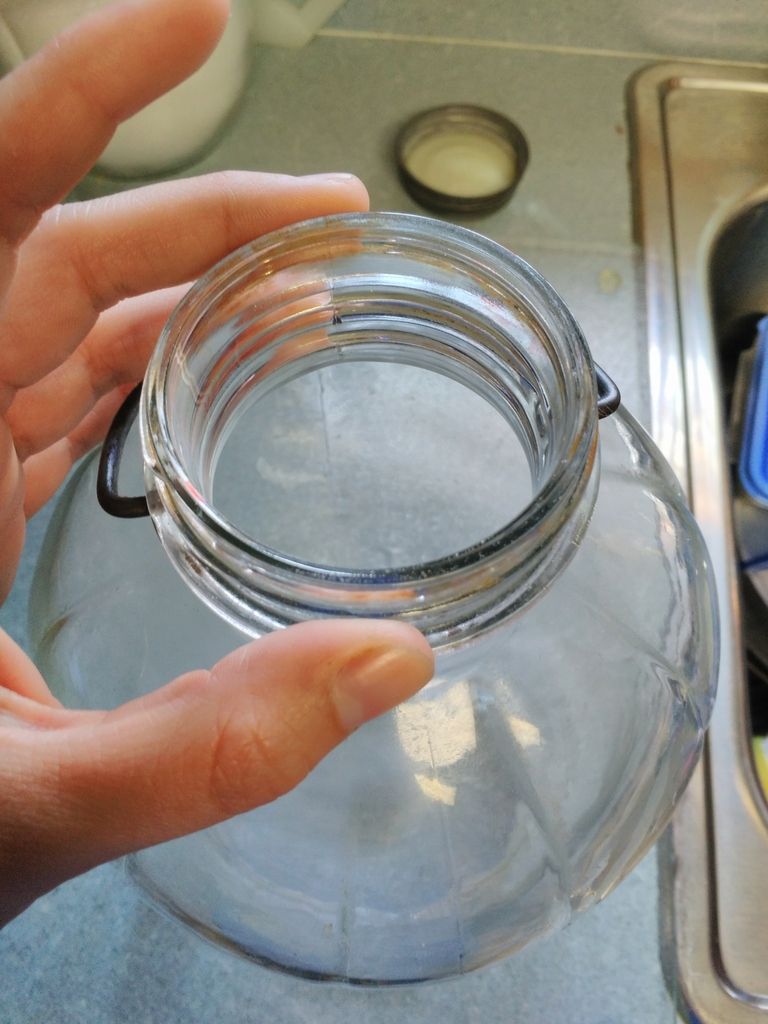 Quite small. Actually my hand won't even fit!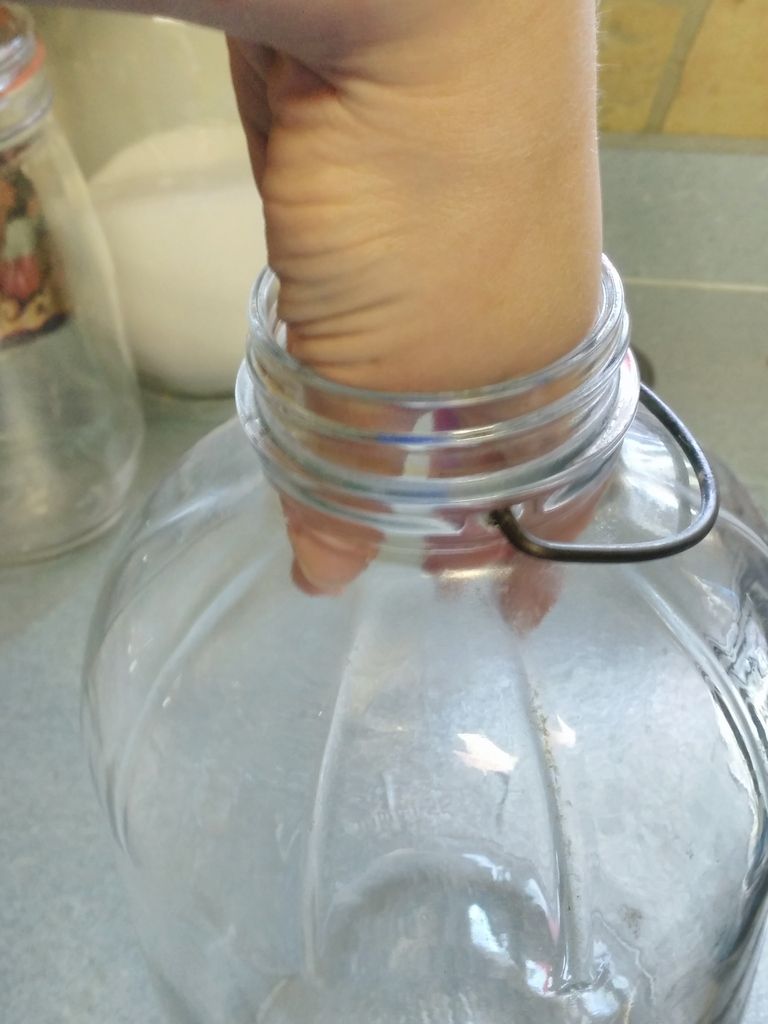 So, with a plan in mind, I went ahead and started shopping for what I needed.
yes feel free to cringe here at my plant selections....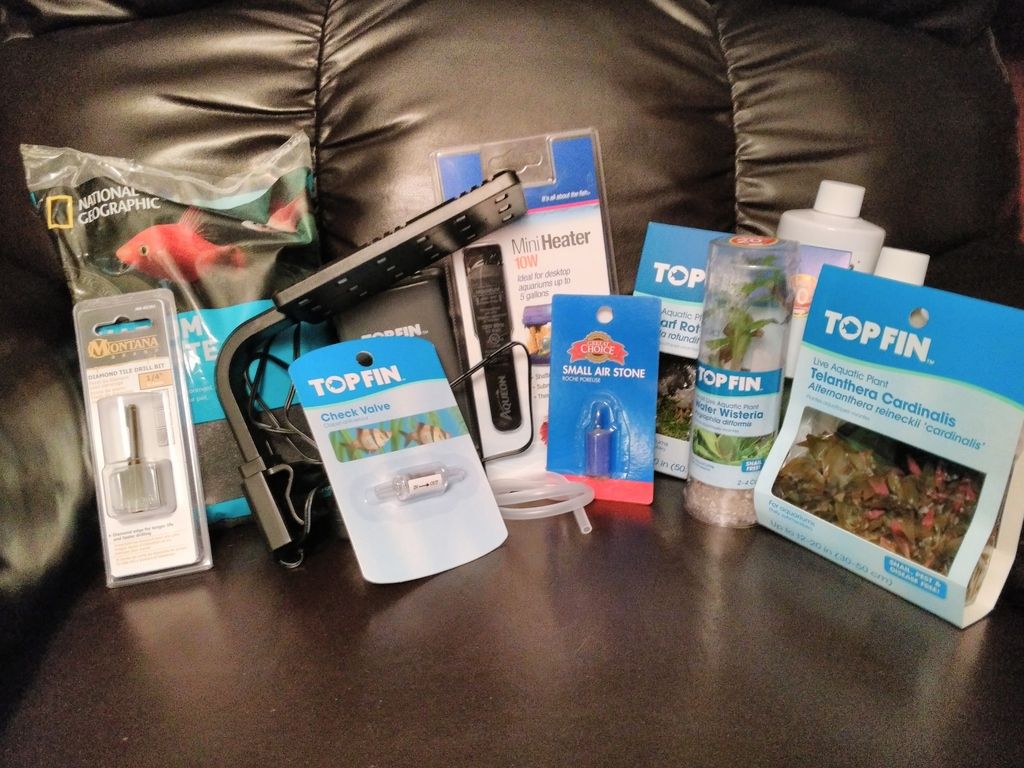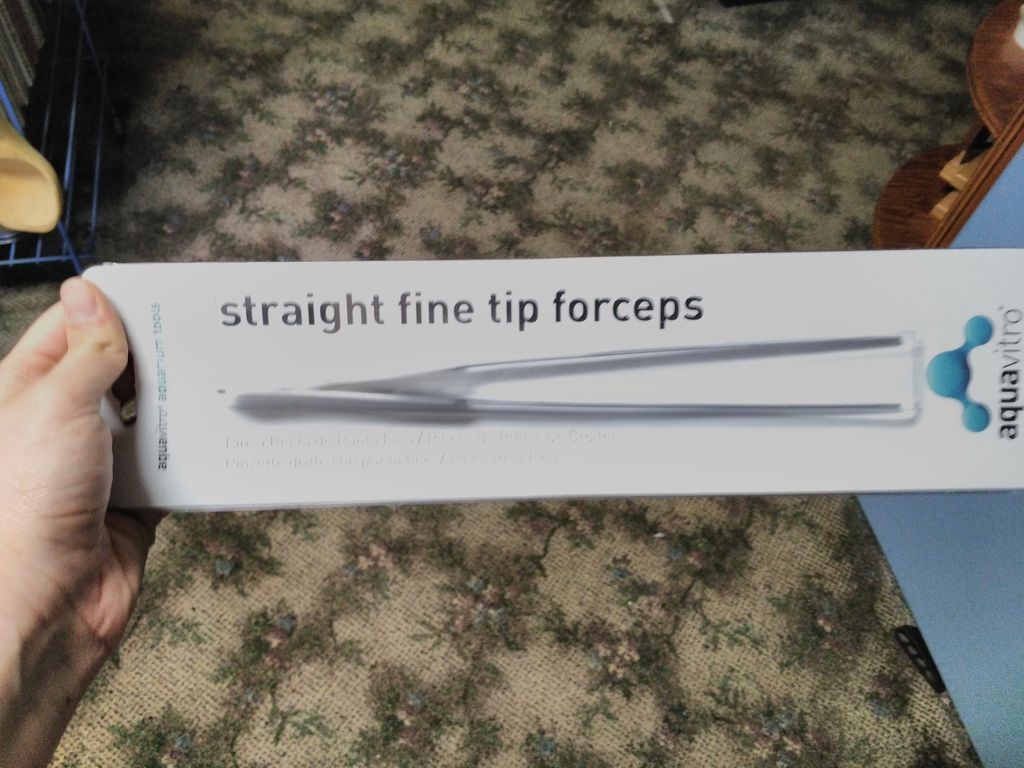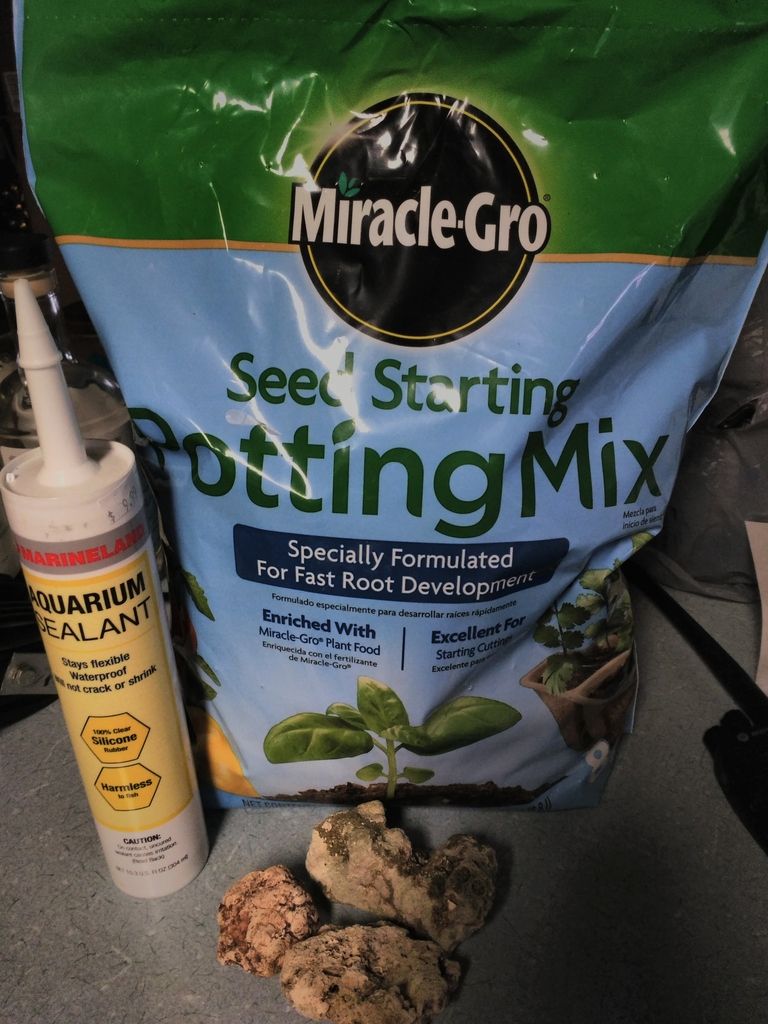 Supplies are as follows:
1x 1(ish) Gallon Glass Jar
1x 8qt bag of potting mix
1x aquarium silicone tube
3x random rocks
1x REALLY long pair of tweezers
1x 1lb black sand (inert)
1x battery operated air pump
1x airline hose with small airstone
1x very small heater
1x check valve
1x hygrophila difformis (water wisteria)
1x rotala rotundifolia (dwarf rotala)
1x alternanthera reineckii 'cardinalis' (telanthera cardinalis)
1x white/blue LED light
1x Seachem Flourish
1x Seachem Flourish Potassium
1x diamond tipped drill bit
So with that I began cleaning my new tank.
And marking the spot which I would drill (after some practice on unimportant things...)
The glass was thicker than anticipated. It took me about 3-4 minutes at max speed and medium pressure to drill all the way through. Didn't come out super pretty but it works for what it's intended for.
Once that was done, I did a quick fitting of my airline.
And, finally satisfied, I proceeded to apply the silicone around the area to seal it completely.
I used a candle to prop it up so it will dry in a more straight position.
Tomorrow, I will be painting the back half of the jar with black spray paint. I will also need to build a custom stand for the light so it is balanced over the center of the jar. Once I get all that done it will be time to put in potting soil, plant my plants, carefully place sand on top, and full with water. Hopefully everything goes as planned...