Discussion Starter
·
#1
·
Hello, I've started this tiny little 1.76 gallon aquarium/jar.
I'll admit, I'm a complete newb and was initially posting for advice on my usual forum (a rat forum... so... not much help).
Right now, I have java fern and java moss in it (only things I figured I
couldn't
kill). There's a Marineland Shatterproof heater (keeps temp at 78 F) and an Elite Mini Submergeable filter going.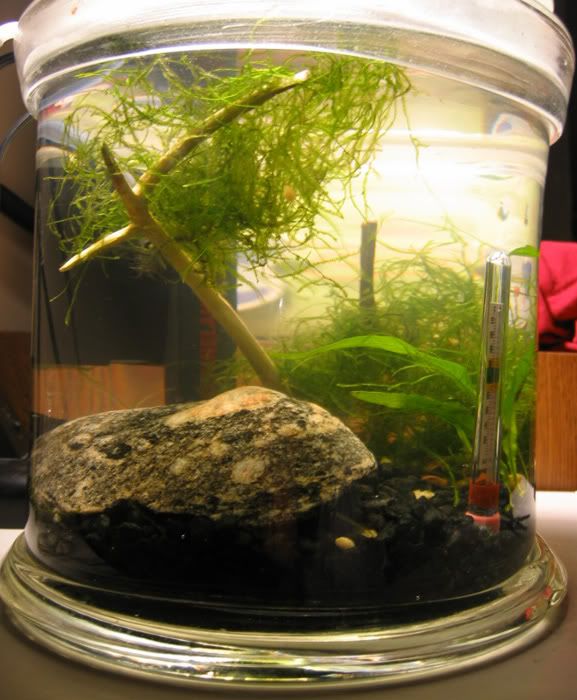 You can't see in the pic, but the filter's current actually makes the moss on top
wave
. Is that bad? Also, I have a 60 watt desk lamp... and that's it. How many hours should I keep it on? Is the lamp too strong? Also, I ordered two moss balls, but then I read that they were like "animals", so does that mean I have to had cycled the jar/aquarium before I can put them in?! Help?
Thanks in advance.