Discussion Starter
·
#1
·
I decided to finally try my hand at building my own tank. This being my first attempt, I decided to go nano.
I found some cheap 1/4 inch plate glass on craigslist and bought a quality glass scoring tool online. After some practice the glass can be cut rather accurately. The tank measures 10 x 10 x 4, approximately 1.75 gallons. Here it is coming together for the first time: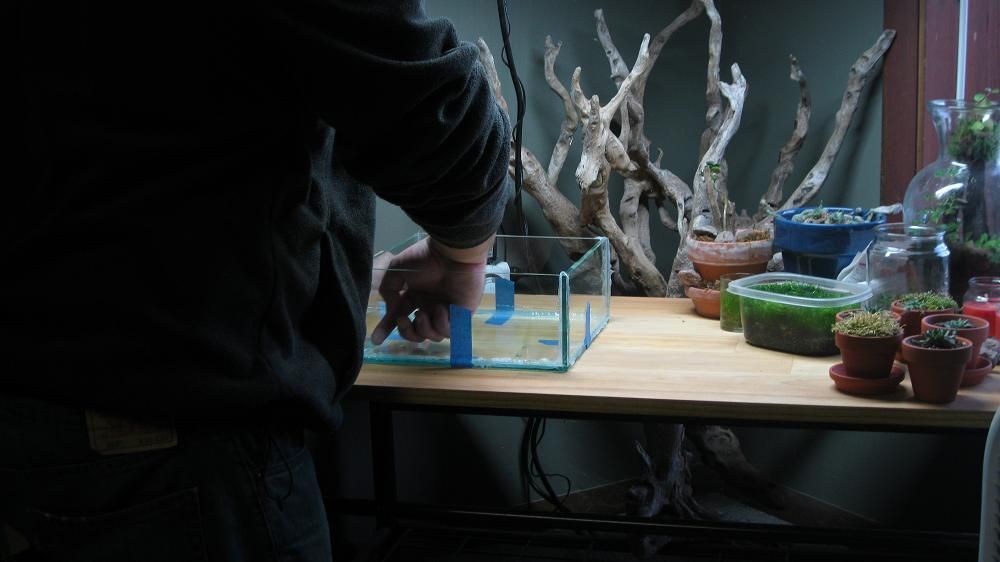 After cleaning up the seams and letting it cure overnight, it holds water:
I used some driftwood to mound gravel toward the rear of the tank and simply placed pool filter sand upfront.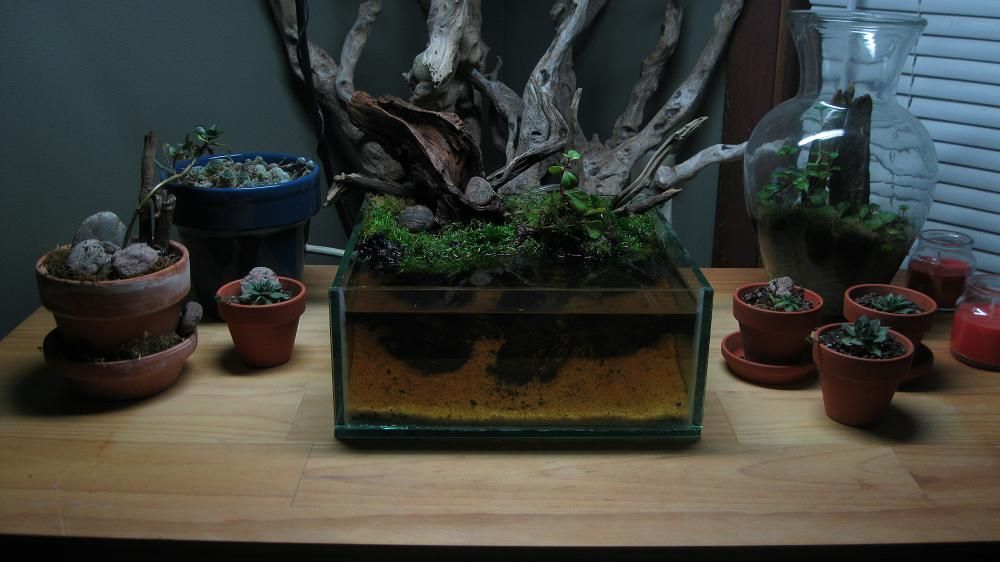 Some driftwood protrudes from the land mass. The larger piece conceals some airline tubing and a airstone buried in the gravel that creates a light agitation on the water surface in an attempt to gain some form of water movement.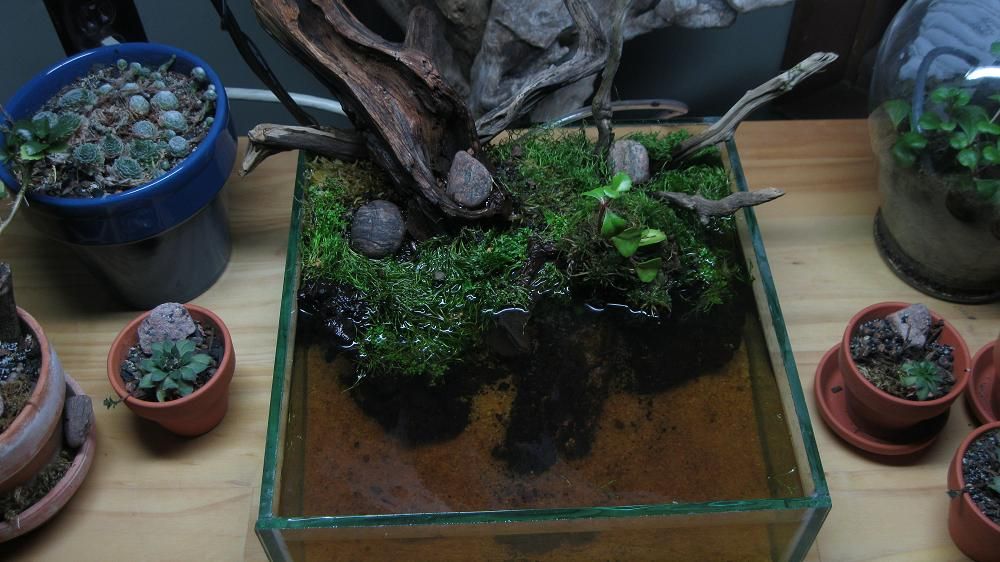 The plants include riccia fluitans, some HC, and locally gathered mosses.