Updates on the newest page!
----
I couldn't resist picking up a used
Tetra Wonders 1.5 gallon
off of Craigslist a few months ago. Because the tank wasn't in the best shape to begin with, I decided to turn it into a bit of a DIY with some of my leftover aquascaping materials.
How to cannibalize your Tetra Wonders tank:
1.) Acquire used, scratched-up tank from Craigslist.
2.) Rip off LED light with wire cutters and scissors.
3.) Buy clip-on lamp, add CF bulb
4.) Attach lamp to nub on the back of the top rim
5.) Enjoy tank that can actually grow plants
My current tank stats:
Tank:
1.5 gallons
Lighting:
15W spiral CF
Heating:
None
Filter:
Hagen Elite Mini
Substrate:
ADA Amazonia II
Scape:
Manzanita and smooth river rock
Flora:
HC, Dwarf hairgrass, Marsilea quadrifolia, Rotala indica, Mayaca fluviatilis, mystery moss (Taiwan or Christmas), duckweed
Fauna:
None yet, hope to get a mix of ~10 cherry red and crystal red shrimp
I'd love to add pelia and/or fissidens at some point. Maybe some Hemianthus micranthemoides too, tucked in behind the manzanita.
The tank has been up and running for about a month. Here are some progress shots: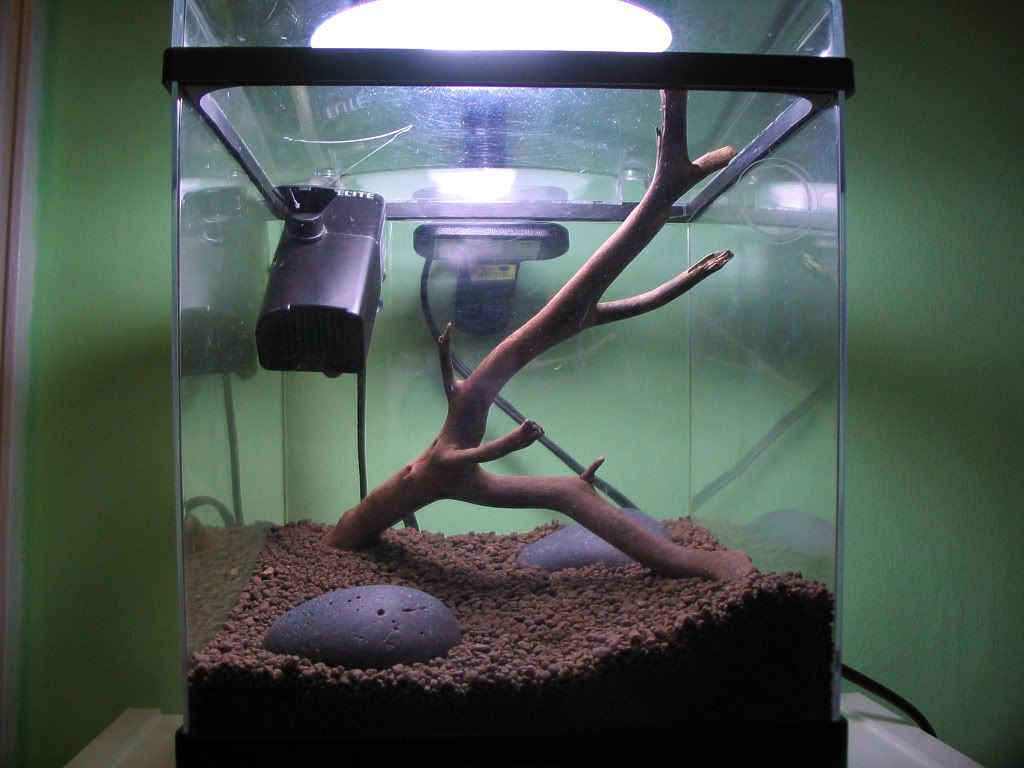 Deciding on a hardscape...
Tank on its shelf.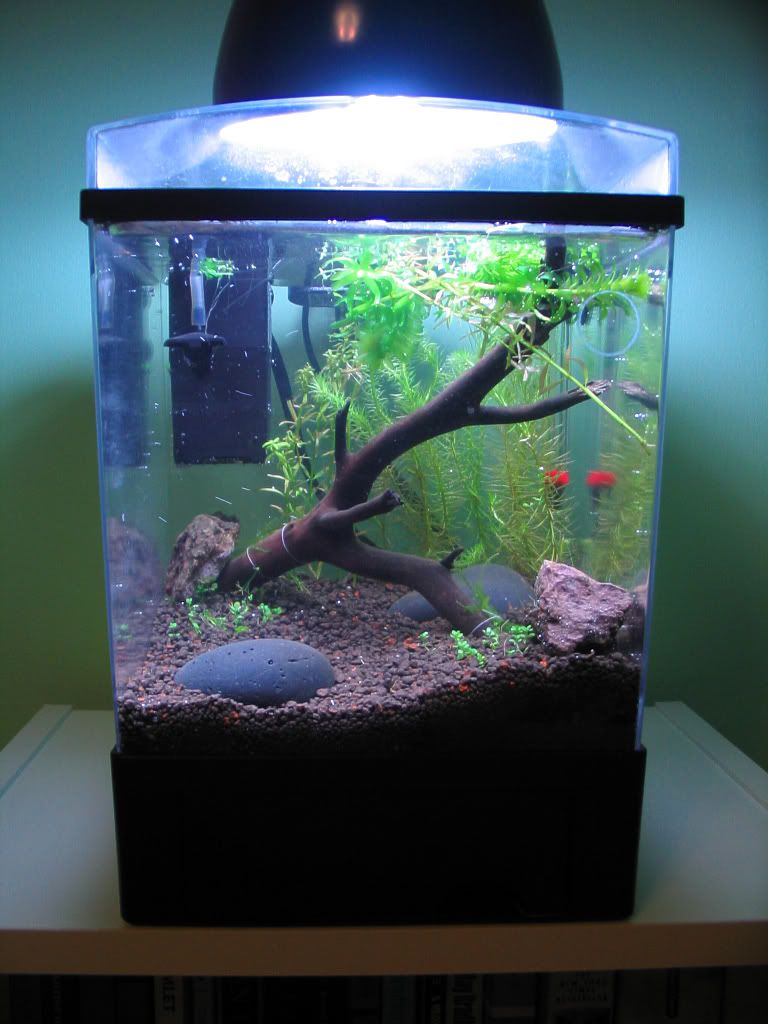 First week. Tsu you idiot you forgot to soak the driftwood first. Hence the awkward stones weighing the manzanita down.
November 10. Looking good so far. Floating anachris and hornwort to help with cycling.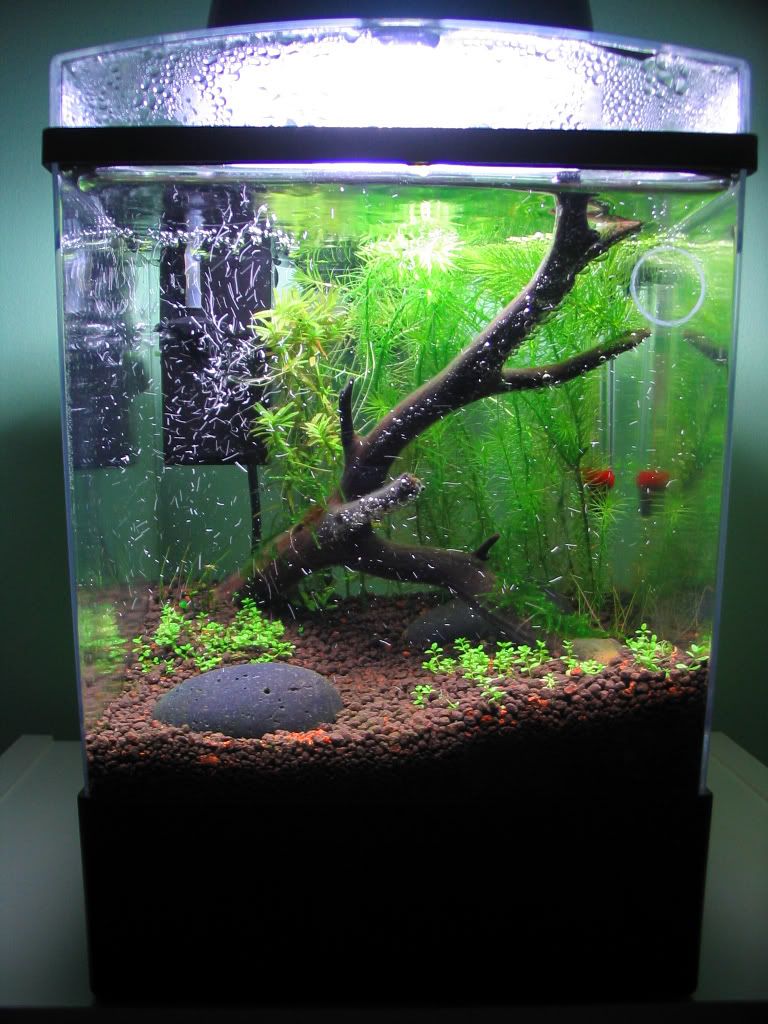 Nov 19. Growth. But the algae cometh.
Today: 3 day blackout due to hair algae invasion in the HC. Hope the algae dies and the plants do ok. :icon_conf It looked so good up to about a week ago. I'll take photos when I do the grand unveiling on Wednesday.