Discussion Starter
·
#1
·
Tank is 1-2 months old.
Stats:
Tank- 29g
Lighting- 1 Finnex 30" Planted Plus
Hours: ON 6-10am, and 4-8pm to be able to view tank while not away.
Substrate- Activ Flora
No CO2
eheim 2215 (only source of flow also)
Dosing:
Macros- Every other day, 5ml
Micros- Every other day, 5ml
Excel- 4ml daily, 12ml on Water Change day
Water Change: 50% weekly
Here is the amounts of Ferts I added to a 500ml bottle:
KNO3- 58g
MGSO4- 20g
KH2PO4-10g
K2SO4-30g
Also, CSM + B at 40g in separate 500ml bottle.
Questions:
1. I have some algae growing that I tried to show. Some is green spot algae on the glass, some is hanging from the plants (see Pics). I am not concerned with my aquascaping as I put in a lot of plants and hoped they would just start to grow and out compete the potential algae. Is there something I might change to help stop the growth of algae?
2. Any other thoughts on dosing amounts, lighting schedule, general observations? Some of the plants don't seem to be thriving either, or their coloration doesnt look the best (in my rookie perspective).?
Here are the pics.
Full Tank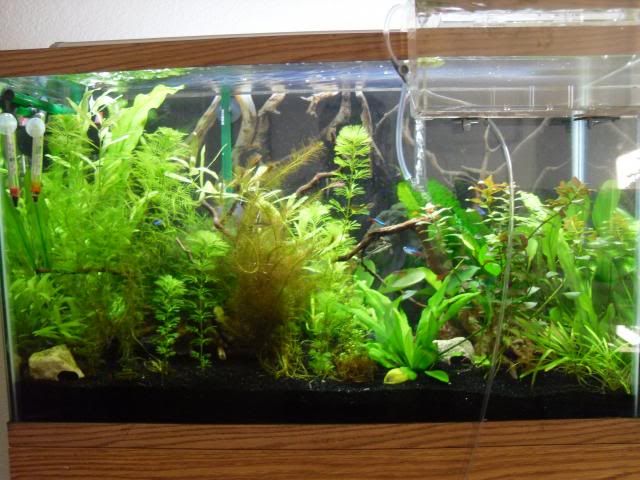 Funky algae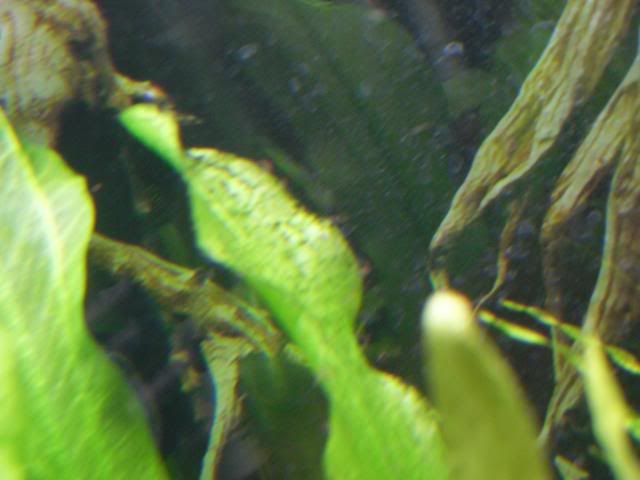 Right side of tank
Left side of tank
Funky algae growing off of leaves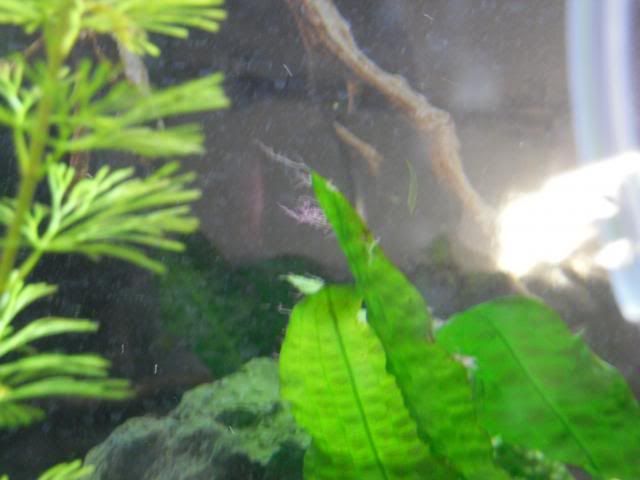 Thanks!