01/10 update- jump to last post for updated pics
Hey everyone! I am new here and
looking for any and all feedback
.
I have been in the hobby for a while, but have never achieved the level of health and beauty in my plants that I would like. So, I have mostly broken down my mish-mash 75g tank and will be rescaping it as an African tank (with a little bit of cheating).
Here is where it stands today: scavenged Anubias left over from the old set up, repurposed driftwood ("The Beast" on the left hand side was even bigger before I cut it down to size), and a few crypto and Val stragglers.
I thought it looked bare, so I added this rock work in the middle:
Here is a close up of The Beast:
These are ceramic spawning caves for Pelvacachromis taeniatus I will be adding in January: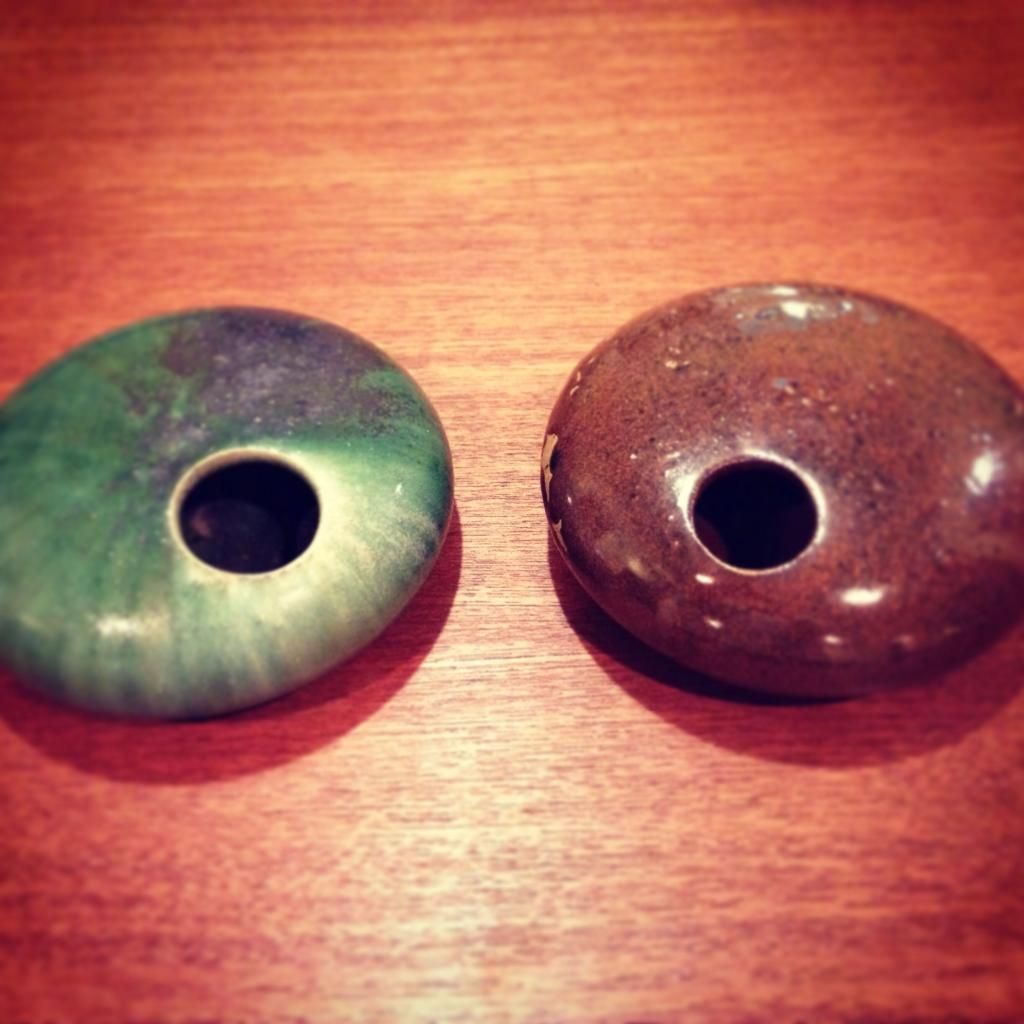 Here is how it all looks together:
Currently it is stocked with Congo tetras, Botia sidthimunki (substitute syndodontis) and rhombo (or snakeskin, or orange buffalo) barbs (substitute Barbus fasciatus):
For now I am picturing Aponogeton longiplumulosus in the back left corner (behind the Beast) and Aponogeton ulvaceus right-of-center, just behind that edge of the rock work. The rest of the back right side will be jungle Val. In the mid areas, between the driftwood pieces (spaces are hard to see in the pictures) I will have ambulia, Nesaea crassicaulis, and Nesaea pedicellata 'Golden'. For the foreground I am thinking of either 10-12 sprigs of dwarf Sagittarius (still leaving the center "path" to the rocks open) or plant some star grass and keep it trimmed down low. I will also fill in the crypt parva I have in the front, right corner.
If I can find some nice moss, I will add some to my driftwood and get some growing on the tops of the rock pile.
Also, I trimmed back my Anubias considerably, and I expect them to fill in over time.
I will be re-doing my CO2 set up, with a new diffuser that looks to be much more effective than my last set up, and an internal pH probe, rather than my old hang-in-the-tank sensor that never seemed to read accurately.
CO2 and 4 x 54w T5 lights will be set up by next weekend, then plants the week following (hopefully).
What does everyone think? Open to feedback/suggestions.
Thanks so much!