well its been a while since i posted pictures of my tank so i though i do an update of the tank and how its going.... i hope u enjoy the photos lol
lets start off at the very beginning of my journey when i just got into live plants and look what i though of... ( LOL? ) cool wasnt it?
then a few months later ---
this is a Heavily planted tank with CO2 and strong lighting...
here is the first time i set it up...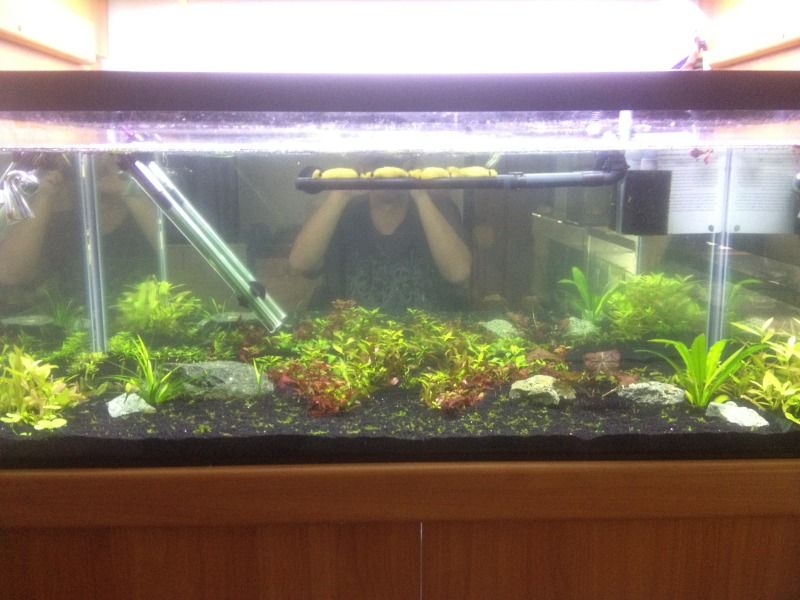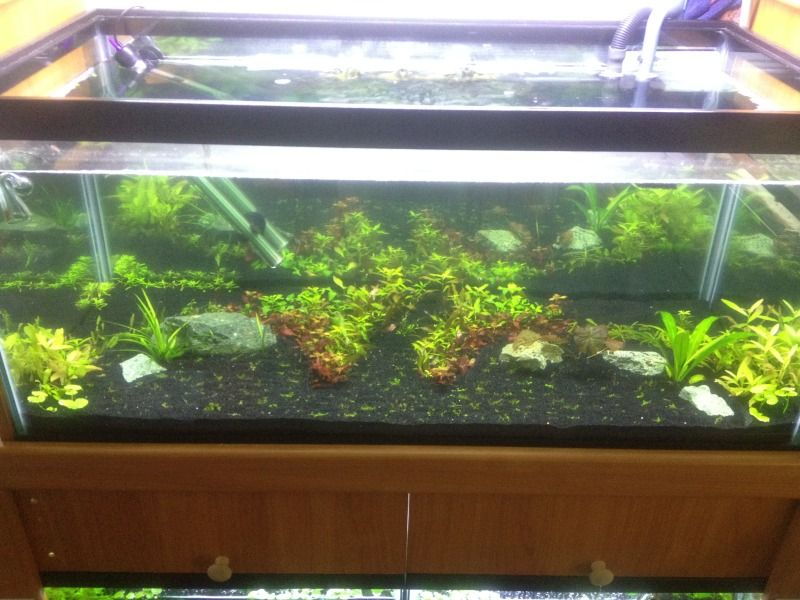 now this is how it looks now when things start to grow in, but remember its not complete just yet but close =)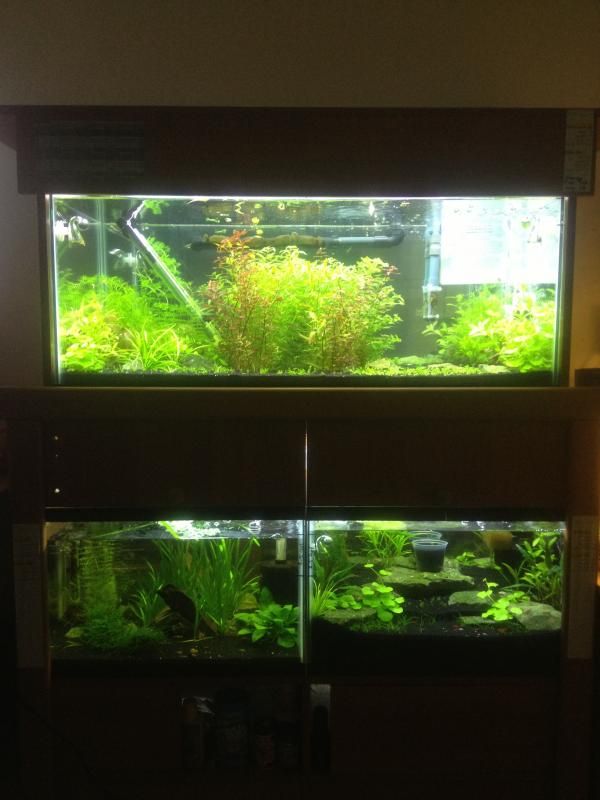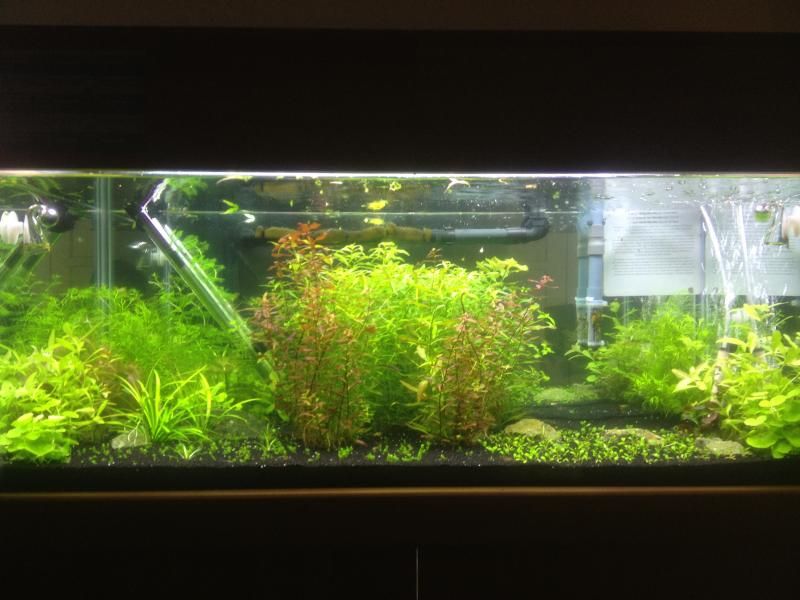 also if you look at the bottom 2 tanks in the old picture u can see that i had rescape the bottom 2 tanks as i didnt really like what was done to it back then xD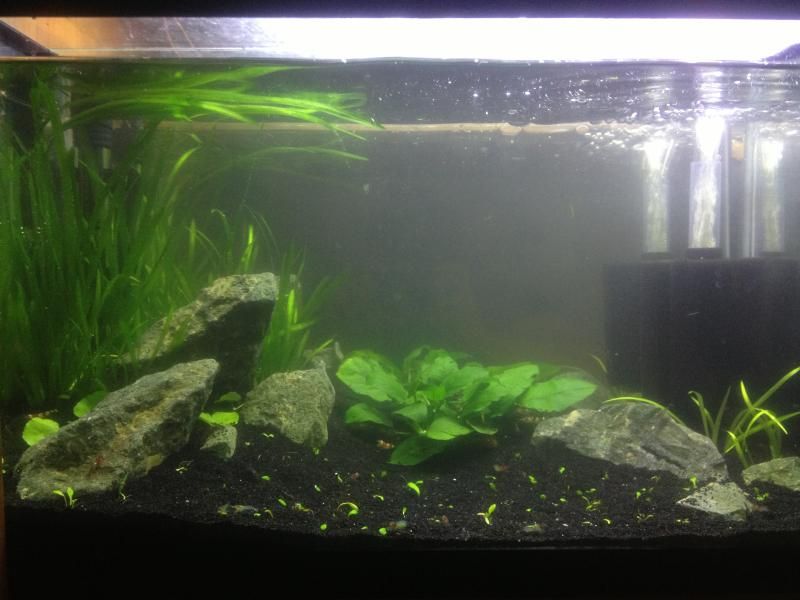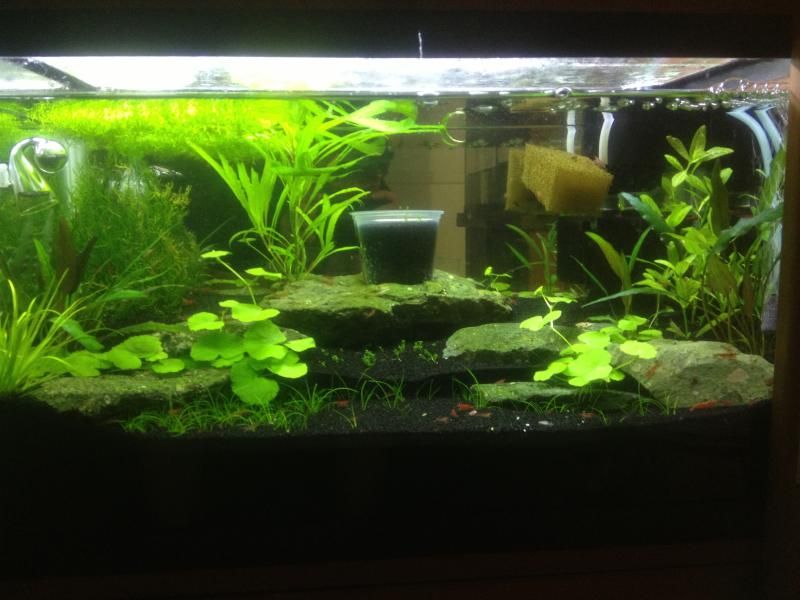 also decided to take the yellow neos and put them into their own breeding tank with is a low-mid light and no co2 just fertz per week... no dead plants (jungle val tends to turn brown on some leafs, no idea why but i have more light needy plants then the jungle vals but the other seems to be growing fine and no dead spots)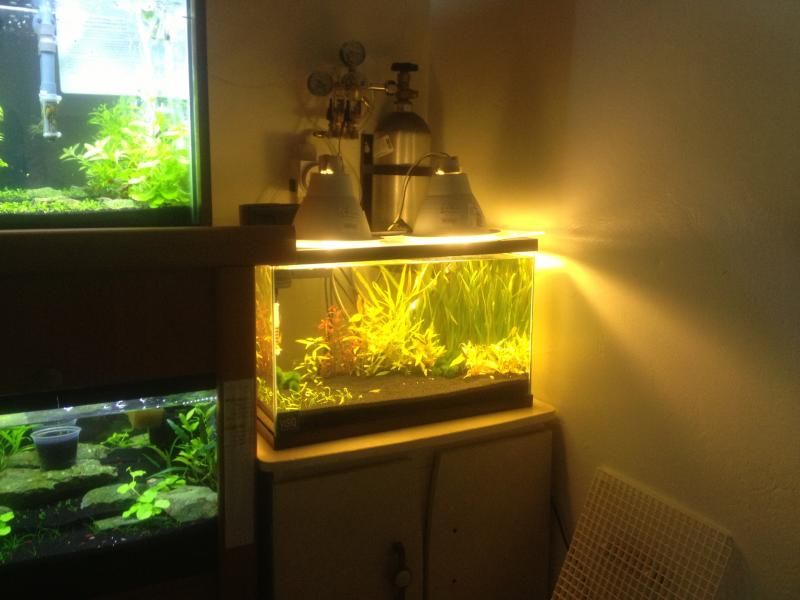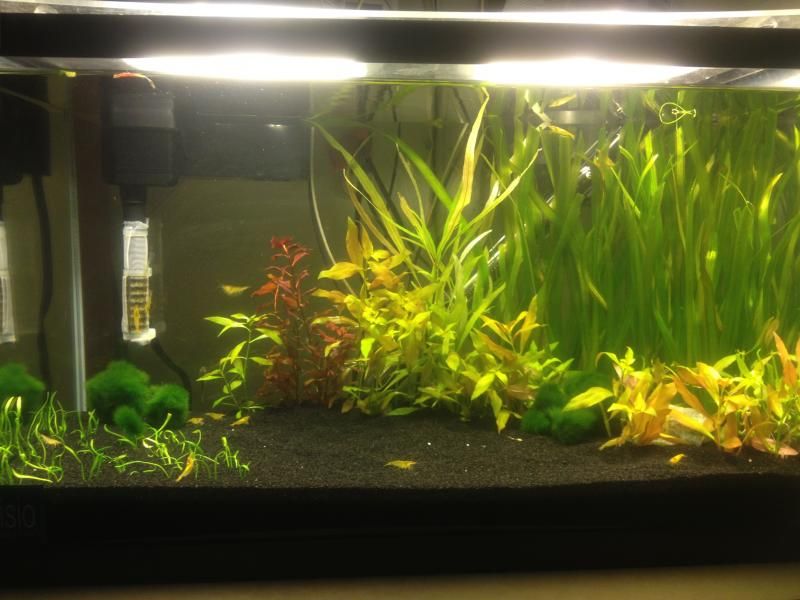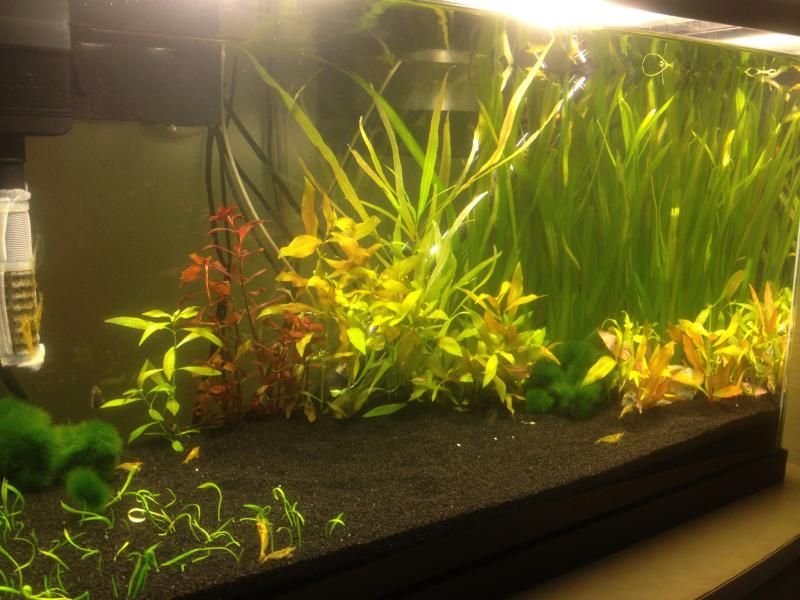 got any thoughts? let me know i'm always open to new ideas and more tanks? lol i have a total of 10+ but not all are setup...