Quote:
Originally Posted by
wendyjo
My problem with moss is that if I get algae it always gets in the moss and ruins it. Can't really clean algae from moss too well.
Something I should consider then since I don't think there will be any algae eaters in my tank D: .
On a different note, this is more or less what I'm aiming for, so you can see why I want a carpet plant. Moss will be problematic if it comes to that >.>; , so maybe I should risk it with the riccia, cuba or hairgrass. Hardscape will be rock or driftwood, depends on what I can find/like.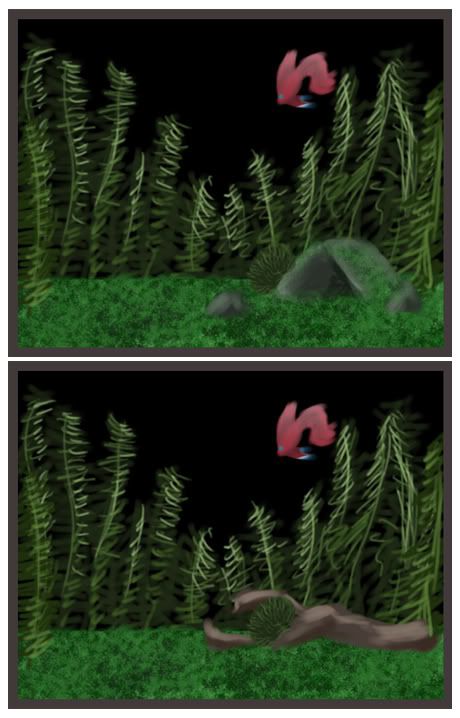 PS: Sorry for the crappy drawings, they were done quickly so I could have a more solid idea.
EDITED:
Or, maybe something like this, and I can forget the carpet. But how do I go about making the fence/steep slope thing?