Hey all, I'm new to the forum though not new to aquariums. I just set up a 20 tall that I bought used for $20 and it was already drilled. I had a sump laying around so I plumbed it all up. This is an upgrade from my 10 gallon since I miss having a larger tank. Here is my current plan for the tank
-20 gallon tall
-20 gallon Eshopps refugium sump
-MAG 7 pump (I believe, just had it laying around)
-Bioballs seeded with 10g media
-DIY pressurized C02
-inline reactor
-my betta and some rasboras and maybe some corys
-Not sure on the light. Right now I have a Marineland double bright led. I'm thinking possibly a 30w or 50w LED flood light. any recemendations are welcome
- 300 watt heater
- 2 piece 1/4" acrylic top
-hunter green krylon fusion background
-black plumbing
For now it just has some silk plants, but it is a dirted tank with red clay.. though funny story about the red clay.. I forgot to put it in when I was setting it up!
Anyways here is the mayhem of the switch over. Good thing the girlfriend was at work when I was doing this!
The old, tank..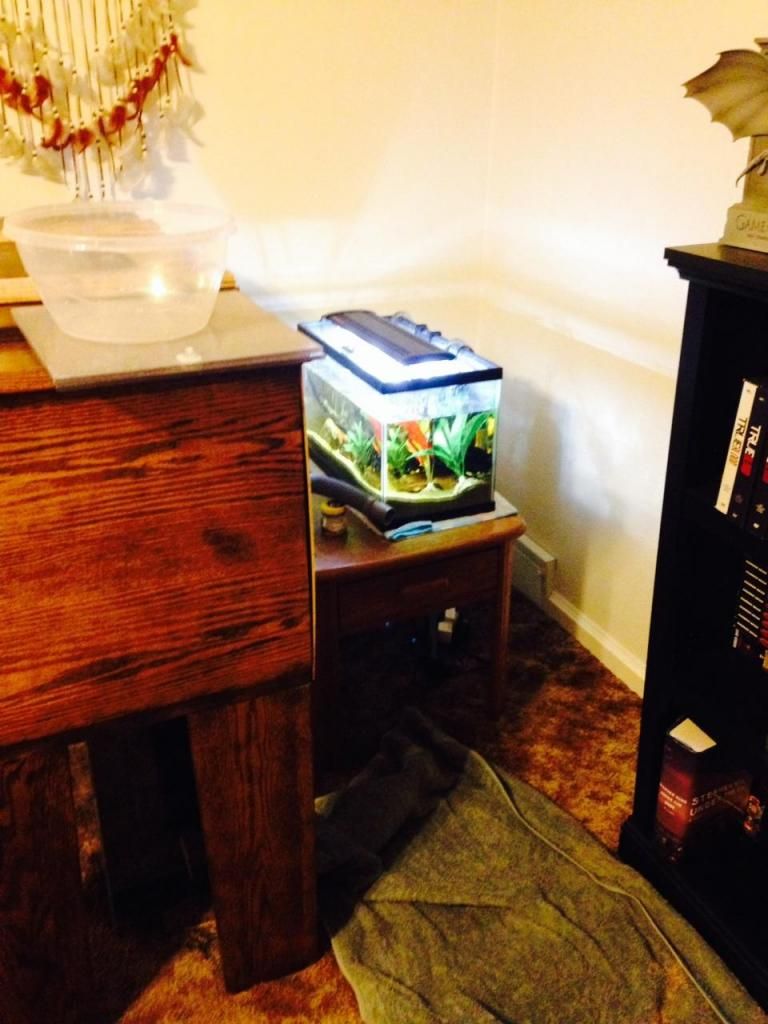 painting..
during..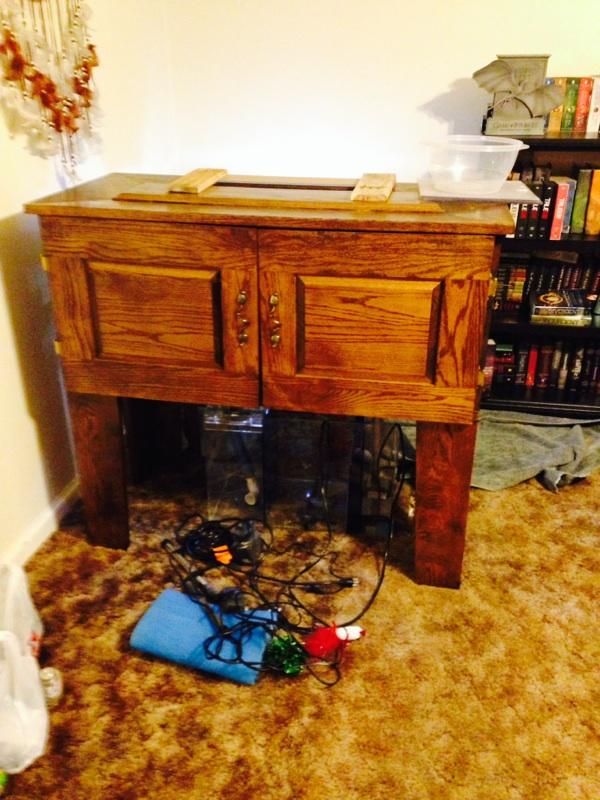 annnd all done!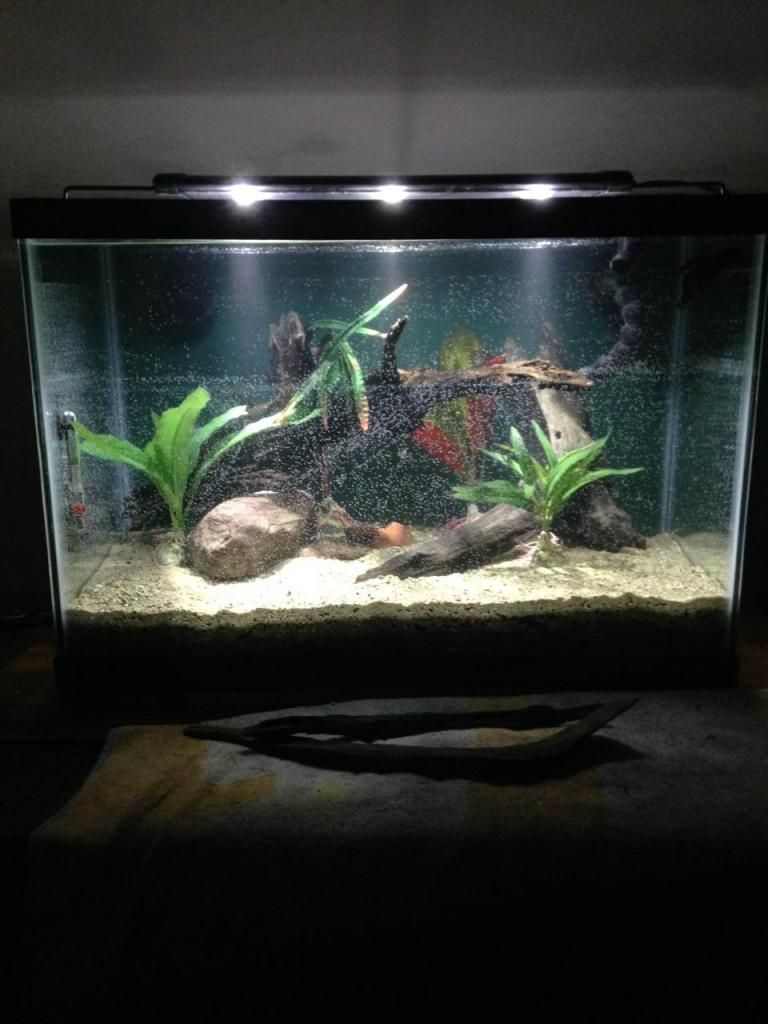 I'll post some better pictures tonight some time. Thanks for stopping by!