Ok guys here is my 20 gallon shrimp tank. Been set up for around 6 months. Just did a replant a couple weeks ago: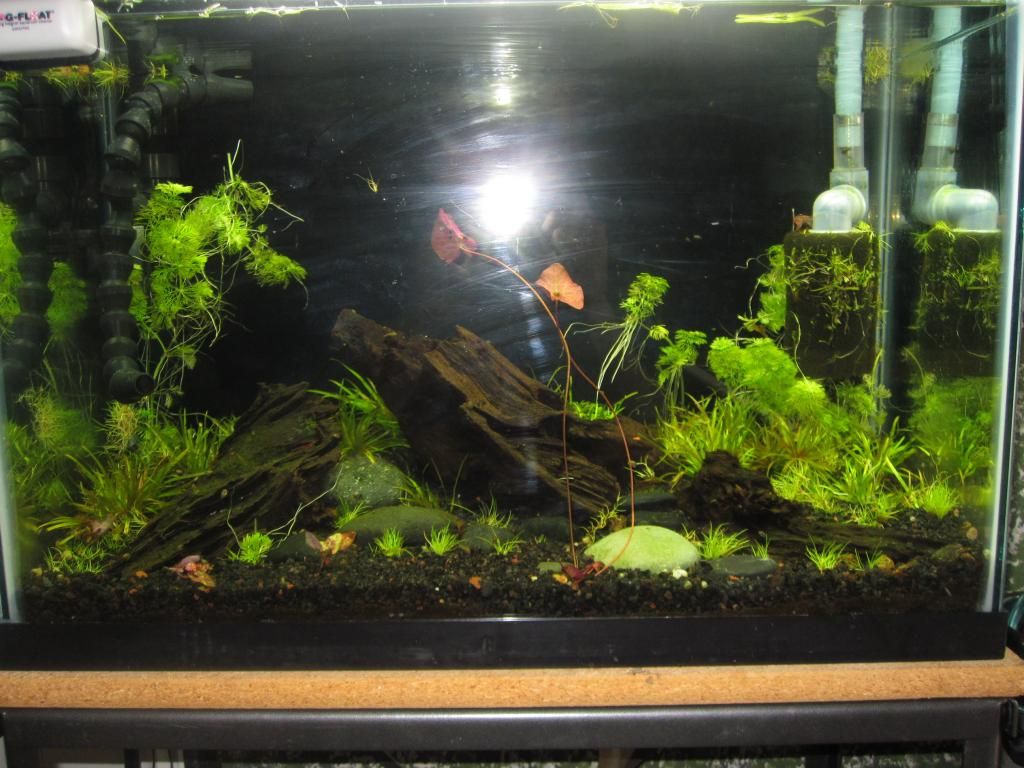 and another;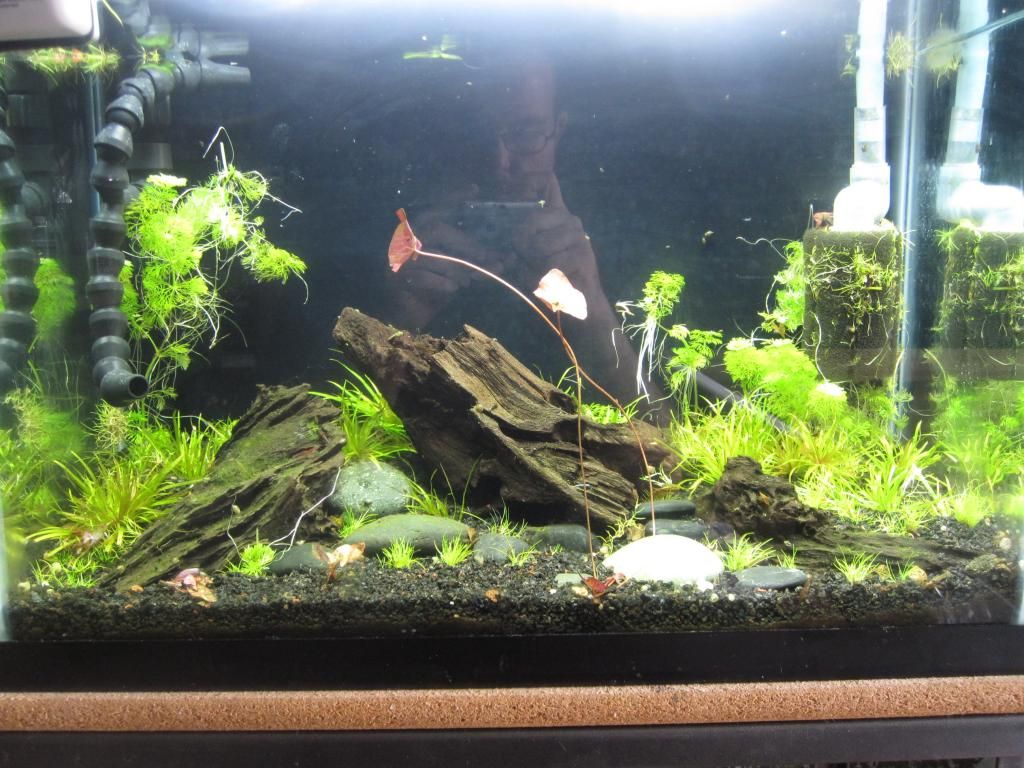 Pics dont do the tank justice, but here is the run down.
All glass 20h
Rena XP2 canister with sponge pre filter
Current 4 bulb nova extreme
Substraight is Caribsea Flora max
Will be housing a colony of PFR cherries mixed grades
At this time it is planted with Dwarf Hair grass, Blyxa Jajopica, a couple Nymphea spcs (if I can get them to grow), And some camboba. will keep you posted with updates as they come along.
Curt
Edit,
Hello Planted tank followers. This tank is no in the re make stages please follow bellow.