Here is the tank finally filled it was bittersweet as it looks soooo good empty and I know there is a risk that it could all melt :-( but hopefully all turns out well. I have the co2 running at 5bps dosing excel at the recommended dose as well as dosing dry ferts at the EI index. I am also running the lights for only 4 hours for the first week as per recommendation of another member on this board.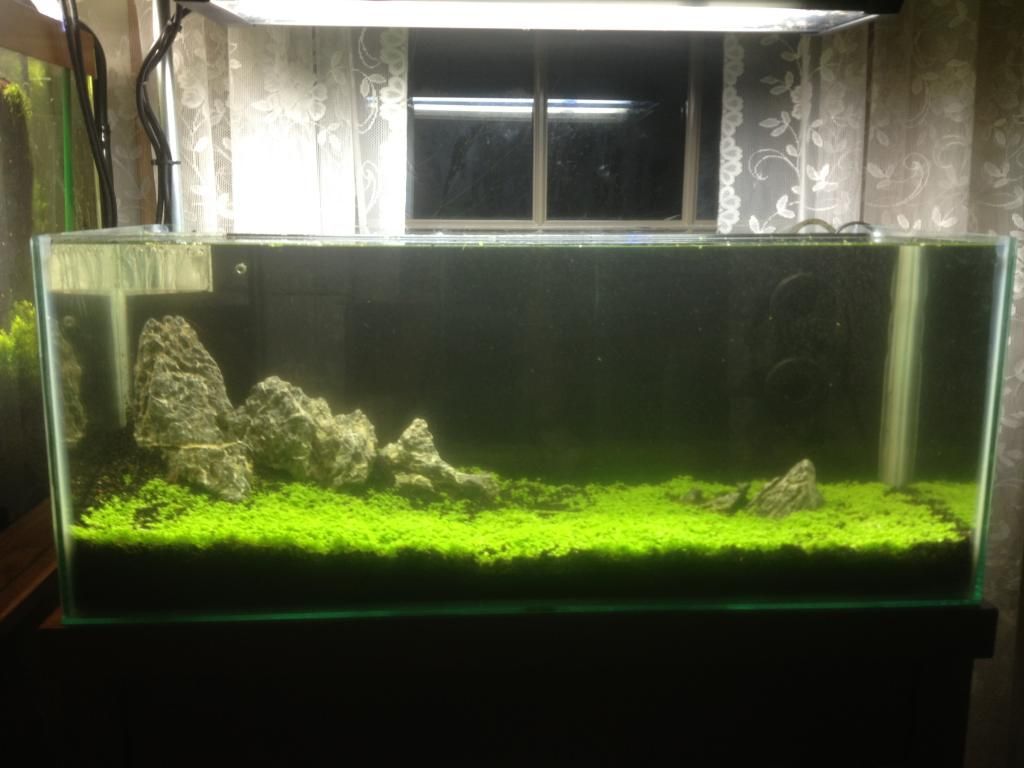 here is a picture of the co2 misting out of the filter
and here are a few shots of the filter. I dumped some mulm from my other tank and I have bio balls on the way should be here on monday.