de-soldered and rewired the whole light. added some eye bolts for hanging the
fixture
which are also attached to a plexi splash guard. also attached all the optics....big difference
attached and wired in some mini fans I found in the house, came from an old biocube hood i salvaged from a dumpster. with only one fan running, it is cooling the majority of the alu channel at least half, and it's a tiny fan. all I'm missing is a good enough power supply to run it up to full strength and this light will easliy do the 75P in low-med light...perfect. on my 13g shown below, it would be way too much, more so than the t5h0 on it.
http://i108.photobucket.com/albums/n...s/photo-29.jpg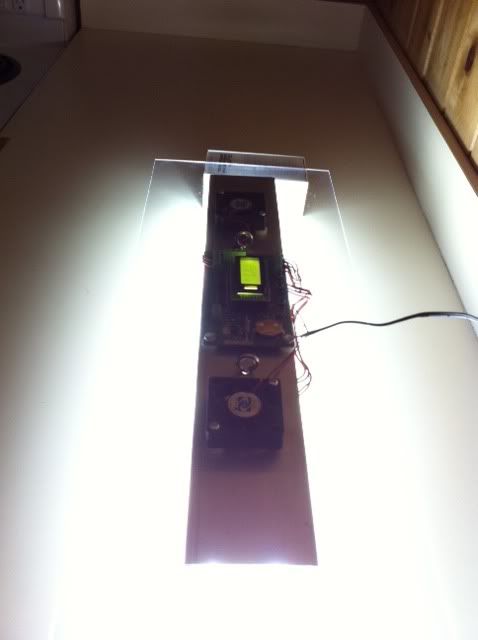 blurry cell pic, this is with out most of the optics on.