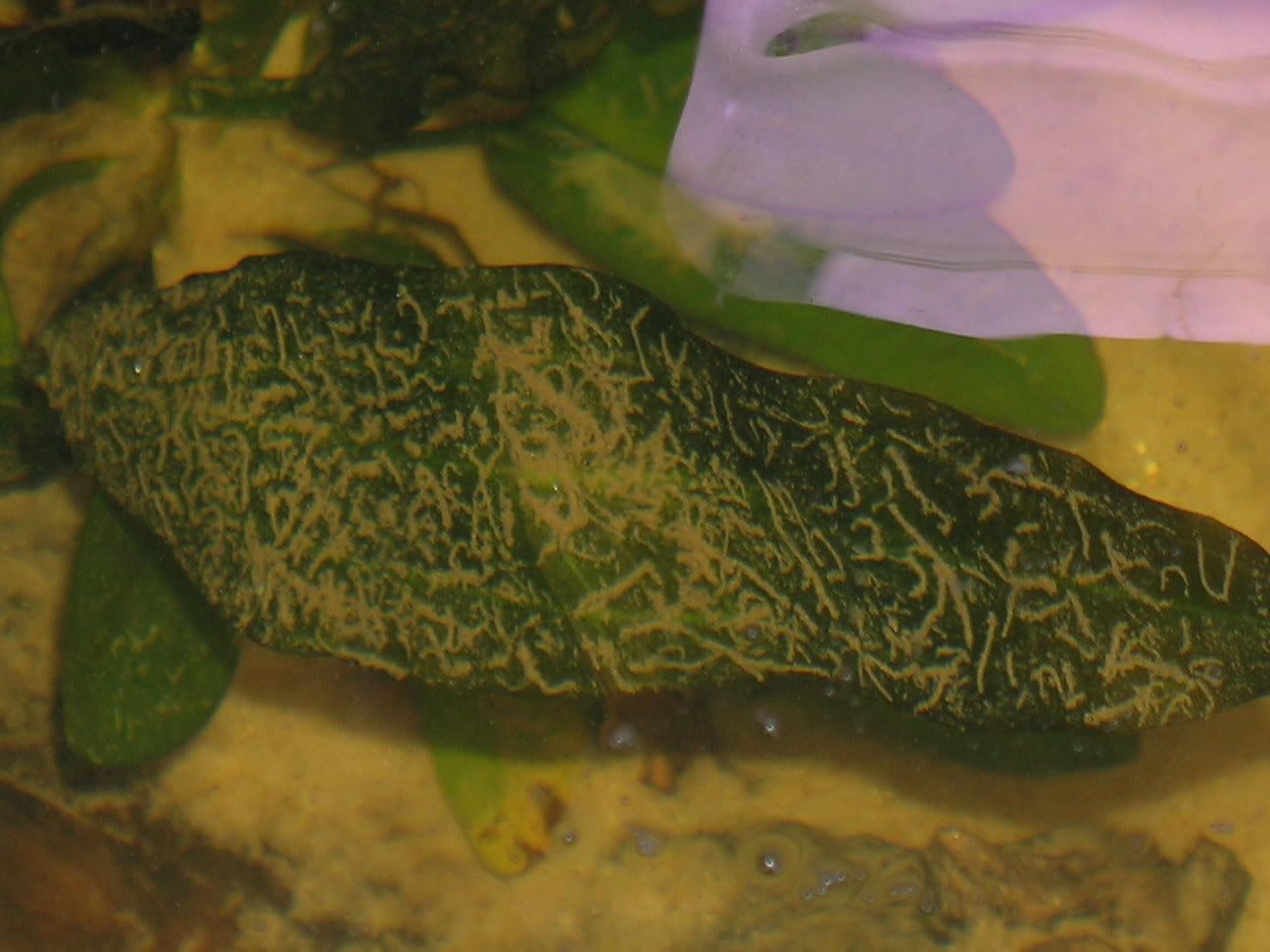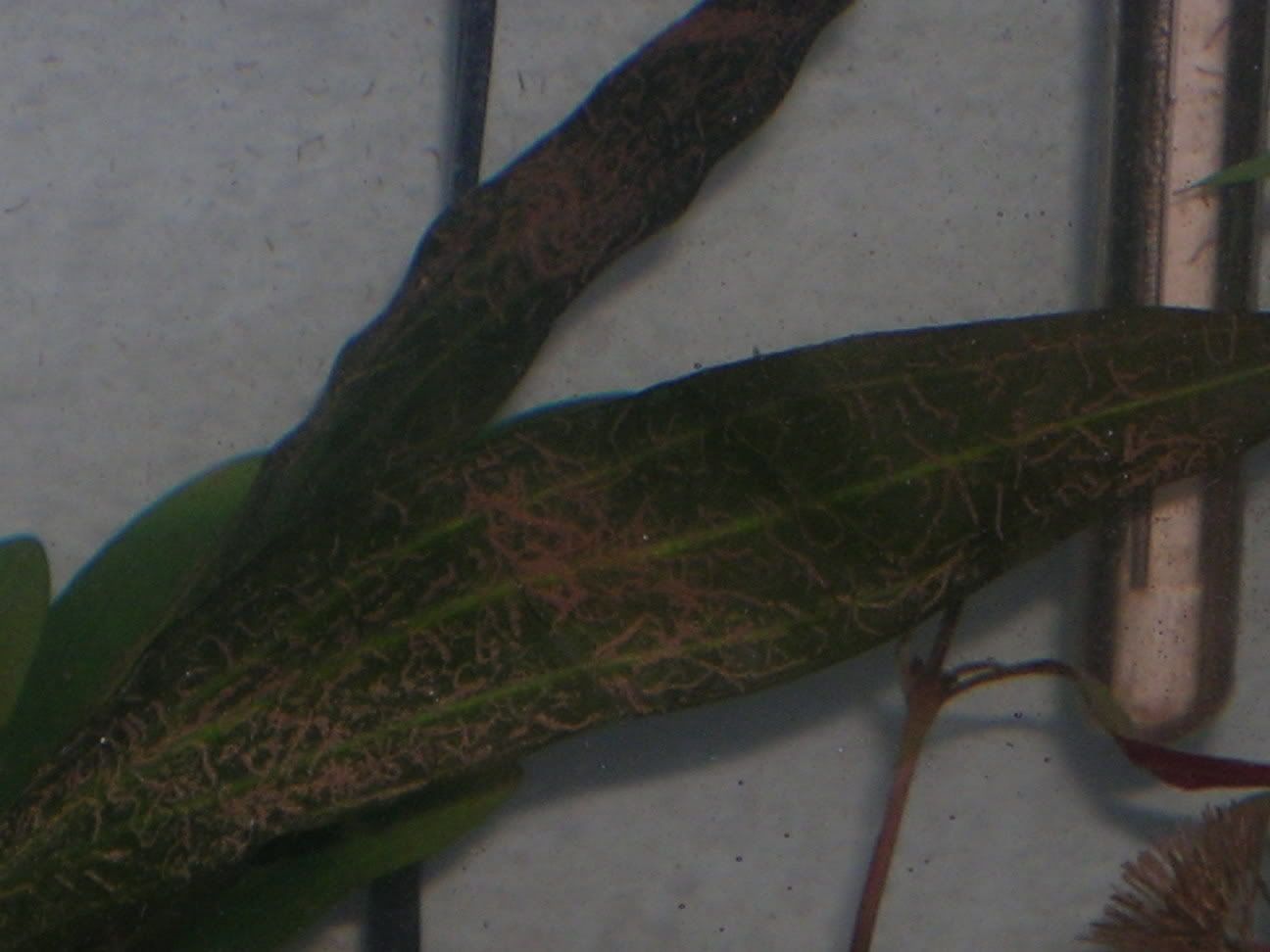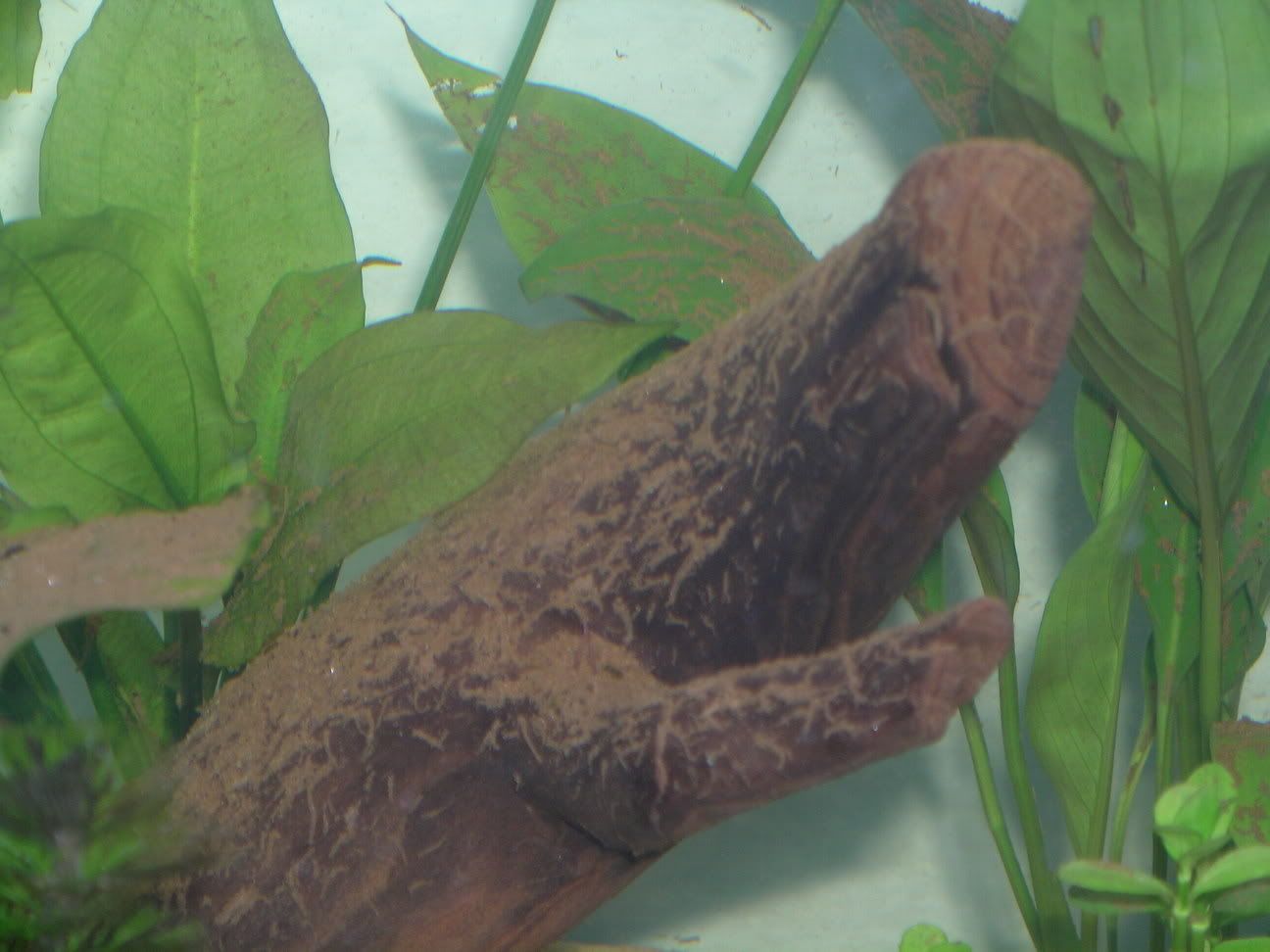 This stuff IS NOT just sand... its raised designs on my plants and driftwood. I have to brush pretty hard to get the "squigglies" off. They are back (not as bad) within 24 hours tho. My tank:
55g
2 WPG (2x55w Bright Kit from AH supply)
AC500
4" pictus
4" oscar
If you need more info, just ask, I wanna get this mystery solved!