Hello All!
I have been a lurker here for many years and finally decided that today I would post what I have been working on. I have a 30G Breeder with Twin t5 HO lights and CO2 injection. I have a Penguin 350B HOB filter and a Coralia power head to keep the water moving. I started with 4 dwarf puffers I now have 8 thanks to them being happy and liking to breed. Other tank mates are two Ottos, 1 clown plecostomus, 5 rasboras, 5 glowlight tetras, 5 cardinal tetras, and one tiger barb. I also have 3 albino corys in there. There is also loads of Rilli shrimp, tiger shrimp, and 2 bamboo shrimp. The tank has been setup for 2 years and has been running strong other then one malfunction with the co2 regulator which was gassing the tank and I had one of the worse algae blooms and PH swings I have ever dealt with. I pretty much gutted the tank and I have been steadily bringing the tank back for 5 months now and am trying to build up my plants again after clear cutting the tank to stop the algae...
Now some photos...
before...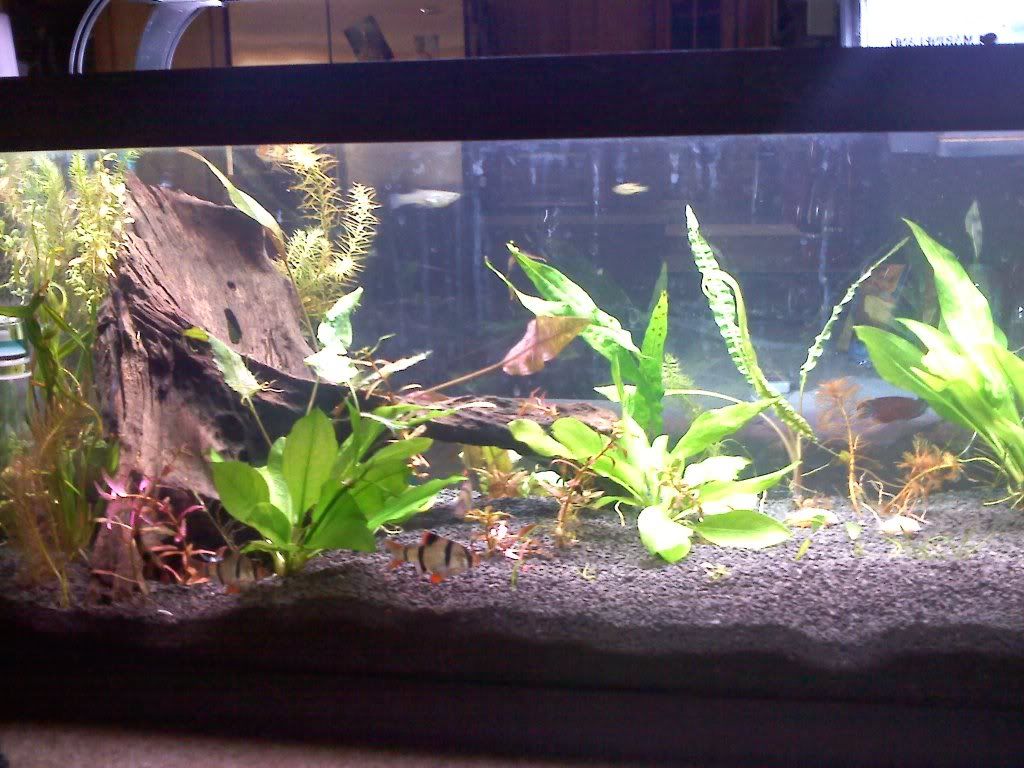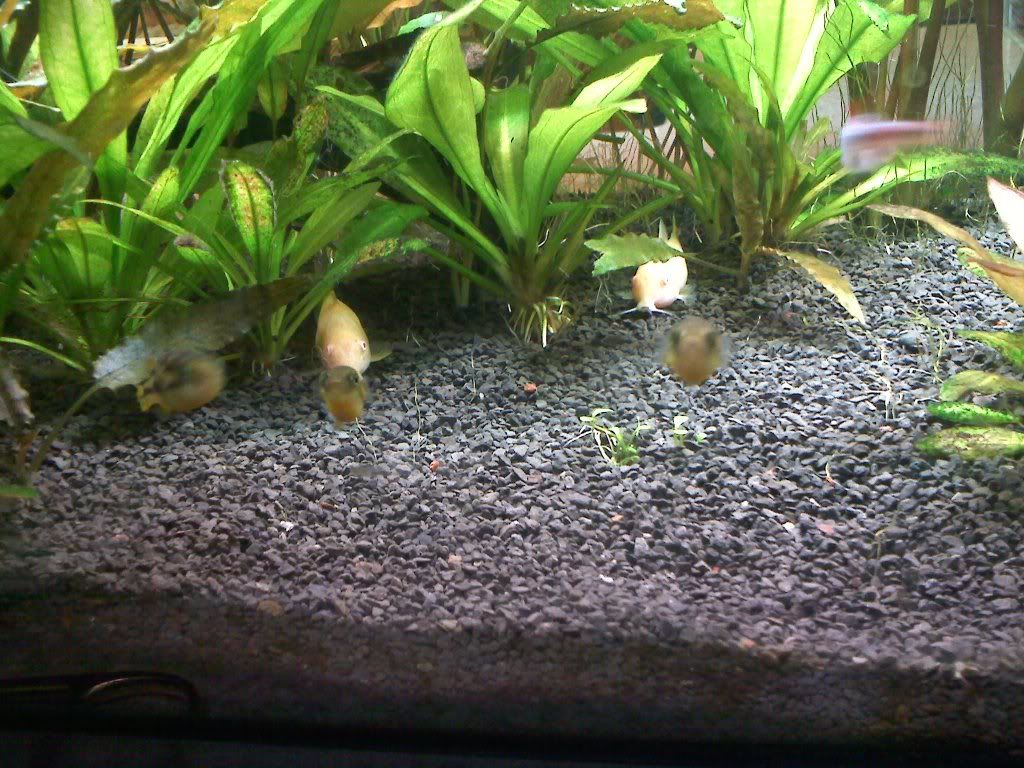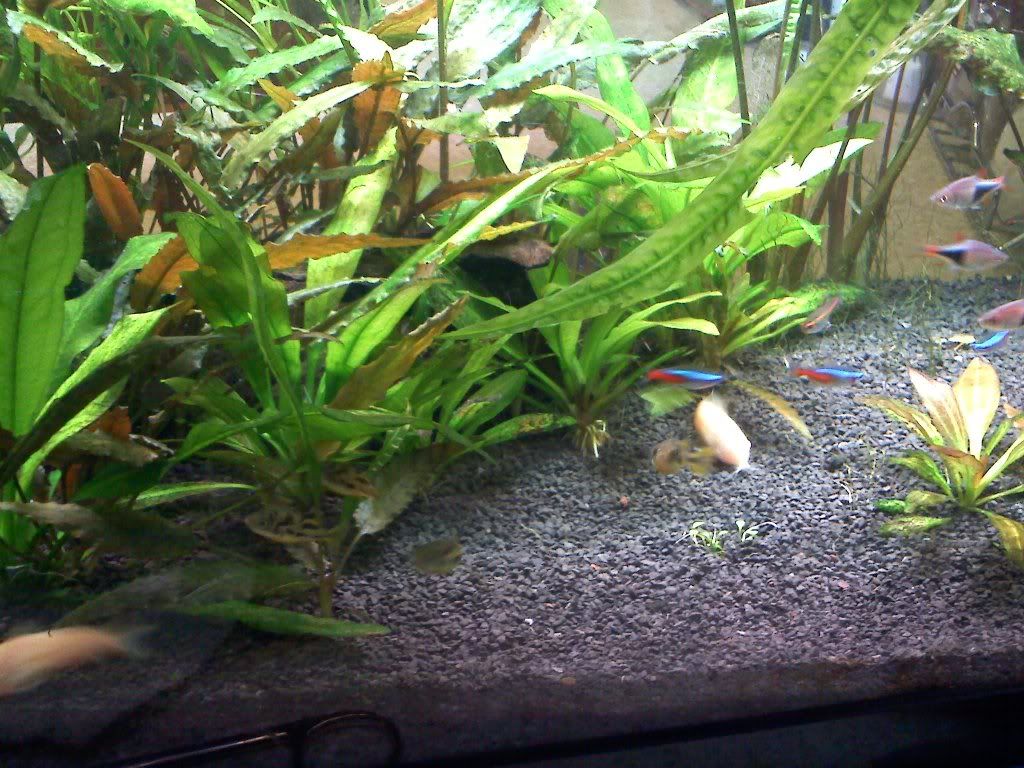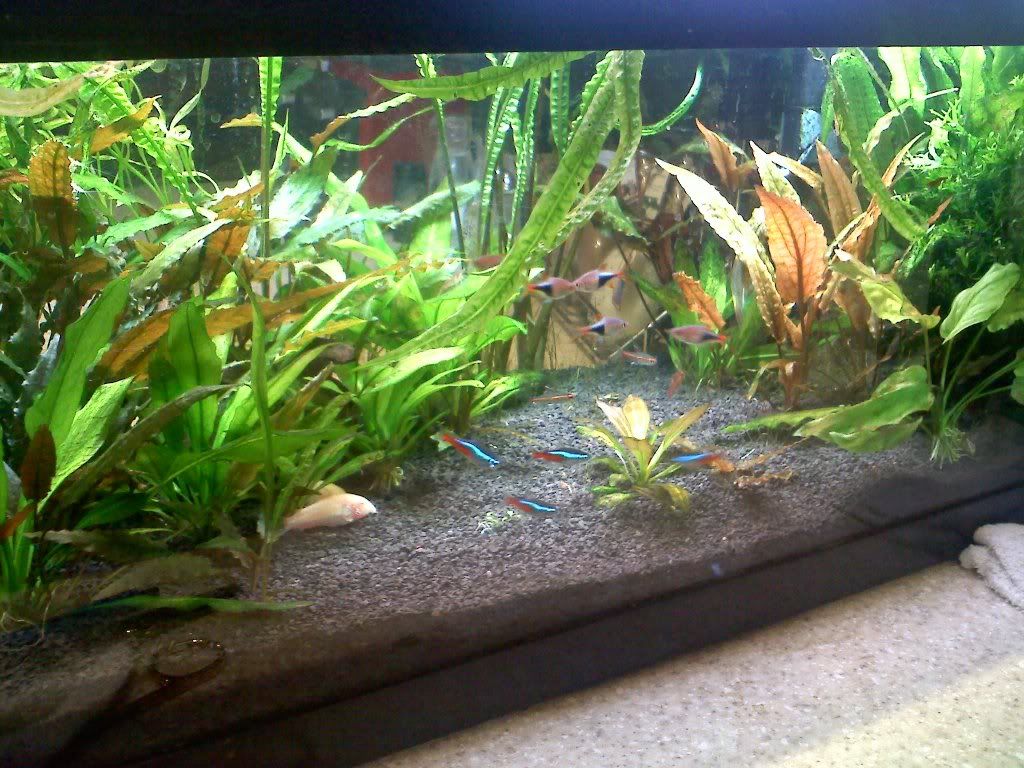 Now upon rebirth!!!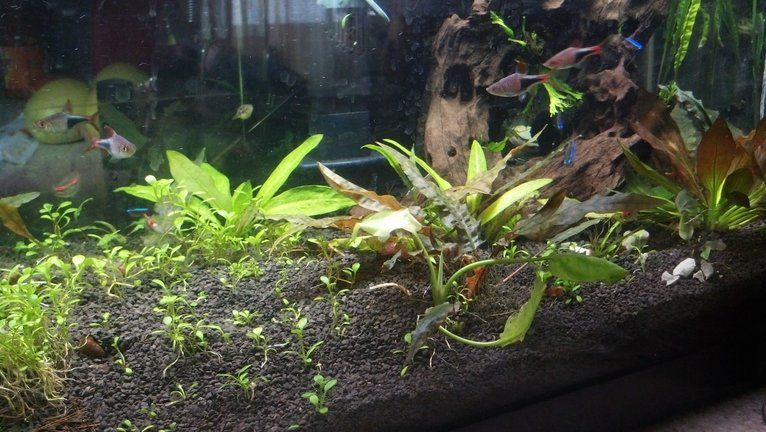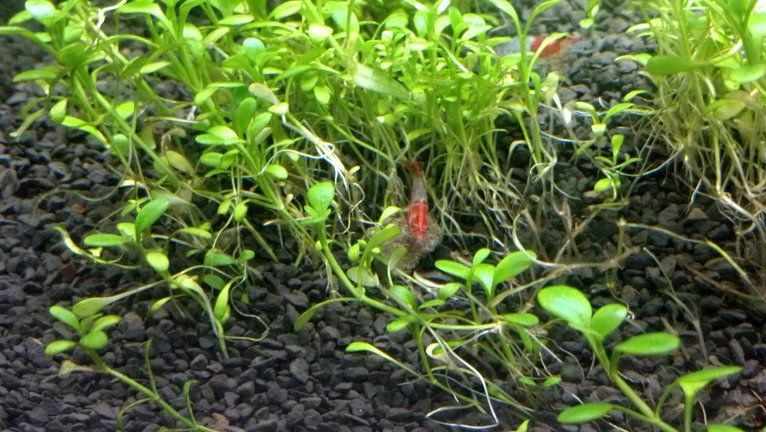 I also had hundreds of cherries but the gassing made them extinct...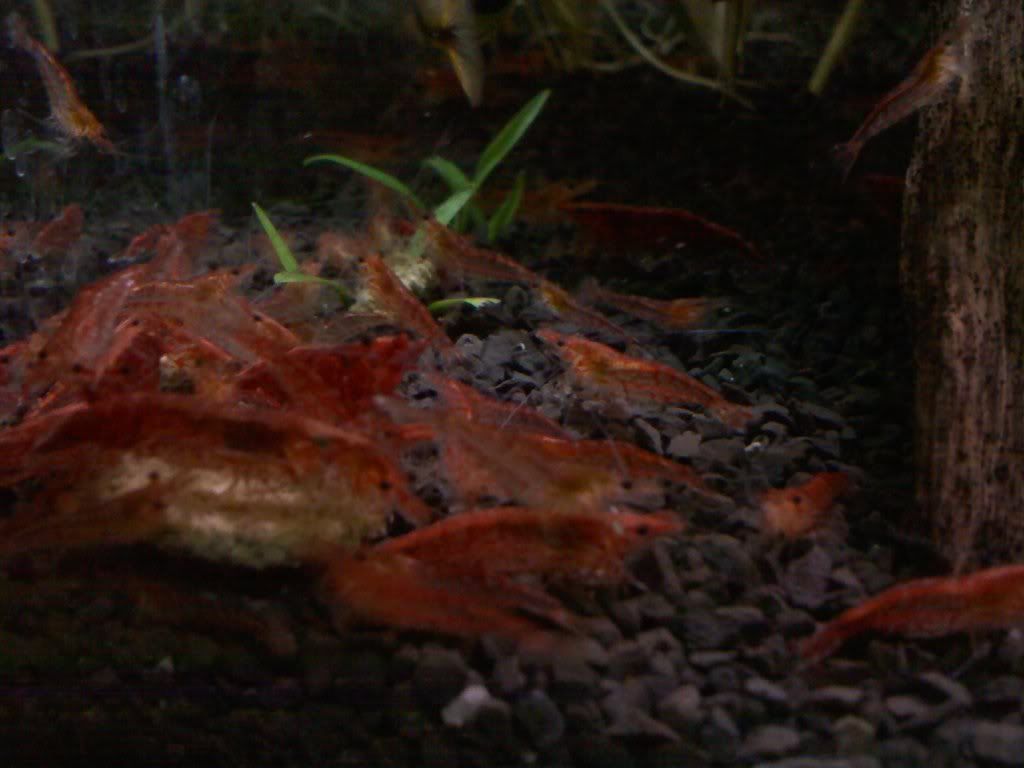 Thanks for all of the great information and I hope to contribute and keep the pictures coming.
I have a 220 that I will be setting up as soon as I get the supports and stand ready!