This is pretty much my first real (soon too be) planted tank. I've built a lot of dart frog, tree frog, and tropical gecko planted hard-scapes over the past 6 years and am now taking a long breather from keeping and breeding all that, but I still have that itch to get my hands dirty and I really wanted give a aquatic planted tank a go.
The things I'm still don't have figured out yet are:
- adequate lighting for the plants I want to use
- the whole CO2 thing....
I've found tons of amazing info for Fluval Edge conversions on here and it's been super helpful, but theres so much info that I havent made any definite dissuasions about the above 2 questions yet?
I worked out the plumbing for my 501 zoomed for it, and I'm thinking I can used the filter that came with it on top of that but I havent gotten to the point where I can try that out yet
okay so here's where I'm at so far
-I scored the 5' peace of ghost wood at a show for 29$!!!
.... and I felt like a criminal making that first cut, but this is what I bought it for and if I didn't use it for this project it would have just ended up in the land of misfit drift wood aka my garage
- tried to sort out some sort of structure while the tank was being shipped
- and then the ridiculously frustrating task of siliconing those peaces in place, upside-down threw that little hole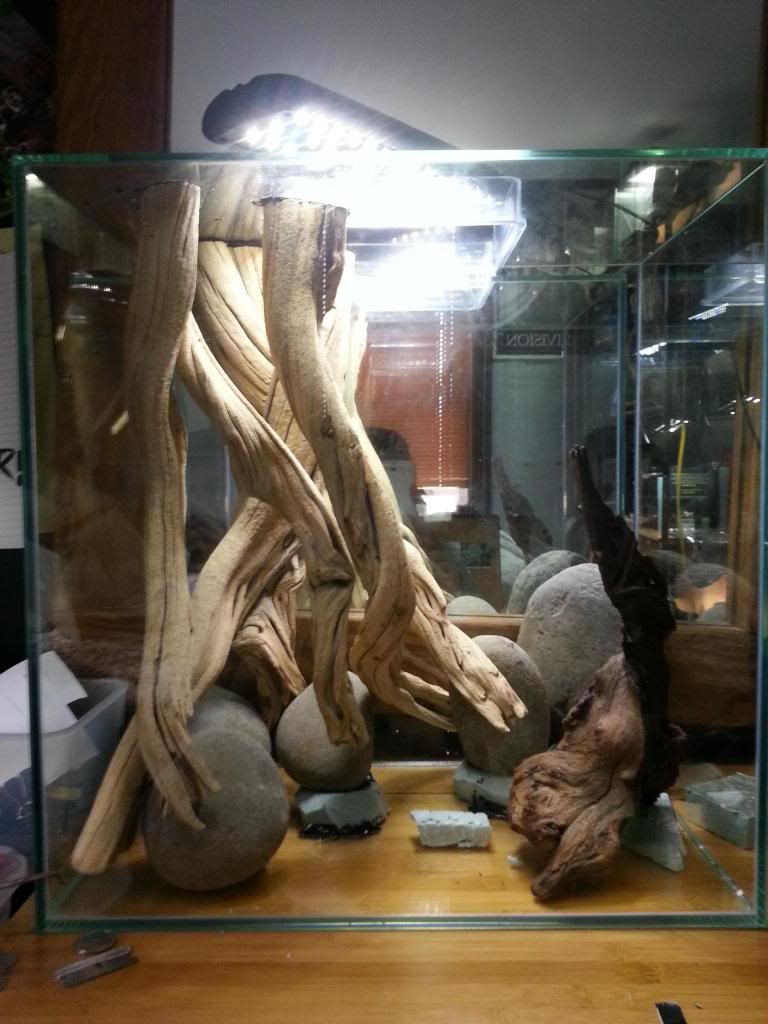 - and tis is where I'm at now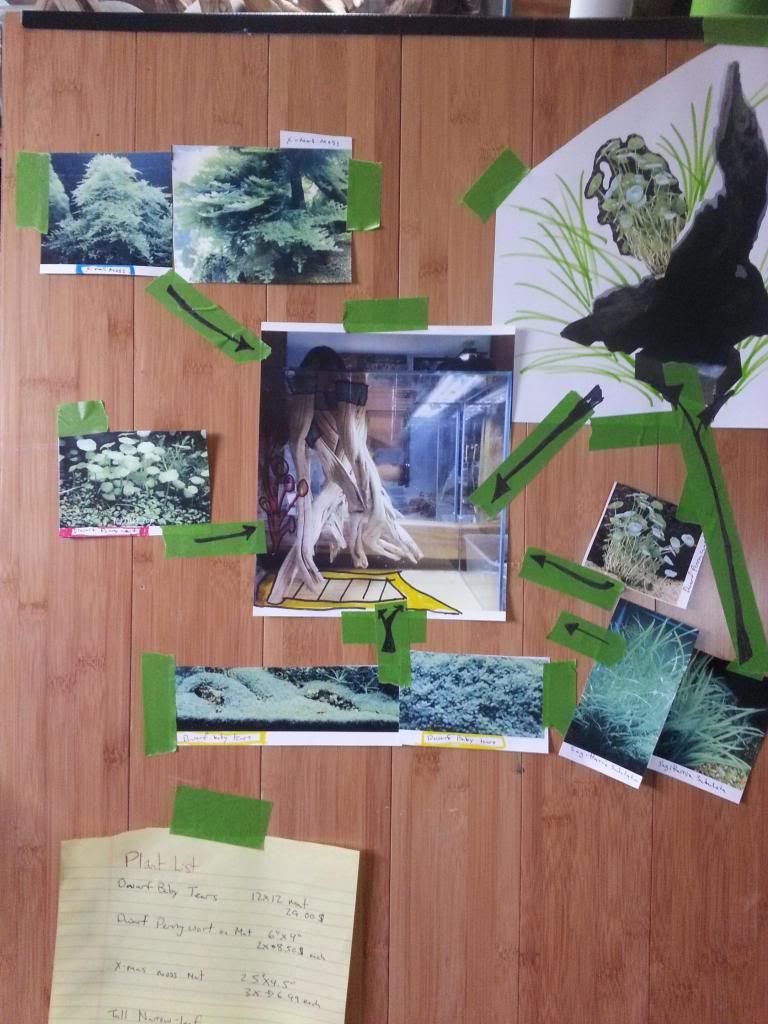 Here's what I'm shooting for with the planting
- x-mas moss: warped around the top of the ghost wood
- dwarf baby tears: across the whole base/foreground
- dwarf pennywort: planted in the back/middle left between ghost wood & on or around the driftwood on the right side
- Sagittaria Subulata: around & behind the driftwood and rocks on the right side of tank
I know this seems a little ambitious for a first tank (at least it does to me) and for the type of tank it is, but I really really want to try and make it work if possible?
any helpful pointers, trouble shooting, and feedback would be greatly appreciated.
Thanks
-Matt