You are Here:
Orphek
»
Orphek News
»
The Red Model Freshwater Planted Aquarium LED Pendant
The Red Model Freshwater Planted Aquarium LED Pendant
July 27, 2012 by
orphek
4 Comments
ORPHEK has now filled that void for the freshwater planted tank hobbyists by introducing its new Red Model that is specifically designed and spectrally tuned for growing vibrant, healthy, freshwater aquarium plants. The freshwater plants most desirable by hobbyists are those found around theAmazonBasinsuch as Amazon Sword Plants and other beautiful plants of the Genus Echinodorus.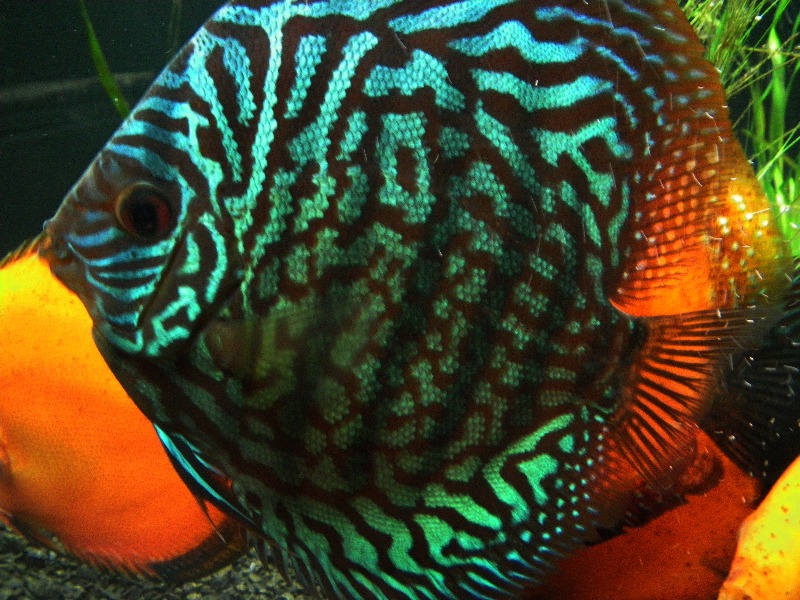 ORPHEK's new fixture resembles our flagship model, the PR156, but it has been entirely redesigned. The housing is made out of aluminum and has a very attractive red top, no acrylic is used. The housing contains two cooling fans and two very efficient and proven Mean Well Drivers. There are a total of 56 LEDs used with the light being dispersed by 120 degree lenses for wide coverage which allows the unit to be placed closer to the water surface. Channel one powers 22, 14K white LEDs and 4 of our new red LEDs. Channel two powers 22, 14K white LEDs and 8 blue LEDs. The unit has a power cord for each channel. No timer is included but inexpensive appliance timers can be used to control the photoperiod.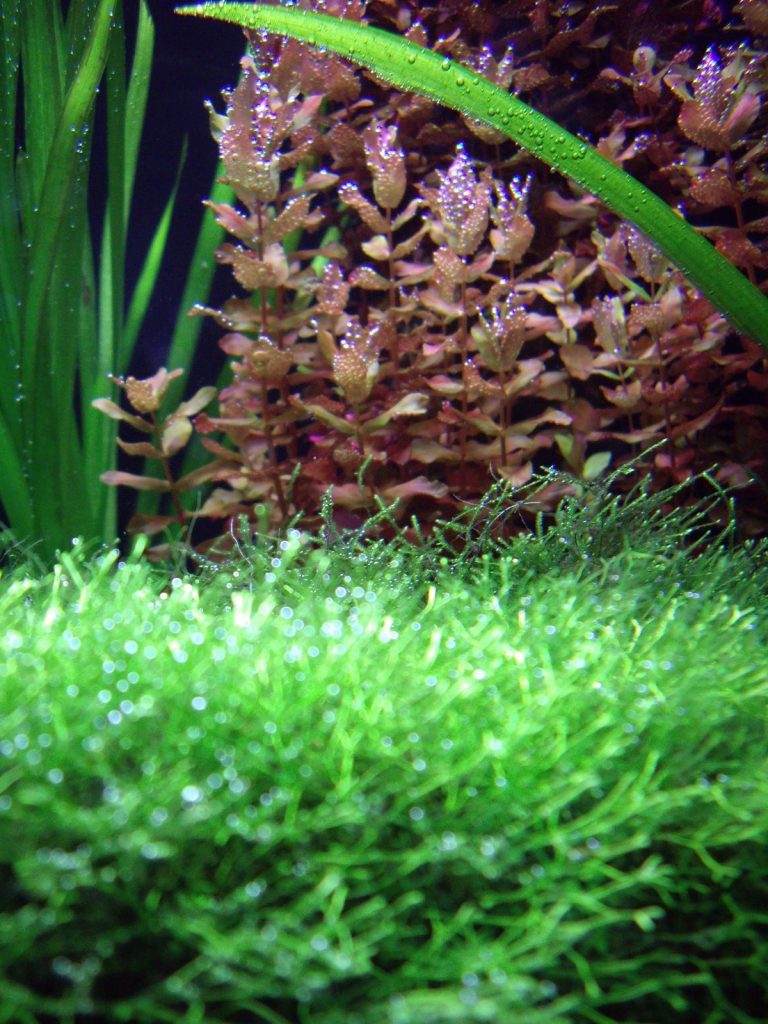 LED selection has been carefully chosen to provide a spectral curve that is most beneficial to freshwater plants. A low level of infra-red light is also provided to further benefit plant growth. The Kelvin temperature averages 13,345K and has an efficacy of 99.601 lm/W.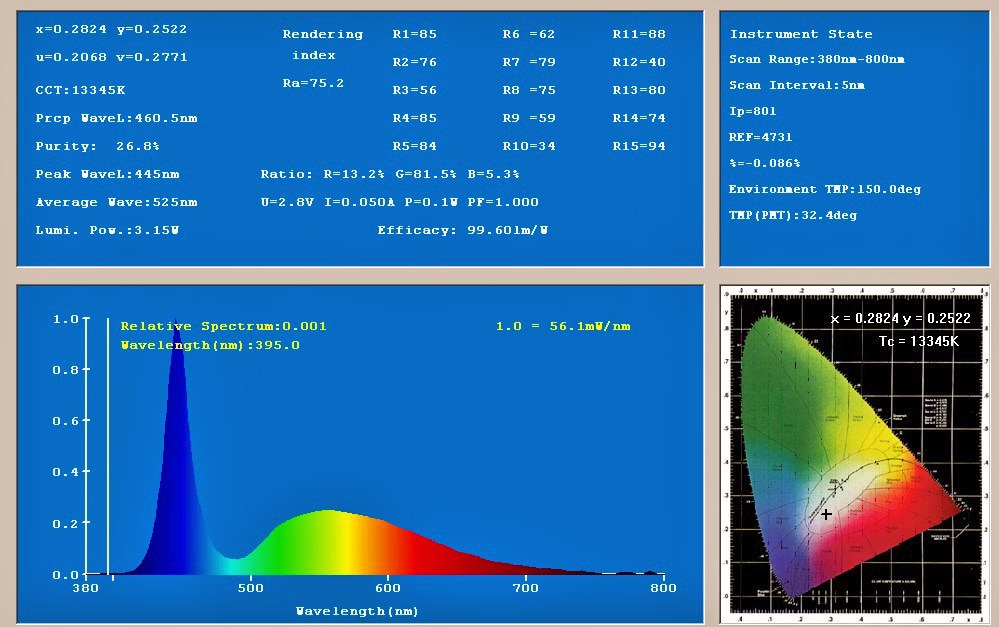 Spectrograph of the Red Model white LED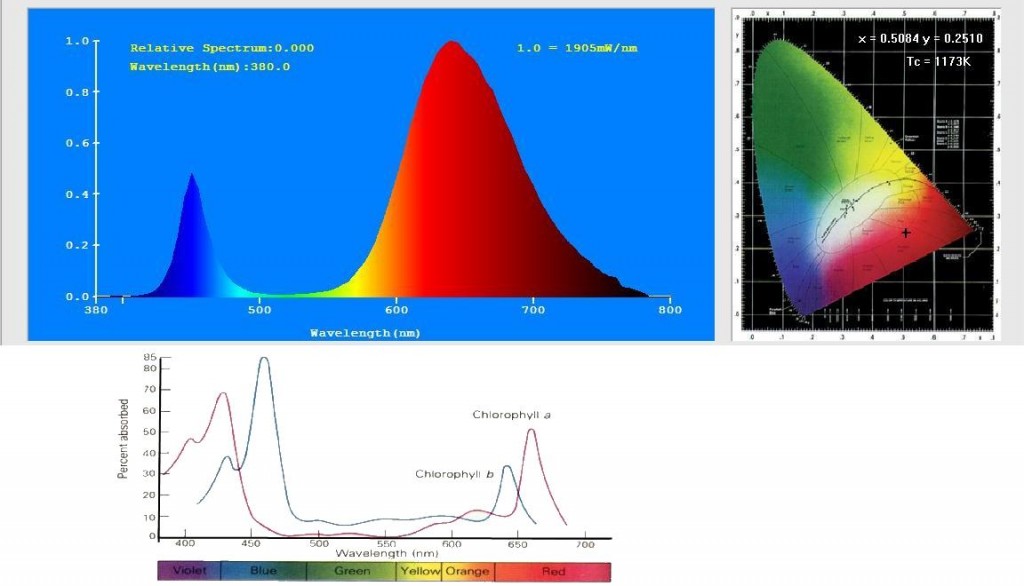 Orphek RED LED spectrograph
With proper plant nutrition provided, our Red Model will provide all the necessary light of the correct spectral quality your plants need to grow rapidly, and display healthy, vibrant leaves. A link to a video of our Red Model in an established fresh water planted tank is provided below.

Print

PDF
Be Sociable, Share!
Related posts:
Filed Under:
News
Tagged With:
angelfish
,
aquarium lighting
,
blue leds
,
discus
,
driftwood
,
flagship model
,
Freshwater
,
hobbyists
,
Orphek Red Model
,
photoperiod
,
Planted Aquarium
,
power cord
,
sword plants
,
tetras
,
white leds
About orphek
ORPHEK A WORLD LEADER IN AQUARIUM LED LIGHTING !
Four years ago Orphek set the new standard for LED Lighting products for reef aquariums by developingemitters providing the best PAR/Watt, offering solutions with the highest PAR output.
By launching groundbreaking technologies our company gained respect and recognition as a leader in Aquarium lighting technology and innovation for reef aquariums lights.
Comments
Jason Irizarry says:
August 23, 2012 at 7:41 pm

How soon will these be available at retail stores? Where can we get these planted version of LED's? What will be the price to set this up over a 90 us gallon tank? Most importantly will they provide enough light for a high tech tank to grow those plants demanding the higher lighting needs that are required for them to exist in our aquariums without the need for additional lighting requirements. For example will I be able to go with this fixture and not need for let's say T5 for example. What about the warranty for these said light fixtures. Just thought I might ask since I'm now shopping around for new light fixture with all the benefits as stated above.

Reply
Alex says:
August 25, 2012 at 7:55 am

Excellent! I am always super excited about new LED bulbs on the market, especially when they are in the 67k/plant spectrum. Any chance of getting the PAR numbers on this light?

Reply